Shen Yun Symphony Orchestra Starts Tour with Performance in DC
September 28, 2013 1:50 am Last Updated: December 22, 2013 1:19 am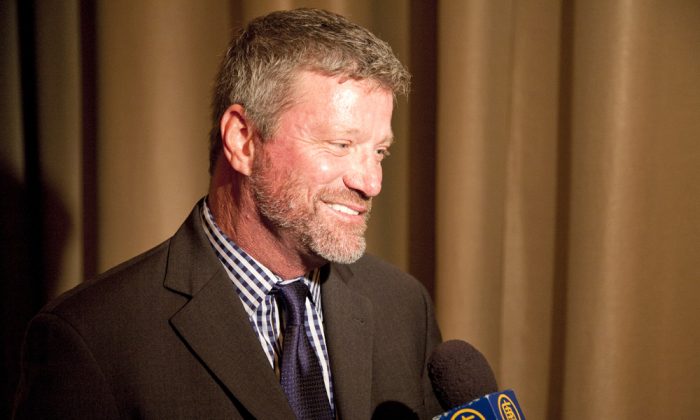 WASHINGTON—The opening performance of the Shen Yun Symphony Orchestra filled the Washington's Kennedy Center Concert Hall Friday night with the orchestra's unique sound, created with a masterful blend of Eastern and Western music traditions. The audience clearly appreciated the distinctive music, commanding four encores from the orchestra.
Part of the internationally acclaimed Shen Yun Performing Arts, a New York-based classical Chinese dance company, the Shen Yun Symphony Orchestra is currently on a seven-city tour following its successful debut at New York's Carnegie Hall last year.
The orchestra is world's only to combines both classical Western and Chinese instruments in its arrangements. 
"Based on the harmonic language of the Western Classic-Romantic tradition, the music of the Shen Yun Symphony Orchestra includes Chinese folk tunes, indigenous musical scales, and musical practices from China's various dynasties," states Shen Yun's website. 
The blending of the two music traditions, achieving a unique, harmonious sound, resonated with audience member Neil Chambers.
"It blends very well together; [I'm] enjoying it very much," said Mr. Chambers, who works in an investment company.
"The music's beautiful … just the tune the music has, it's touching, very much so."
Explaining further what he enjoyed about the performance, Mr. Chambers said he feels as though the music is speaking to the audience. 
"There are parts of the music that speak to me, and that's what I like so much about it," he said. 
"It's absolutely wonderful. Certainly, it should never be missed."
Shen Yun Symphony Orchestra will perform next at New York's Carnegie Hall on Oct. 5. 
Shen Yun Symphony Orchestra is on a seven-city tour with performances in Washington, D.C., New York, Boston, Houston, Dallas, Los Angeles, and San Francisco, from Sept. 27-Oct. 22. For more information, visit Symphony.Shenyun.com.