TAOYUAN, Taiwan—Carrying banners, colorful heart-shaped postcards, and Ferrero Rocher bouquets, around 100 fans gathered for the arrival of Shen Yun Symphony Orchestra at the Taoyuan International Airport in the early morning on Sept. 12.
"This is a rare opportunity. … Fans usually don't get the chance to talk to these performers. This is the only opportunity that I can get very close to them," said Chung Kai-tse, 40, a business retailer who was among those who came to welcome the orchestra.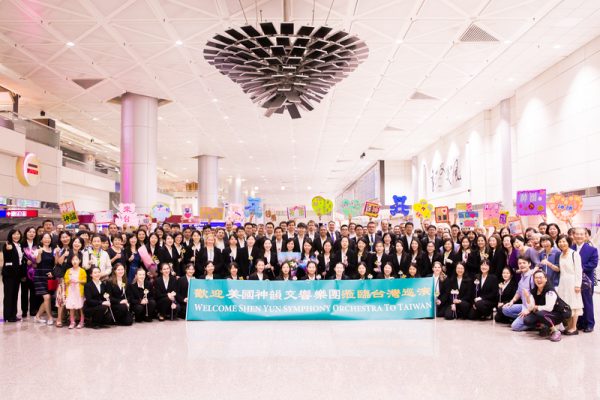 Based in New York, the Shen Yun Symphony Orchestra is comprised of musicians from Shen Yun Performing Arts, which has expanded to five touring groups since its debut in 2006. This year marks the third year that the orchestra has toured Taiwan.
Chung explained that he has become a fan because Shen Yun's music brings him happiness on a spiritual level.
Lin Hsiang-tsen, a Chinese-language high school teacher who also came to the airport, said she is a "superfan," and her daughter also enjoys going to the orchestra's performances.
Lin added that another reason she decided to come was because she felt that the company's mission—to revive traditional Chinese culture—is a positive influence for Taiwanese society. The old culture and traditions have largely been lost in modern-day China.
Shen Yun has enjoyed enormous success in the island country. Last year, the company put on 15 concerts in two weeks. This year, it is set to grace the stage at 10 cities for a total of 12 concerts.
A Unique Orchestra

Conductor Milen Nachev explained that Shen Yun Symphony Orchestra is one-of-a-kind in America, for it successfully blends a full-sized symphony orchestra with traditional Chinese instruments.
According to Shen Yun's official website, Chinese instruments such as the two-stringed erhu, and the pipa, a type of guitar, have their own character, each differing greatly from the other. And it is not an easy thing to blend Chinese instruments with a Western orchestra, the website says.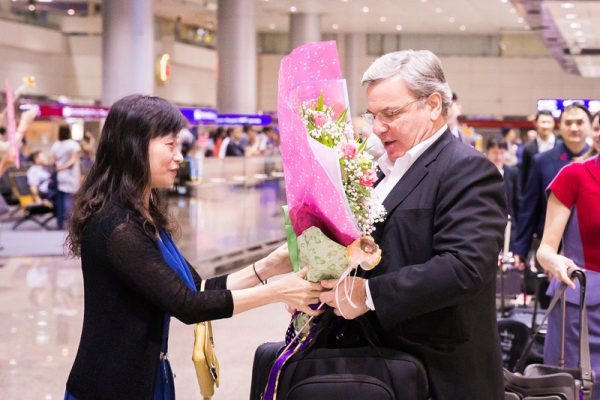 Nachev provided a glimpse of what audiences in Taiwan could expect from the performance this year. He said the orchestra will debut two new original compositions, in addition to well-known classics such as "Carmen Fantasy" by Pablo de Sarasate, "Waltz from Sleeping Beauty" by Pyotr Ilyich Tchaikovsky, and "Imperial March" by Richard Wagner.
Nachev said one of the things that has been admired about Shen Yun as it endeavors to bring classical music to audiences around the world is the fact that it features a great variety musical pieces.
"We prefer to have not too long pieces, but a lot of contrast [between musical pieces], and a lot of emotional impact to the audience," he said.
He added that the orchestra has prepared a surprise for Taiwan audiences. "I don't want to describe in any detail right now. You will have to see during the [performance]," he said.
Musicians
Violin virtuoso Fiona Zheng has earned high accolades for her solo performances with the orchestra.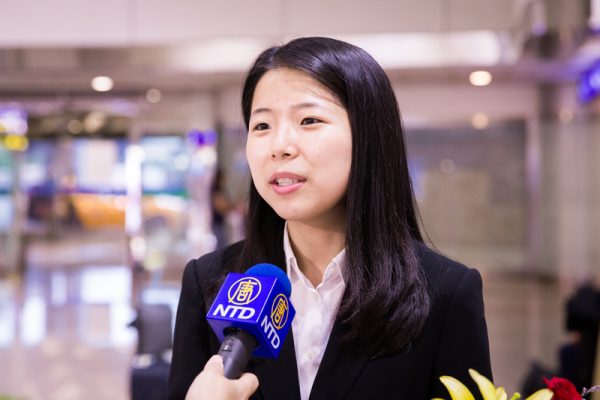 In 2015, audience members in various venues during that year's tour said they were brought to tears by Zheng's performance of Sarasate's  acclaimed "Gypsy Airs," a notoriously difficult piece to play.
Zheng said she is looking forward to how audiences react this year, noting that the key to her performance relates to how deeply she can touch people, while at the same time bringing them happiness through her playing.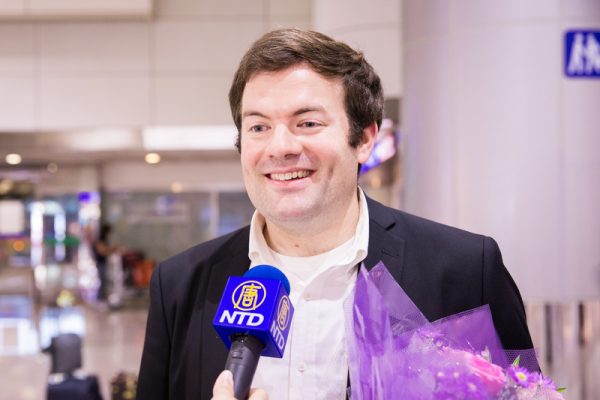 Trumpet player Eric Robins spoke of his experience playing alongside traditional Chinese instruments.
"You have to be flexible as a musician … and [all of the musicians working ] as one body—80 people being flexible together," he said.
When asked if the tight performing schedule in Taiwan might be physically demanding, Robin said he has learned to slow down with everything in his daily routine—even his breathing—which helps him cope with the pace with ease.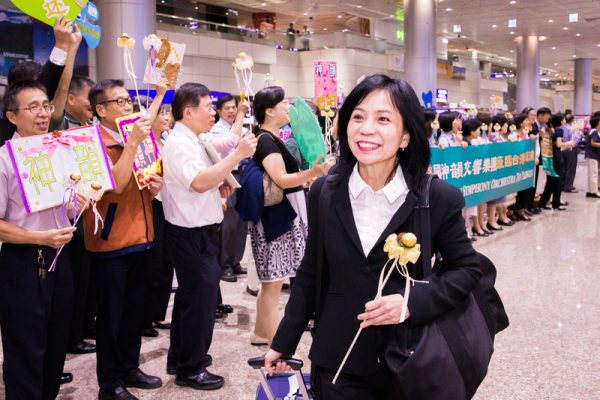 The experience of traveling to Taiwan is very different for violinist Li Chia-Chi because it is a return to her home; she was born in Kaohsiung, a city in southern Taiwan.
"I am ecstatic whenever the company comes to Taiwan," Li said, adding that she is always pleased when she hears feedback from audience members saying the performance brings them peace.
Shen Yun Symphony Orchestra will kick off its tour in Taiwan with a performance in Taipei on Sept. 13. After the tour ends on Sept. 27, the orchestra will travel to South Korea to perform in the Korean cities of Daegu and Daejeon.
On Oct. 5, Shen Yun will begin its tour of North America, starting with a performance in Toronto, before returning to the United States for concerts in New York City, North Bethesda in Maryland, Boston, Washington, D.C., and Chicago.
Reporting by NTD Television, Nico Chen, and Frank Fang
New York-based Shen Yun Symphony Orchestra comprises musicians from the five Shen Yun Performing Arts touring companies.
The Epoch Times considers Shen Yun Performing Arts the significant cultural event of our time and has covered audience reactions since the company's inception in 2006.