HOUSTON, Texas—After a long wait, Houston's Shen Yun fans were treated to a much-anticipated performance at the Wortham Center Brown Theater.
Hailing from New York, Shen Yun Performing Arts revives traditional Chinese culture as it was before the communist takeover. Its dance and live orchestral performances have graced the top stages across five continents.
John Terry Kulisek, a retired police chief from Newburgh, New York, was among the audience members at the opening performance on Saturday, Sept. 18.
The choreography is unbelievable.
"The choreography is unbelievable," Kulisek commented. "They take your breath away sometimes."
Shen Yun performances are a unique blend of classical Chinese dance, song, live musical accompaniment, and a patented digital backdrop.
Kulisek recommends that everybody see it, particularly because Shen Yun needs to be experienced first-hand.
"It's hard to describe," he said. "You can never describe the colors, the dance, the choreography, the singing, and the music … They have to be here to see it."
Unfortunately, the performances are not allowed to be shown in the Chinese mainland due to the Chinese Communist Party's oppression of traditional culture—particularly that of religion.
"It's a shame that more people don't get to see this," Kulisek said. "My heart goes out to the Chinese people."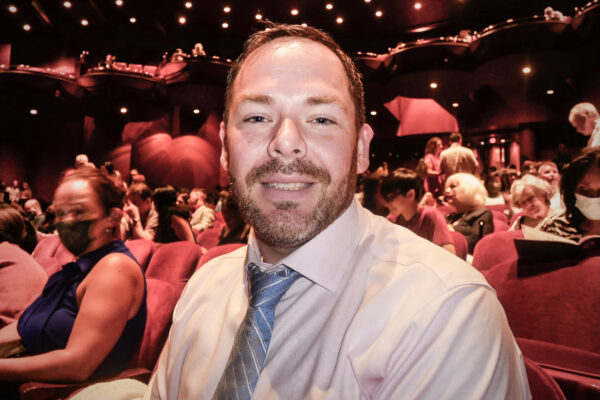 Pharmacy owner Blake Torres appreciated the spiritual themes in the show. As part of its mission, Shen Yun Performing Arts calls to attention the attacks against persons of faith in China today.
"I didn't know about the religions and the different beliefs that they have," Torres said. "So it was really interesting for me to learn these things."
He continued: "As a Christian, I see a lot of similarities in our beliefs, such as a Creator of the world, and how we just believe … God wants everything to be good, He loves everyone and you see that in their performances."
Shen Yun's performances often show historical stories from ancient China where virtuous people are rewarded by deities for their acts of courage and kindness.
"It doesn't matter what religion you are, I think we all have similarities, and … I think that's what this is trying to show, is that we are all the same, and we all need to be a part of that and show kindness towards everyone," Torres said.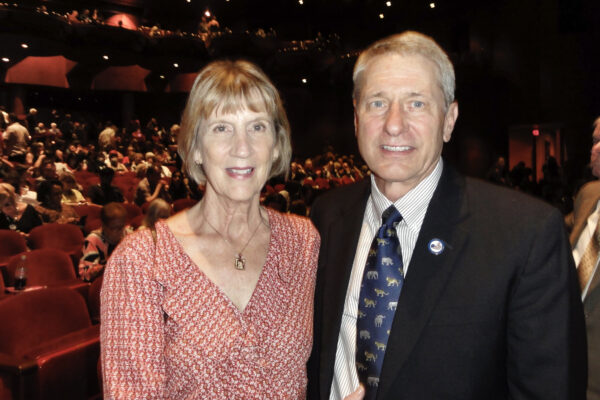 Retired director of finance Mike Kugler and his wife Beth, a former registered nurse, attended Shen Yun for a second time at the invitation of their children. Their first experience with Shen Yun was at least 5 years ago.
"The dancing was absolutely elegant. It just flows," Mrs. Kugler said. "It's gorgeous."
Chinese classical dance has the hallmark of being extremely expressive, boasting a variety of challenging flips, turns, and gestures. The name "Shen Yun" translates roughly as "the beauty of heavenly beings dancing."
"I think the name fits," said Mr. Kugler. "Beautiful."
Mrs. Kugler was touched that the performers "are so dedicated to their history and bringing their culture back to life.
"That really gets me," she said.
Reporting by Sophia Zheng, Sherry Dong, and Epoch Times Staff
The Epoch Times considers Shen Yun Performing Arts the significant cultural event of our time. We have proudly covered audience reactions since Shen Yun's inception in 2006.