Shen Yun Puts You in Another World, Professor Says
April 16, 2014 10:57 pm Last Updated: April 16, 2014 11:01 pm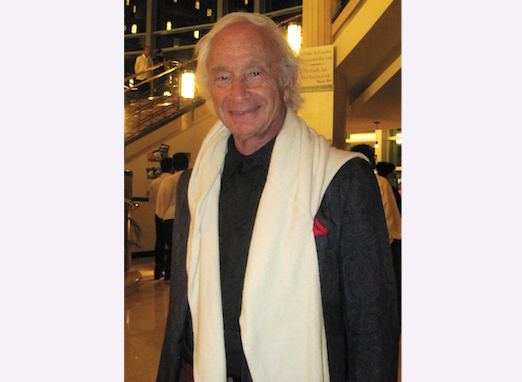 WEST PALM BEACH, Fla.—Jean François, professor of medicine in Paris, France, saw Shen Yun at the Kravis Center for the Performing Arts in West Palm Beach, on April 15. "You are in another world," he said.
"You know this [Shen Yun] is another civilization. Here inside [the theater] you see a classical civilization," he said.
"That's what you feel when you see the spectacular [performance], and when you go out here and look around, it's the actual world," he said. "I like the classical."
Through the universal language of music and dance, Shen Yun takes theatergoers on a journey through 5,000 years of Chinese culture, according to the website.
Under the influence of Confucianism, Buddhism, and Taoism, "Chinese culture has generated a rich and profound system of values." "The concepts of 'man and nature must be in balance,' 'respect the heavens to know one's destiny,' and the five cardinal virtues of benevolence, righteousness, propriety, wisdom, and faithfulness … are all products of these three religions' teachings," the website states.
"I think we belong to the cosmos," the professor said. "You believe in God or you don't believe in God, but there is cosmos. There is a sun, the moon, the stars, and all that is part of us, and when you see [Shen Yun], you feel the cosmos around you—and voilà!"
He was impressed by the coordination between the dancing and the digital backdrop, and by the overall harmony of the performance. The colors of the costumes and the movements, everything is harmonious, he said. "There is a perfection between the dancing and the music."
Reporting by Kerry Huang and Louise Rothman
New York-based Shen Yun Performing Arts has four touring companies that perform simultaneously around the world. For more information, visit Shen Yun Performing Arts. 
The Epoch Times considers Shen Yun Performing Arts the significant cultural event of our time. We have proudly covered audience reactions since Shen Yun's inception in 2006.