NEW YORK—Dancing wasn't exactly at the top of Monty Mou's agenda when he first started.
It was his mother's idea to send the Sydney-raised Mou to Taiwan to receive basic training in classical Chinese dance. There, he was thrust into a grueling schedule of long days filled with stretching, tumbling technique practice, and Chinese dance 101.
"It was boring, tedious, and really arduous," Mou said.
After years of this hectic regimen, Mou returned to Australia and resolved to never dance again.
Fast forward a decade and Mou is now a principal dancer with Shen Yun Performing Arts, the premier classical Chinese dance company based in New York. For almost six months each year, he tours the world performing gravity-defying leaps, depicting scholars and soldiers from ancient dynasties, and telling stories through dance from China's 5,000-year civilization.
In 2018, he won first place in New Tang Dynasty (NTD) Television's International Classical Chinese Dance Competition; he had won second place just two years before.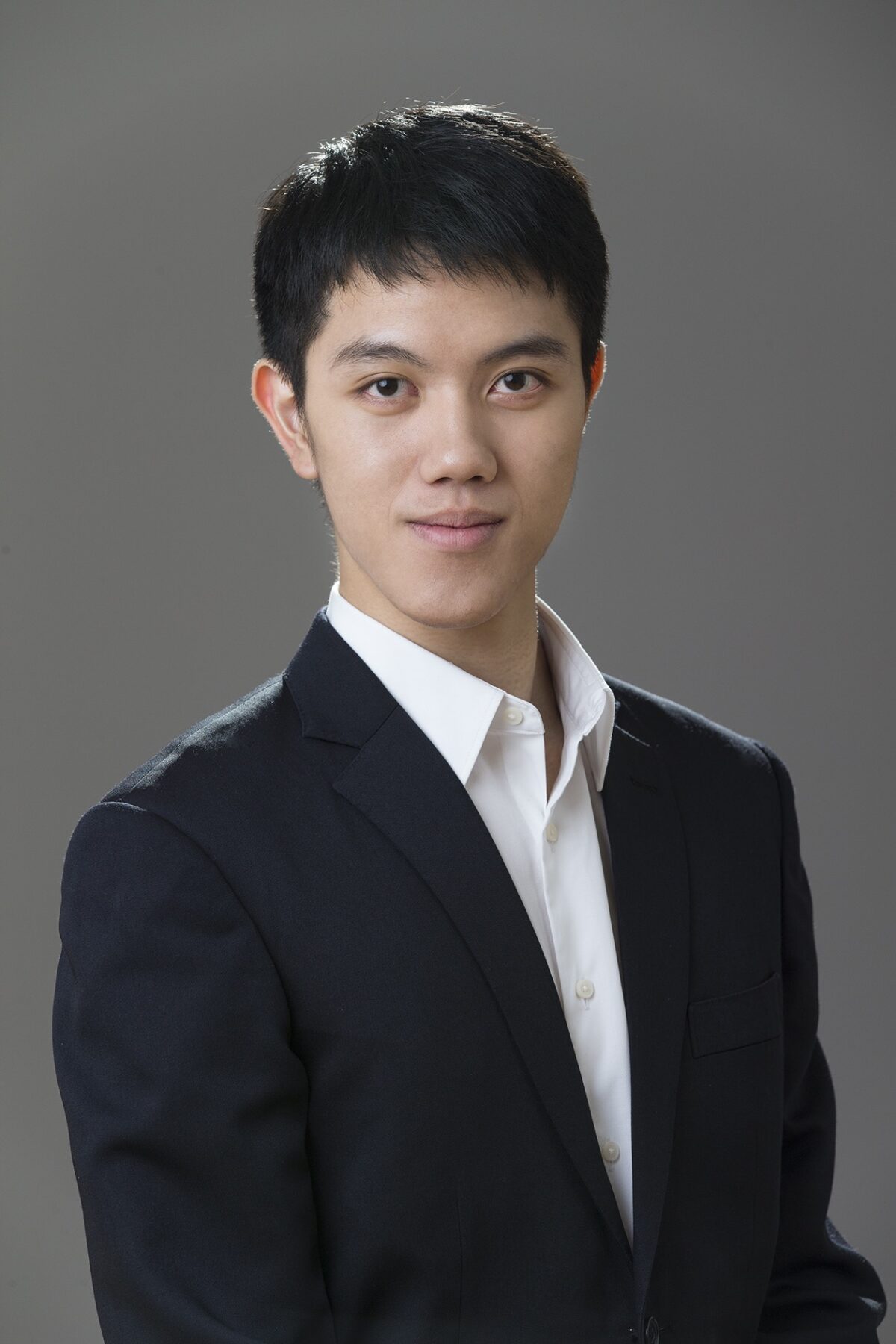 Inner Expression
But back to when Mou decided to quit dancing—his mother again had other ideas. This time, she sent him to the dance school that trains professional classical Chinese dancers, Fei Tian Academy of the Arts in New York, to further develop his skills.
It was there that he finally committed to the art form.
"When you first begin dance … it seems like something not for men," he said. "Especially when you have to wear tights … It's very uncomfortable."
But over time, he came to realize the expressive power of classical Chinese dance—and from then on, he was hooked.
"You can move the audience," he said, similar to how watching a movie or reading a book can stir a person to the point of crying or laughing.
"And to me that was very interesting."
Classical Chinese dance's expressive power, however, does not come from merely acing the external movements, according to Mou. A dancer's inner expression is just as important.
Known as "yun" or bearing, this concept is integral to classical Chinese dance, which seeks to convey a person's inner world through outward form. This is why a dancer's moral values and realm of thought is so important, Mou said.
"If your inner world is full of things that are negative, then what you're expressing is obviously negative," he said.
"So, the better a person, the cleaner and purer you are on the inside. Then your art, what you express, is clean and pure, and it will give people a good feeling."
Mou recalls with pride his performance at the 2018 NTD International Classical Chinese Dance Competition, in which he depicted the Chinese master poet Li Bai in a dance based on his poem "Drinking Alone Under the Moon."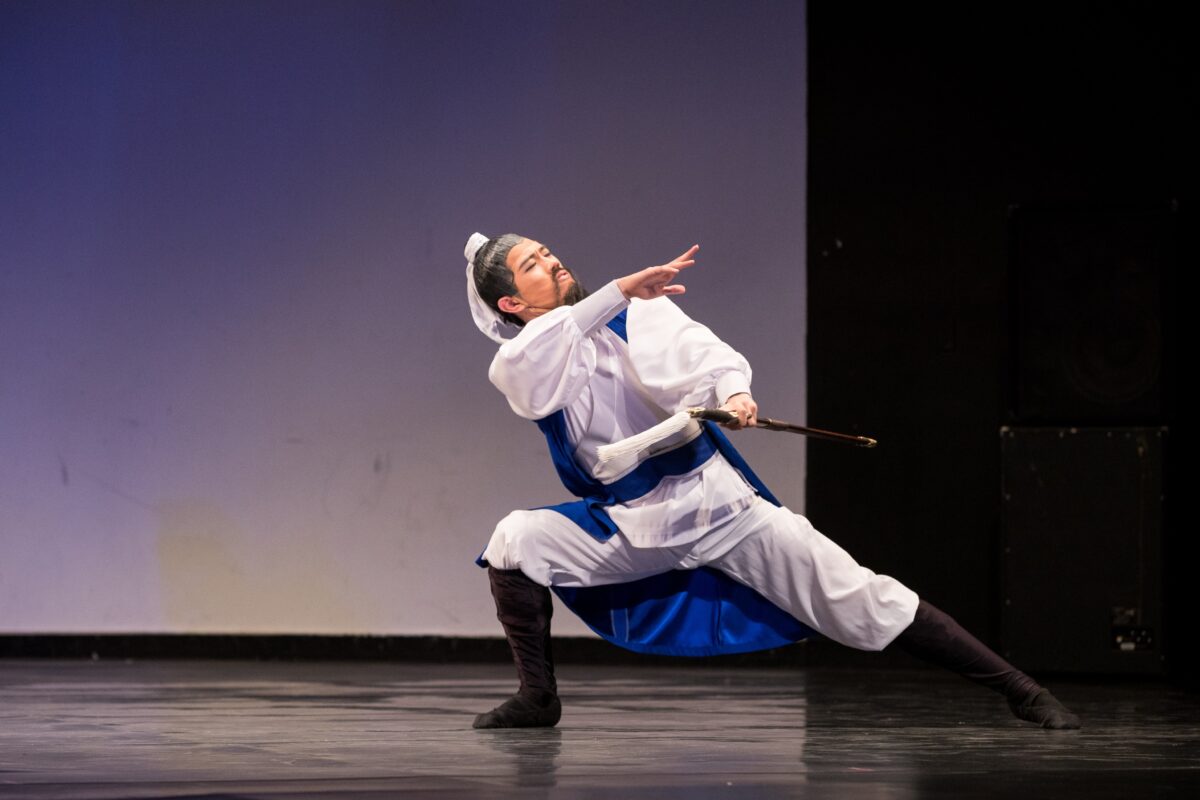 The poem captures the feelings of Li Bai as he enjoys a jug of wine by himself under the moon. There is a sense of joy, tinged with deep yearning and loneliness, Mou said. The challenge thus lay in how to convey this complicated feeling through physical movement.
Mou immersed himself in Li Bai's poetry, read his biography, and watched other dancers' interpretations of the same poem in an effort to grasp the "realm of thought" behind the words.
"I tried to get as close as possible to the original intended meaning [of the poem]," he said.
Mou's meticulous preparation paid off—he won first prize for that performance.
Support From Peers
Mou credits his success to the support of his peers and the lessons he's learned over the years in New York and Taiwan. One of them was facing his fears when learning new tumbling techniques.
"Whenever someone tries a new technique, it's scary," he said. "There's a fear factor involved when you flip backward. And it's quite normal to get injured on the smallest things."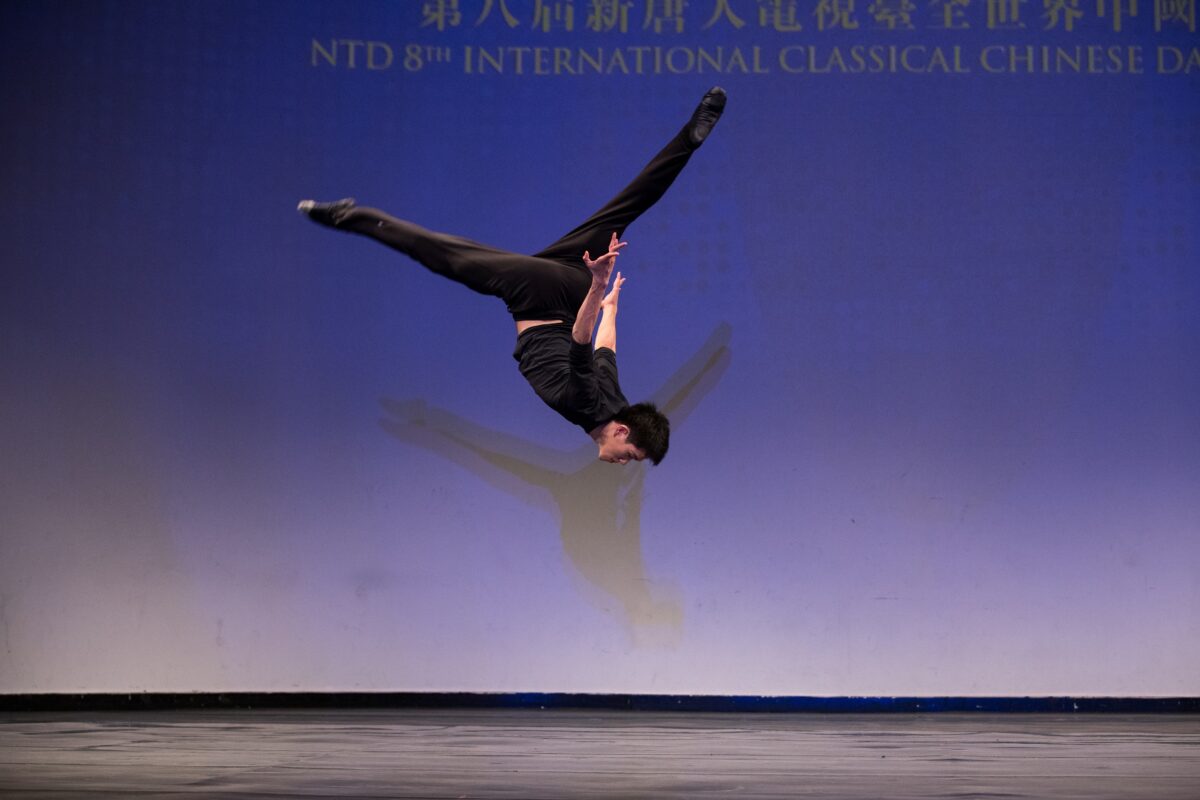 At Fei Tian Academy, Mou was always pushed to be the first person in his class to try out a new flip or tumbling technique. Luckily, he always had friends who helped him with tackling these tricky assignments.
"I wouldn't be able to do that if it weren't for a lot of the people who helped me during my time here," he said.
Despite not enjoying it at the time, Mou is also thankful for his training in Taiwan, which forged his ability to endure hardships and treat difficulties as opportunities for improvement.
"It was a test of mental and physical endurance," he said.
Being a principal dancer, Mou relishes the opportunities that it brings him to learn and experience new things. And of course, there's the responsibility involved.
"If you don't do well, then you can't hide—you can't really be average."
But Mou isn't daunted by this pressure, partly because he's clear on why he's working so hard to achieve perfection on stage: to expose the persecution of the spiritual practice Falun Gong in China.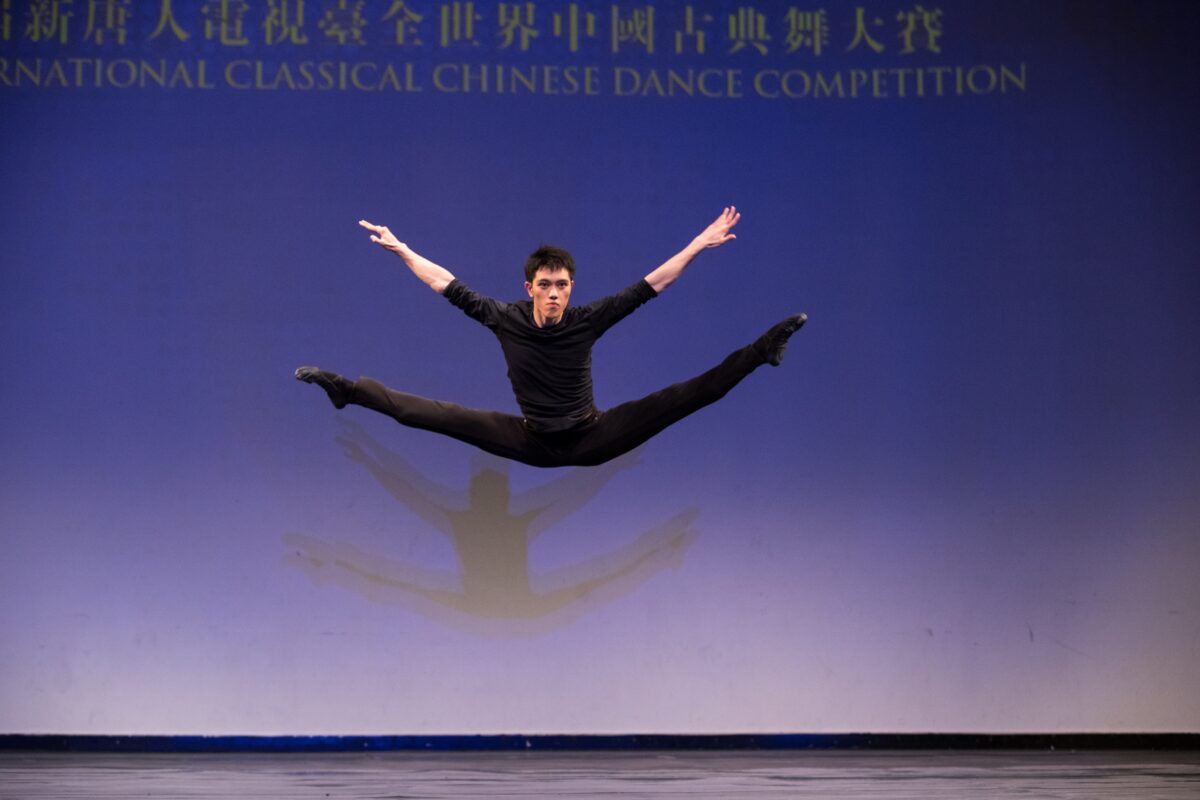 Along with showcasing stories from China's 5,000-year history, Shen Yun Performing Arts also depicts the Chinese communist regime's suppression of Falun Gong practitioners. Since 1999, the regime has sought to eradicate the practice by subjecting adherents to detention, brainwashing, forced labor, torture, and even death.
Mou himself is a Falun Gong practitioner and is guided by the practice's moral teachings—based on the principles of truthfulness, compassion, and tolerance—in his daily life. With these values as his compass, Mou's goals as a dancer dovetail with his general aspirations in life.
"I want to uplift my realm of thought, and to put it really simply, I just want to become a better person."