FRESNO, Calif.—A common refrain from many theatergoers who experience Shen Yun Performing Arts is that it's "absolutely astounding." For Patricia Nicholls, who had come to see Shen Yun at the William Saroyan Theater in Fresno with her husband Ross, it was just that.
"It's beautiful," Patricia said, describing Shen Yun's display of traditional Chinese classical, folk, and ethnic dances, as well as a live orchestra.
The story of China's ancient civilization is narrated through Shen Yun's diverse dances. One of the dances in this year's repertoire told the story of one divine being who returned to earth.
"And the story that it told is amazing. So, I found a root in all of humanity, in that we believe we came from a celestial being and we will go back there someday," said Patricia, a retired clinical psychologist.
"It was astounding to me to find that connection with such an ancient society in the Chinese history; that today we find a connection with that—coming from a celestial life and coming down to earth," she said.
"I believe that He had to come down and create earth in the first place. And it was beautiful," she added.
"The scenery, the dancing was superb. I was in the first row. These are truly amazing, young people, and I'm so thankful that they shared their talent with us," Patricia continued, expressing her admiration for the performers.
Her husband Ross agreed, "I thought it was an amazing performance. I really enjoyed it."
"I'm very much in tune with … the mythology and Chinese culture. I related to a lot of the stories that I heard," he said.
The couple expressed sadness that Shen Yun could not perform in mainland China, where it has been banned by the ruling Chinese Communist Party.
Shen Yun Is 'Very Inspirational'
Also in the Fresno audience, Nicole Ozburn had seen commercials and posters advertising Shen Yun for several years while traveling around California and finally decided that now was the moment for a "cultural experience."
"It was so amazing and beautiful," she said. "And it's so emotional, we can feel the emotion through the dance and the music. It's very inspirational. It helps us understand other cultures … it helps us better understand that we are all connected and that there is a divine being at work … so that we are not alone in this universe."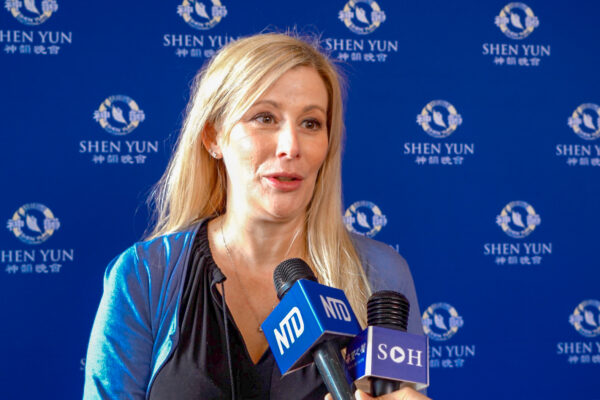 Melinda Moore was also impressed by Shen Yun, which she said was "absolutely beautiful."
"The reputation of Shen Yun [has preceded it] throughout North America … we could not resist coming," she said.
Moore was impressed by the overall presentation of Shen Yun. "It wasn't just sharing the Chinese culture, but it was also sharing the dance, the aesthetics of it. I was very impressed to listen to some of the vocal performances as well."
"The 3D digital aspect was absolutely phenomenal. It was breathtaking and it [definitely added] a dimensional element to the performance," she said.
"I thought they did an absolutely beautiful interpretation of some of the Chinese culture, not just historical, but also some current events as well. I thought that was very educational."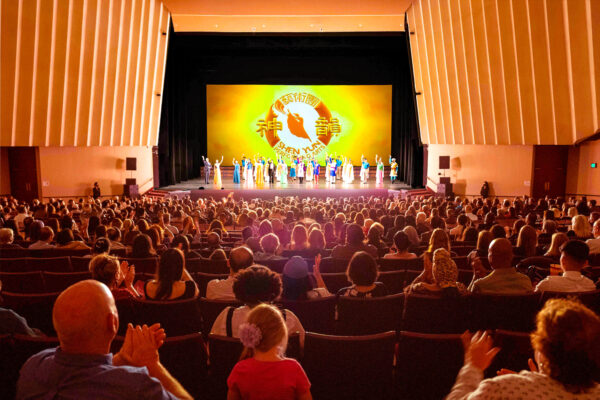 In reviving China's ancient culture, Shen Yun is also—through its dances and music—sharing messages of timeless wisdom and divine justice. The persecution of the ancient spiritual practice of Falun Gong in China today is portrayed in several dances.
"I think it connects to reality very well. I also really enjoyed the theological, the religious aspect of it as well. Especially with the lyrics of the music, and how they were displayed out on the screen, and the religious symbolism of it was very accurate and very beautifully done," Moore said.
"I'll definitely be back for next year's performance," she said.
Reporting by Gary Wang, NTD Television and Diane Cordemans.
The Epoch Times considers Shen Yun Performing Arts the significant cultural event of our time. We have proudly covered audience reactions since Shen Yun's inception in 2006.