Shen Yun 'Not like anything you've ever seen before,' Says Project Manager
April 5, 2014 12:34 am Last Updated: April 5, 2014 4:58 am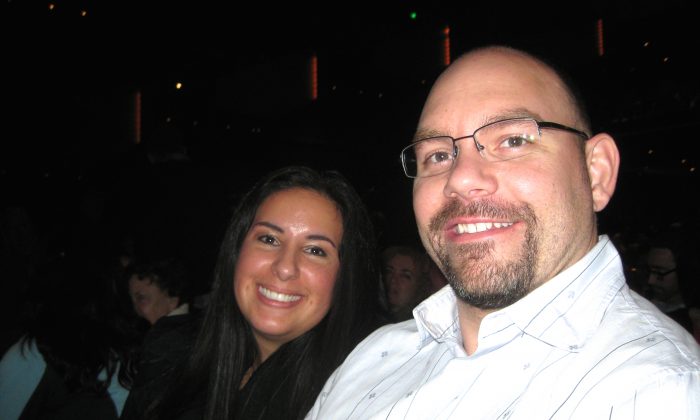 SEATTLE, Wash.—For 5,000 years, Chinese culture was at the forefront of human civilization. And since the emergence of the Chinese Communist Party, this trove of culture was nearly lost.
However, Shen Yun Performing Arts is reviving it from the brink of destruction.
To take in the performance, J.D. Hammert and his wife Ana were in attendance at Seattle's Marion Oliver McCaw Hall on June 4.
"And we love it so far," said Mr. Hammert, a Project Manager at ABW Technologies, Inc. "It's nothing like I expected. I didn't expect this level of entertainment so it's been a big surprise. I really enjoyed it."
Mr. Hammert appreciated the level of energy by Shen Yun's world-class dancers.
"It flows together," he added. "It's a must see—just because it's so fresh and so new. Not like anything you've ever seen before."
Mrs. Hammert, a contracts manager at Sprint, agreed.
"We love it. It's so colorful and the music is so beautiful. We are really, really enjoying it."
The music of Shen Yun offers a blend of East and West. Its orchestra consists of traditional Western-style orchestration and Chinese instruments. "The result—," according to Shen Yun's website, "two great traditions producing one refreshing sound."
"It's just the music is very peaceful, and the movements are so fluid and goes with the music so well. And the costumes are flowing. So you're like floating. It goes together." she said.
She was also impressed with the history lesson she and her husband received.
"At the same time you're learning, so what a great way to learn!" she said.
In this way Shen Yun's mission to spread the rich traditions of Chinese culture was not lost upon Mrs. Hammert.
"It's just beautiful. I'm really enjoying the culture and everything: sounds, the dancers," she concluded. "Everything comes together very beautifully."
Reporting by Michael Green and Michael Fitzgerald
New York-based Shen Yun Performing Arts has four touring companies that perform simultaneously around the world. For more information, visit Shen Yun Performing Arts.
The Epoch Times considers Shen Yun Performing Arts the significant cultural event of our time. We have proudly covered audience reactions since Shen Yun's inception in 2006