ATLANTA—Bobby Dutcher, the recently retired owner and president of Atlantic Petroleum Equipment, was duly impressed with Shen Yun Performing Arts when he attended the evening performance on Jan. 7.
"It's been fantastic," he said at the Woodruff Arts Center-Symphony Hall. "The colors and everything is phenomenal. A beautiful performance."
Like for most audiences, attending Shen Yun was a learning experience. He read in the program book about classical Chinese dance, Chinese culture, "and of course, what's going on in China, unfortunately."
It's the central irony of New York-based Shen Yun's success. Shen Yun's mission is to revive 5,000 years of Chinese culture through song and dance—a legacy under attack from the current Chinese communist regime due to the fact that Chinese culture is traditionally heavily informed by the religions of Buddhism and Taoism. The show is not available in Mainland China for this reason.
But Shen Yun proudly embraces the spirituality of the Chinese people, featuring themes and lyrics about God, faith, and the meaning of life.
It leads audiences to reflect.
"You know, I think about heaven. And of course, you know, we all think about heaven, and where we going after this life," Mr. Dutcher said. "So it makes you think about the afterlife and how yourself is going to wind up."
Shen Yun 'Has a Power of Healing,' Says Finance Director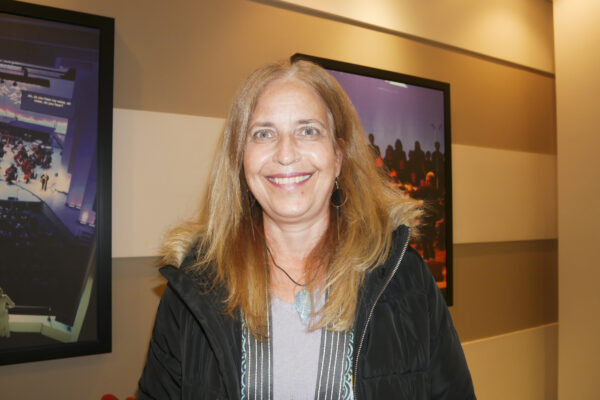 Finance director Carla Curbelo had high praise for the performers. "They're all beautiful in their way of expressing. … You can connect with the performers because they show their personality. And the intense color combinations of their dresses are beautiful."
Outside of her finance work, she paints, and so she found the visual aspects of the performance especially inspiring.
"I was trying to memorize the colors, so I would get inspired in my own paintings."
She felt grateful. "I appreciate that they gave us the opportunity to appreciate their culture and that they go around the world to share a little bit of their inner beauty with us, the audience."
She concluded with a heartfelt message for the performers: "It has a power of healing our heart, mind, and soul. So, I want to thank them for that."
Reporting by Sherry Dong and Frank Xie.
The Epoch Times is a proud sponsor of Shen Yun Performing Arts. We have covered audience reactions since Shen Yun's inception in 2006.