Shen Yun is Refreshing and 'Very Talented,' Say Yacht Brokers
April 7, 2014 12:09 am Last Updated: April 7, 2014 3:24 am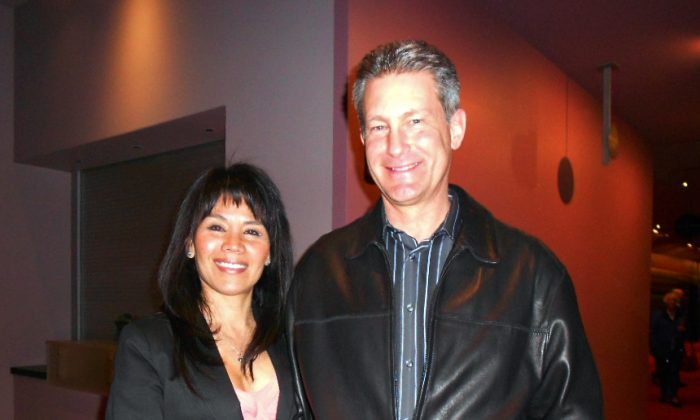 SEATTLE—Andrew Trueblood, a business owner, and his wife Leilani enjoyed Shen Yun's presentation of Chinese culture on Friday, April 4, at the Marion Oliver McCall Hall.
"It's very different than classical ballet," said Mr. Trueblood, who has been a yacht broker for 17 years and now owns his own brokerage company. "It's nice to see it presented in a new way."
Chinese dance is at the heart of what Shen Yun does. Known for its incredible flips and spins and its gentle elegance, it is one of the most rigorous and expressive art forms in the world.
Mrs. Trueblood, assistant broker at her husband's company, noted Shen Yun's talented dancers, many of whom have been dancing since early childhood. Shen Yun draws top artists from around the world.
Having traveled to China, Mr. and Mrs. Trueblood are aware of the Chinese Communist Party's efforts to eliminate traditional Chinese culture. Today, with a passion for the classical arts, they join Shen Yun in its mission to revive the 5,000 years of culture that was once almost lost.
"I think [Chinese] culture is presented very well, and I really enjoyed the presentation, the choreography, and the costumes are amazing," said Mrs. Trueblood. "And the dancers are very talented, very talented."
Reporting by Fany Qiu and Lauren DePhillips
New York-based Shen Yun Performing Arts has four touring companies that perform simultaneously around the world. For more information, visit Shen Yun Performing Arts.
The Epoch Times considers Shen Yun Performing Arts the significant cultural event of our time. We have proudly covered audience reactions since Shen Yun's inception in 2006