BERLIN, Germany—Berlin's populace were eager to attend Shen Yun Performing Arts after seeing advertisements on television and hearing that this company is the world's premier classical Chinese dance and music company. This touched their desire to see something amazing. Not just people from Berlin, but other German cities, decided to buy tickets.
Everyone was looking forward to a performance that brings 5,000 years of Chinese civilization to life, as well as scenes from more modern times.
Eight of the nine performances in Berlin, at the Deutsche Oper Berlin and the Potsdamer Platz were sold out.
Axel Retz, a well-known journalist, was astounded that Shen Yun not only touched historical times, but also brought the audience back to the present. Retz saw the performance on March 16.
Retz said, "At the high point of the show—smartphones—which is such a relevant instrument in our times, brought me back from the past to the present. I watch people and their smartphones, write about how our young people, a total generation, are beholden to it."
Artist Manfred von Pentz, a well-known painter, journalist, and poet, was amazed by the beautiful colors and the unique dance scenes.
Von Pentz said, "The last scene is still moving around in my mind. I don't need to put into words, that we all understand what is going on given the modern developments. We need something like Shen Yun to bring us back to our cultural roots."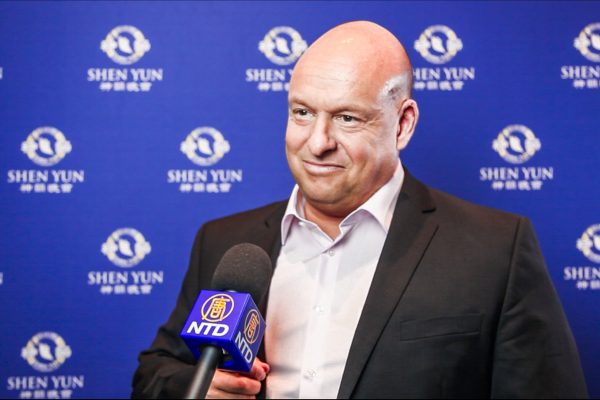 Heiko Schrang has seen the Shen Yun now four times. He will also see the company when Shen Yun comes back in 2020.
On March 23, Schrang said, "This year the essence of the show gave me a different feeling. Many in the audience must have felt the same, because this year I experienced a standing ovation."
He continued, "This year's message touched me deeply. … I was amazed about the depiction of our smartphone society. I could connect personally with that, as I have been writing articles about that subject."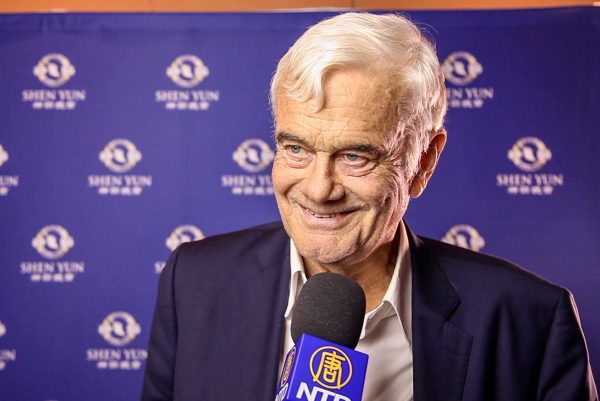 Reinhard Rath, a partner in a law office and practicing attorney, attended the Shen Yun performance at Berlin's Potsdamer Platz on March 23.
Rath loved the harmony between the movements and colors, something he had the pleasure to see for the first time.
He said, "The quality of the Shen Yun performance can't be matched—it is absolute tops."
With reporting from NTD Television and Heide B. Malhotra.
The Epoch Times considers Shen Yun Performing Arts the significant cultural event of our time and has covered audience reactions since the company's inception in 2006.