NEWARK, N.J.—The persecution suffered by Falun Gong believers in China has gotten increasing attention in the global community over the last 20-plus years, but nothing brings it to immediate emotional urgency like a stage performance such as Shen Yun.
Gia Pant, vice president of production at fashion company Tharanco Group, attended the April 23 evening performance at the New Jersey Performing Arts Center with plant manager Mark Mignone.
"We came here because we had heard some things were banned in China and to understand why it was banned," said Ms. Pant. "So I think [the presenters] explain it in bits and parts as to how the Chinese government oppresses regular people, they don't have much freedom of speech or actions. So it's interesting to watch."
With classical dance pieces and music, the New York-based company presents Chinese culture before communism, and explores the faith-based traditions that are under attack today; one of which is the plight of Falun Gong, a spiritual practice based on the principles of truthfulness, compassion, and forbearance.
Ms. Pant says she's familiar with the Falun Gong issue, having seen their peaceful demonstrations.
"I've lived in New York for the past 24 years and I often see what they do on the streets, but I've never really gone there and joined and watched them. So for me, I think it's very important to do that, to support them as such. And that's the reason why we're here today."
She added that telling people the facts about the persecution is one thing, but Shen Yun shows people the situations experienced by real people.
"This is how people like us will get to understand it. We know about it. We hear about it, but we don't get to see it, like the way it's explained in the show. So it leaves a lot of drama, dance music, and the story is told. So it's important for shows like this [to] keep carrying on."
"When I meet my friends, I'm going to tell them you have to go see it. It's very interesting. And it gives you food for thought and to be supportive about Falun Dafa," she said.
'Chinese History Is So Long'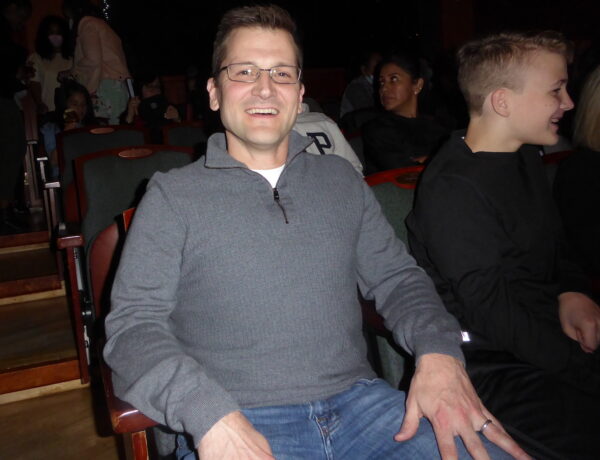 James Frey, a venture capital partner, brought his wife and children to the performance. He was blown away by the energy and presentation.
"The presentation is amazing," he said. "The kids obviously love to see the energy of the show itself. And it's been really enjoyable."
Shen Yun also brought him a new appreciation of Chinese history.
"When I went to school, I did some Chinese cultural history classes. So I knew [about the communist regime] already before that, but this is a great representation."
Being based in New York, Shen Yun is able to freely revive and present the ancient traditions of China.
"I think things like this are absolutely critical to make sure that that history isn't lost and is represented," said Mr. Frey. "Human nature is very short-minded. The Chinese history is so long. And frankly, I think it's very difficult unless you actually sit down and really take the time to learn and educate yourself on kind of the progression over thousands of years of Chinese history. And I think it's easy to forget that the shift that happened with the transition into communism and [what] Chairman Mao did."
Reporting by Frank Liang
The Epoch Times is a proud sponsor of Shen Yun Performing Arts. We have covered audience reactions since Shen Yun's inception in 2006.