Shen Yun a 'Masterpiece,' Says Amazon Manager
April 6, 2014 6:41 am Last Updated: April 8, 2014 6:48 am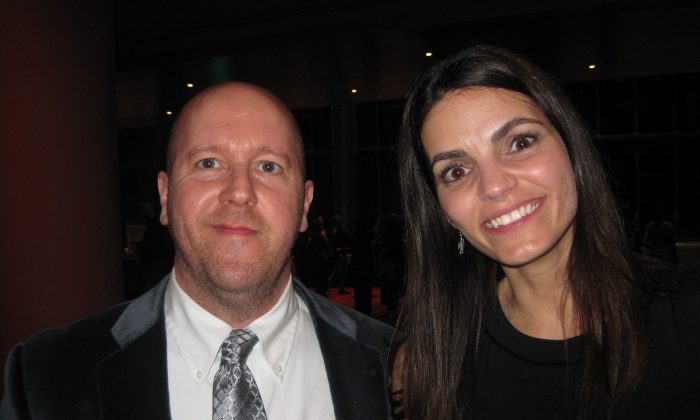 SEATTLE—Shen Yun offers a glimpse into China's 5,000-year-old culture, a culture said to be divinely inspired. Traveling the globe, the performing arts company offers this unique glimpse to audiences around the world.
"Masterpiece," said Scott Carmack, senior security engineer at Amazon.com, on April 6, at Seattle's Marion Oliver McCaw Hall. "It appeals to all the senses."
Shen Yun features the world's foremost classically trained dancers, state-of-the-art animated backdrops, and a full orchestra that combines the sounds of East and West. "Its stunning beauty and tremendous energy leave audiences uplifted and inspired," reads the New York-based Shen Yun's website.
Shen Yun's orchestra is one-of-a kind. Instruments like the pipa and the erhu, also known as the Chinese violin, are combined with Western strings, woodwinds, percussion, and bass to produce dynamic and distinct sounds.
"A lot of musical instruments we're used to hearing synthesized, and we don't actually hear [them] performed that much anymore," said Sarah Washburn, who attended the performance with Mr. Carmack. "And it's fascinating to hear different instruments that are actual real instruments played together with more traditional Western instruments that we're used to."
Ms. Washburn said she was also touched by Shen Yun's portrayal of the persecution in China, adding, "I think a lot of Americans don't know about it."
According to Shen Yun's website, "For thousands of years, Buddhist, Taoist, and other disciplines were at the heart of society." However, since the communist regime usurped power over 60 years ago, traditional Chinese values have been on the brink of extinction.
Most recently, the communist regimes' brutal persecution of the spiritual practice Falun Gong has shown the highest disdain for spirituality held by those in power in China today. Mr. Carmack was also touched by Shen Yun's message to revive Chinese traditional culture and spirituality through the arts.
"That really moved me in terms of the message they were having, that they feel it's suppressed right now in China, but yet they're super proud of it, of the history," he said.
"I guess I'm always in awe of what they're doing," he added. "They're just so perfect, and their execution of everything—from the height and the synchronization amongst themselves and everything else—[I'm] just always in awe."
Reporting by Michael Green and Michael Fitzgerald
New York-based Shen Yun Performing Arts has four touring companies that perform simultaneously around the world. For more information, visit Shen Yun Performing Arts.
The Epoch Times considers Shen Yun Performing Arts the significant cultural event of our time. We have proudly covered audience reactions since Shen Yun's inception in 2006.