Shen Yun 'a magnificent show,' Says Head of Barcelona's Provincial Government
April 14, 2014 11:49 pm Last Updated: April 16, 2014 11:53 pm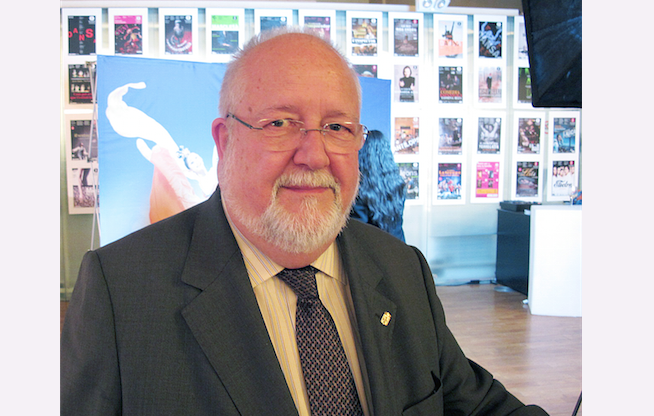 BARCELONA, Spain—Salvador Esteve, the president of the Barcelona Provincial Council, was highly impressed with Shen Yun Performing Arts' presentation of traditional Chinese culture in his city on April 9.
"The show is great, amazing. I loved it, we all loved it very much," Mr. Esteve said after seeing Shen Yun's performance at the National Theatre of Catalonia.
"It's a very nice show. It touches you in a peaceful way, and that's very good."
According to the Shen Yun website, "Through the universal language of music and dance, Shen Yun weaves a wondrous tapestry of heavenly realms, ancient legends, and modern heroic tales, taking you on a journey through 5,000 years of Chinese culture. Its stunning beauty and tremendous energy leave audiences uplifted and inspired."
Mr. Esteve said the performance shows not only traditions from China's ancient history, but also depicts issues in present-day China regarding restrictions imposed by the Chinese regime.
Commenting on the Shen Yun Orchestra, which plays original scores to accompany the dance performances, Mr. Esteve said he was close enough that he could even see the faces of the musicians and observe their expressions.
"The orchestra is great," he said. "A magnificent show."
Shen Yun's award-winning vocalists, who sing Chinese lyrics using the bel canto style, were also a highlight for Mr. Esteve.
"They are great, they have very good voices," he said, adding that the translation of the lyrics into Spanish which were projected on the digital backdrop helped audience members understand what the vocalists were singing about.
The wide array of colors displayed in the dancers' originally designed handmade costumes and the stunning scenes from the animated digital backdrops were a sight to behold as well, he said.
"Very delicate hues, delicate as the male and female dancers," Mr. Esteve said.
"The whole ensemble attracts your attention."
Reporting by Alex Nadal
New York-based Shen Yun Performing Arts has four touring companies that perform simultaneously around the world. For more information, visit Shen Yun Performing Arts. 
The Epoch Times considers Shen Yun Performing Arts the significant cultural event of our time. We have proudly covered audience reactions since Shen Yun's inception in 2006.