Senior Microsoft Manager Finds Shen Yun 'Powerful and Very Real'
April 6, 2014 1:08 am Last Updated: April 6, 2014 9:02 pm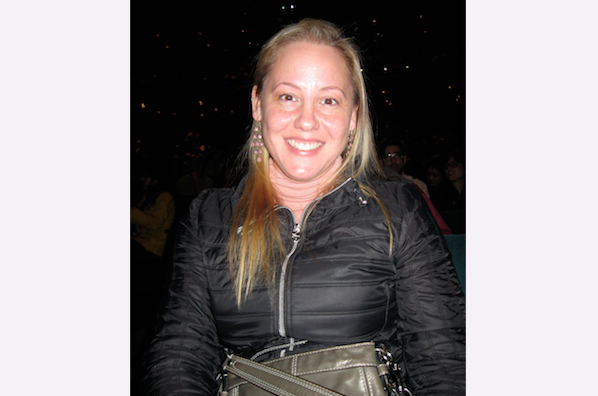 SEATTLE—Kari Hingst enjoyed a night of dancing and storytelling by Shen Yun Performing Arts at Seattle's Marion Oliver McCaw Hall on April 5.
Ms. Hingst noticed Shen Yun's digital-backdrop which uses state-of-the-art graphics technology creating vividly animated settings, extending the stage and transporting the audience to a world where heaven and earth are one.
"I think they do a great job with the backdrop, and bringing the story together and the story to life," explained Ms. Hingst.
These digital backdrop designs complement and synchronize all aspects of the performance: the characters, color of the costumes, specific dance movements, props, lighting, the story being told, particular notes played by the orchestra, and special audio effects.
"I think they do a great job of the choreography overall, and putting the whole piece together," Hingst commented, "The costumes, making use of the costumes and the sleeves, and the dancing."
However, Shen Yun cannot be seen in China today, where traditional culture has been nearly lost. Having lived in Shanghai, China for three years Ms. Hingst was aware of the struggles many face in China today, as Shen Yun is not allowed to perform in China. "I think that the storyline around the faith, and the government not accepting it, that was pretty powerful, and actually very real, for me too."
Shen Yun Performing Art's mission is to use performing arts to revive the essence of Chinese culture which is traditionally considered a divinely inspired civilization. Since the Chinese Communist Party is officially an atheist regime, it is afraid of the freedom of expression this arts company enjoys in the West.
"I live in a country that has freedom and having lived in China and having seen the opposite, it's a very powerful dichotomy of the two differences," Ms. Hingst shared, "I also think they did a good job of portraying, an emotion of what it's like to be there and not have that freedom."
Reporting by Michael Green and Lauren DePhillips
New York-based Shen Yun Performing Arts has four touring companies that perform simultaneously around the world. For more information, visit Shen Yun Performing Arts.
The Epoch Times considers Shen Yun Performing Arts the significant cultural event of our time. We have proudly covered audience reactions since Shen Yun's inception in 2006