DETROIT, Mich.—Tradition is something that Shen Yun Performing Arts greatly treasures. Dr. Joel Rosenfeld, a retired ophthalmologist, found Shen Yun's mission to revive China's 5,000 years of civilization to be a crucial one for China and the world.
"I think that this show is very important worldwide," Rosenfeld said, "as an expression of the importance of tradition [and] maintaining tradition so that we can elevate our spirits and that is regardless of one's religion."
According to New York-based Shen Yun's website, China's culture is divinely inspired. The Chinese Communist Party initiated the Great Cultural Revolution in China to destroy the culture that took thousands of years to build.
"I think it's important to express the importance of tradition, that we shouldn't give up on our tradition, just as Chinese society shouldn't give up on its tradition," Rosenfeld said.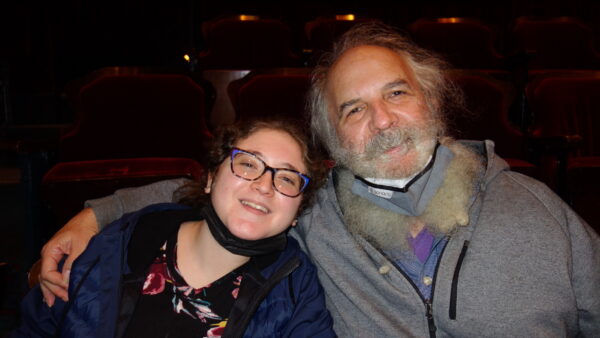 As a doctor, Rosenfeld was struck by the dance portraying the human rights abuse of forced organ harvesting in China under the communist regime.
"I enjoyed all the dances. I like the expression of ancient culture and I thought it was important to highlight what's going on in China today, with the live organ harvesting," he said. "So the scene with the surgeon really struck me on a human level.
"Especially being a doctor, to know that that goes on is very disturbing," he continued. "I thought it was important to demonstrate [that] to the American public."
He praised the company in its effort to revive traditional customs that showcase a different approach than today's modernism.
"[Shen Yun] is a counterbalance to the modern cultural decline we are seeing right now," Rosenfeld said.
He added that he greatly enjoyed the dance that told the story of love traveling through time. He said that dance shows "cultures are not a blockade to people coming together."
"I view myself as a spiritual person, so I think there's a connection between generations, and I think we have to appreciate our ancestors," he elaborated.
Rosenfeld said he will consider coming back to see Shen Yun for a second time when they return to Detroit in January.
Reporting by Michael Huang and Maria Han.
The Epoch Times considers Shen Yun Performing Arts the significant cultural event of our time. We have proudly covered audience reactions since Shen Yun's inception in 2006.