RALEIGH, N.C.—Business executives and their families enjoyed the color and pageantry of Shen Yun Performing Arts as a wonderful way to celebrate the New Year.
The Lipps family; Michael, Terri, and their daughter Kaitlyn, enjoyed everything about New York-based Shen Yun.
Kaitlyn liked how much she learned about each dance as it was performed. "We went into it not knowing a whole lot about the specific stories of each dance. It was really cool to see how they tied it all together; it was beautiful," she said.
Terri agreed: "Very beautiful pageantry with all the colors."
Michael Lipps, CEO of a healthcare computer company, noted expressive differences between traditional Chinese culture and post-Communist China. "Obviously, I think the tie to ancient Chinese culture has been fantastic. This is a very expressive form of artistry."
Mr. Lipps said he's heard great things about the production and his daughter's fascination with history and the performing arts "drove us here … I think it's wonderful."
Terri said people should come to see the show. Michael agreed. "I would recommend people to come see it because it is a blend of a history lesson with a beautiful form of performing arts, and the combination of those two things playing out on stage with all of the colors and the music has been very impressive."
He said it's very important to participate and support the arts at this difficult time. "I think the ability to get out and do this again is a blessing."
Message of Strength and Hope
Patric Daly, an executive in the healthcare industry, enjoyed Shen Yun with his wife Tina and daughter Reagan.
"It was a great message of strength and hope," he said. "It's a fine line between being too critical, but actually showing the history. I think they did a nice job with that. Very good job."
He said there was a message of hope for a country with many cultures. "I think it shows a diverse culture, so it's not only about order and discipline, but it's about individuality in the different regions of the country, as well as an expression of their faith without persecution."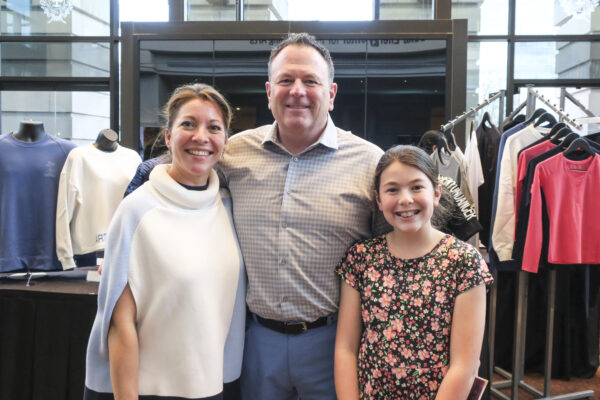 The Water Sleeves dance amazed Tina. "It just was very symbolic to water and movement, and it was amazing when they all work together, doing it all at the same time."
Message of God and Freedom
Jason and Margie York brought their children, Nick and Natalie, at the urging of their daughter to see Shen Yun.
"I absolutely loved it," Jason said. "I loved the message about God and light, and I really enjoyed the different costumes and performances, the instruments. Everybody was super talented, and it was very enlightening."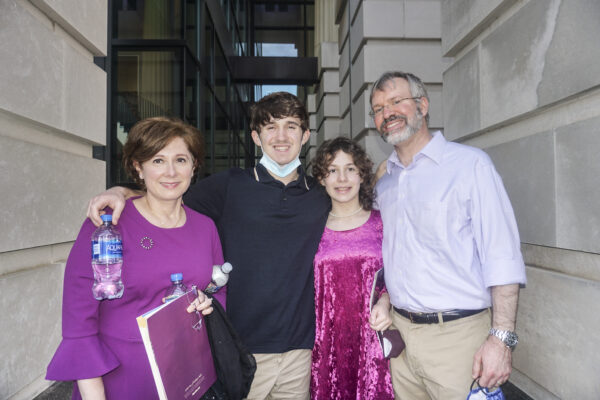 Margie, a banker and commercial underwriter in the financial industry, said she learned more about Chinese culture from Shen Yun.
Shen Yun, this season, is presenting "China before Communism" to its audiences.
"I really liked the diversity of themes and the history behind it to teach us more about the culture. And you know, I empathize too, with the struggles that the people have to endure with the communism."
Jason, a wealth advisor, noted how the show educates children as well as adults. "To learn about the themes of unity, God, creation, working together, and freedom, and you know, having independent thought, I think, is very important, independent expression. Being very proud of your culture, I think, is very important, and sharing it with the world is very important."
Shen Yun is the world's premier classical Chinese dance and music company, which went on to become a global phenomenon after its debut in 2006.
Each year, the company puts on a brand new performance with fresh choreography and original music, performed by a live orchestra that blends Eastern and Western instruments, combined with a patented digital backdrop that, together with colorful costumes and props, create exhilarating scenes onstage.
Reporting by Henry Wang, Maggie Xie, NTD Television and Yvonne Marcotte.
The Epoch Times is a proud sponsor of Shen Yun Performing Arts. We have covered audience reactions since Shen Yun's inception in 2006.