HARTFORD, Conn.—New England's notable leaders and experts continued to attend and enjoy Shen Yun Performing Arts during the touring company's visit to Hartford, Connecticut, this time at The Bushnell's William H. Mortensen Hall.
On Feb. 9, 2020, Rabbi Allen Lefkowitz and his wife, and heart surgeon John Rousou were among the audience members who took in New York-based Shen Yun's unique brand of classical Chinese dance and authentic culture and called it God-given, fantastic artistry.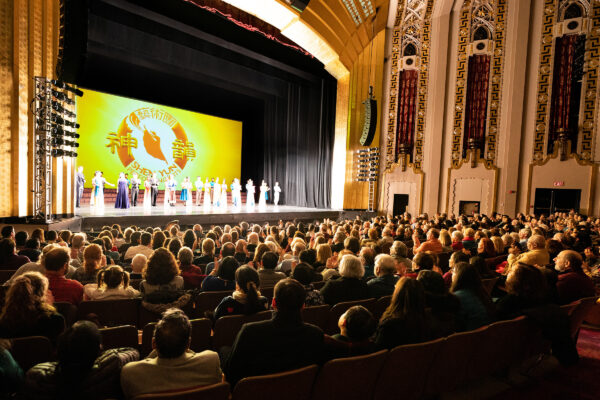 Rabbi Says Shen Yun's Dancers Were Given a Gift From Above
Allen had seen Shen Yun's advertisements for years before finally attending.
He said that, as a rabbi, he "appreciate[s] the beauty and the God-given art of this dance. Beautiful. It's beautiful. Just very artsy and moving."
"God has given these bodies the ability to move like this. It's a gift, a gift from above," he said. 
His wife, Jody, is a school administrator who felt that Shen Yun was touching and spiritual.
"Yes, very moving and spiritual. Deeply moving on the inside, spiritual, heartfelt, stunning," she said as she described the way the performance made her feel.
Shen Yun's mission is to revive traditional Chinese culture, which was almost lost, through ancient and richly-expressive art forms such as classical Chinese dance, bel canto singing, original orchestral compositions, and more.
Throughout its five millennia-long history, Chinese civilization has always revered heaven and believed in the divine. In fact, China was once known as "The Divine Land," a place where divine beings walk the earth and where the culture's most precious assets such as the arts were handed down by heaven. Shen Yun carries on this spiritual tradition by depicting heavenly beings and realms on stage in some of its roughly 20 short vignettes.
Allen spoke with authority about this aspect of Shen Yun.
"A beautiful message. I feel like I'm being with God. Like being in God," he said, after seeing the performance.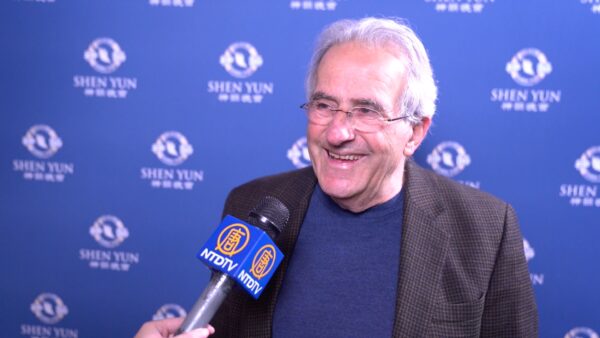 Heart Surgeon Congratulates Shen Yun's Artists
Cardiac surgeon John Rousou spoke very highly of Shen Yun after seeing it, and, like the Lefkowitzes, took note of the deeper, spiritual aspects of the performance.
"[Shen Yun] mixed the spirituality with the physical stuff and I liked the way they did it, with the combination of the screen and the stage—it's fantastic. There are people coming out of the heavens and then they disappear up. It's very, very well done."
Shen Yun employs a patented digital backdrop technology that enables the characters onstage to transport the entire audience to mythical realms and ancient settings. It regularly leaves audience members agasp and inspires spontaneous applause.
"Oh, [Shen Yun] is fantastic. I can't say enough about it. It's very precise and very physical, and I think they are doing a great job. It's fantastic. I like the costumes as well. There is a lot of variety," he said.
Rousou praised and encouraged Shen Yun's artists in their pursuit to bring back traditional Chinese culture from the brink of extinction.
"I think that should be done," he said. "I think it's great to do that, and I'm enjoying it. It's great—fantastic show."
"I felt great, I felt uplifted. It's a great show. I must congratulate all the actors and all the people who produce this. It's amazing. So, very nice, thank you."
With reporting by NTD Television, Weiyong, and Brett Featherstone.
The Epoch Times considers Shen Yun Performing Arts the significant cultural event of our time and has covered audience reactions since the company's inception in 2006.