MINNEAPOLIS—Shelley Stanton sought out an adventure when she decided to see Shen Yun Performing Arts at the Orpheum Theatre and had no idea where it would take her. In the end she was very impressed that it turned out to be a fantastic journey through 5,000 years of Chinese history and culture.
Dr. Stanton, psychiatrist from Rochester, Minnesota, attended the matinee performance of Shen Yun on Feb. 20.
Through Chinese classical dance, orchestral music, and stunning digital imagery, New York-based Shen Yun embarks on its mission each season to revive traditional Chinese culture.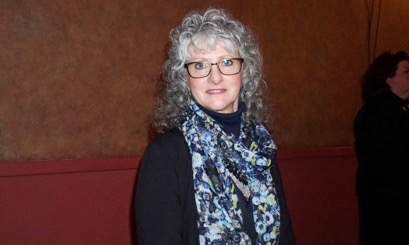 She exclaimed how wonderful she thought it was to see all the various elements of the performance, such as the artistry and the spirituality, all come together. "I was really impressed with that," she said.
Elaborating on that point, she clarified that what made it a remarkable spectacle was how the idea of spirituality, or heaven and the divine, having a connection to humanity is depicted through music and dance.
From Shen Yun, Dr. Stanton took away what she called a "universal message." The message is one that is beautiful and shows "the perseverance of the human spirit in spite of oppression and repression and the beauty that can be found in that."
"That is an important message to individuals and to society—cultures in general," she said.
Since the communist regime seized control of China some 60 years ago, they have led a campaign promoting atheism and the eradication of many traditional beliefs and practices.
Thinking about what she would say to one particular friend of hers, she said "I thought he would absolutely love this because it is such a beautiful way of celebrating the divine. So I was thinking I am going to go back and tell him about how if he has an opportunity to see this performance sometime, he would absolutely love it—the beauty and the message."
Reporting by Valorie Avore and Andrew Darin
New York-based Shen Yun Performing Arts has four touring companies that perform simultaneously around the world. For more information, visit Shen Yun Performing Arts.
Epoch Times considers Shen Yun Performing Arts the significant cultural event of our time. We have proudly covered audience reactions since Shen Yun's inception in 2006.