PHILADELPHIA—From the imperial court of the great Tang dynasty to the horseback-riding tribes of the Mongolian plains to the moon palace of legendary goddess Chang'e, Shen Yun Performing Arts aims to transport the audience across time and space, on a tour through China's 5,000-year civilization.
This time-travelling was achieved, said Mark Graham, physician and professor of medicine at Jefferson University Hospital, through the combination of the music, dance, and 3-D backdrop, all of which he appreciated.
"I love the choreography, I love the music, and … the strong sense of history," Graham said.
The physician saw the sold-out performance with his wife at the Merriam Theater in Philadelphia on Valentine's Day. The company is currently in the midst of its 2019 touring season, in which six equally-large contingents travel to more than 130 cities across four continents.
Graham said watching the performance particularly reminded him of how long China's history is, and the diversity of groups within the country.
"It's very historical and very spiritual," he said.
Shen Yun uses classical Chinese dance to tell stories passed down over thousands of years of Chinese history. Many of these stories reflect a deeply spiritual culture, one that believed in the divine, and the values associated with these beliefs.
China was once called shen zhou, or land of the divine, a place where belief in Heaven permeated every aspect of society and daily life. The values and principles that stemmed from this belief include ideas such as maintaining harmony between heaven and earth, righteousness, loyalty, and compassion. Such ideas have endured over millennia and are transmitted through stories, classical texts, songs, and other art forms.
The spiritual element communicated in the performance, Graham said, reminded him of Victor Frankl's "Man's Search for Meaning," a book which explored man's ability to find purpose in life even while enduring tremendous suffering at a Nazi concentration camp during the Holocaust.
"It seems no matter what culture you come from there's this something inside of all that wants to feel that we're not alone … that there's some reason for our lives," he said.
The theme of searching for life's meaning is presented in some segments, including those depicting the persecution of adherents of spiritual practice Falun Dafa in China today. The discipline, which involves meditation exercises and beliefs centered around the principles of Truthfulness, Compassion, and Tolerance, was banned almost two decades by the Chinese Communist Party due to its popularity. Since then, practitioners of Falun Dafa have been imprisoned, tortured, and even killed for their faith.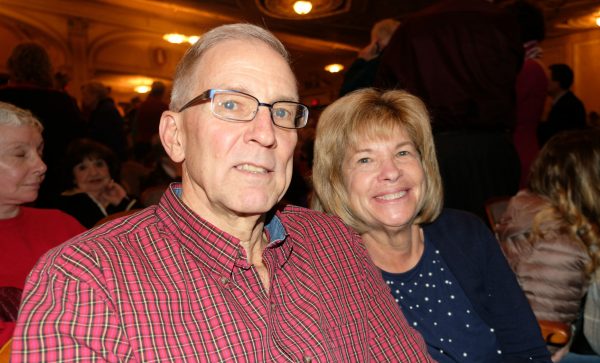 Ronald Harning, Director of Clinical Operations, US at Sun Pharmaceutical Industries, felt privileged after seeing this story presented on stage, due to the very fact that something like this is able to be shown outside of China today. He noted that this likely could not have occurred two decades ago.
These stories were one element of the performance that set Shen Yun apart, said Harning.
"[It's] something you've never seen before no matter how many hundreds of times you've come to the theater, this is remarkably different," he said.
With reporting by Cathy He.
The Epoch Times considers Shen Yun Performing Arts the significant cultural event of our time and has covered audience reactions since the company's inception in 2006.