Parliament IT Director Says "A big, positive experience for me"
May 7, 2014 7:56 pm Last Updated: May 17, 2014 7:57 pm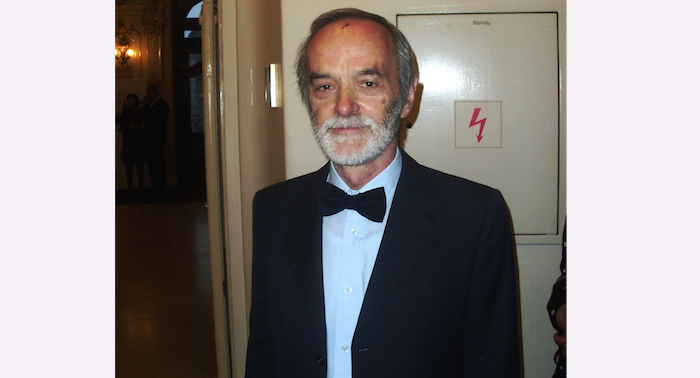 PRAGUE—"It was very beautiful. I have very positive impression," said Jaroslav Sindelar, who works in the computer network and security fields in Czech Parliament, after seeing Shen Yun Performing Arts at the State Opera on May 3.
"An extraordinary journey through 5,000 years of Chinese civilization! With classical Chinese dance, a full orchestra, dazzling costumes and animated backdrops, Shen Yun will transport you to another world," the company website says.
"The synchronisation and the connection of the picture and reality, the transformation of the artists from the backdrops and back."
"It was very beautiful," said Mr. Sindelar.
"Steadfast Lotus, the piece about the persecution," was one segment that Mr. Sindelar said touched his heart, especially the attack on the brave girl by the bad guys.
In a plot that mirrors countless present-day stories of Chinese families torn apart, a daughter endures tribulations searching for her mother, who was dragged away for practicing Falun Dafa.
Mr. Sindelar said the music was "very relaxing and comfortable."
"The Shen Yun Orchestra plays all-original compositions. Its works draw upon five millennia of history, with an array of dynasties and peoples from which to find inspiration, reviving themes and even melodies from ancient times," says the program.
Mr. Sindelar saw many examples of traditional Chinese values in the performance.
"Certainly there are many in the particular pieces. For example the myth where the guy defeated the dragon. There was a big reflection of the strength, courage," he said, referring to Ne Zha Churns the Sea, where a battle ensues between Ne Zha and the evil Dragon King.
Mr. Sindelar said he would like to come back next year.
"I very much liked it. It was only a big, positive experience for me."
Reporting by Peter Sanftmann
New York-based Shen Yun Performing Arts has four touring companies that perform simultaneously around the world. For more information, visit Shen Yun Performing Arts.
The Epoch Times considers Shen Yun Performing Arts the significant cultural event of our time. We have proudly covered audience reactions since Shen Yun's inception in 2006.