People have been meditating for millennia, but science is just starting to grasp what all the fuss is about. In an age where clinical trials identify effective remedies, researchers are now evaluating the effects of ancient meditative exercises to see if their health promoting reputation actually pans out.
The result is a new found respect for these disciplines. Yoga, for example, which was dismissed by the medical establishment as New Age nonsense just a few decades ago, is now recommended by some doctors as an effective adjunct to mainstream treatment. Yoga has performed well in several randomized controlled trials over the last few years, demonstrating remarkable improvements in anxiety, depression, stress, pain, cardiovascular problems, autoimmune conditions, and pregnancy.
A new book, "The Mindful Practice of Falun Gong: Meditation for Health, Wellness, and Beyond," looks at what science has to say about the healing efficacy of this traditional Chinese meditation practice. Compared to Yoga, the science evaluating Falun Gong is still in its infancy. But according to author and researcher Dr. Margaret Trey, the data available so far suggests strong healing potential.
Trey's book examines all the formal research done on Falun Gong and healing thus far, and highlights an intriguing research project that is currently underway.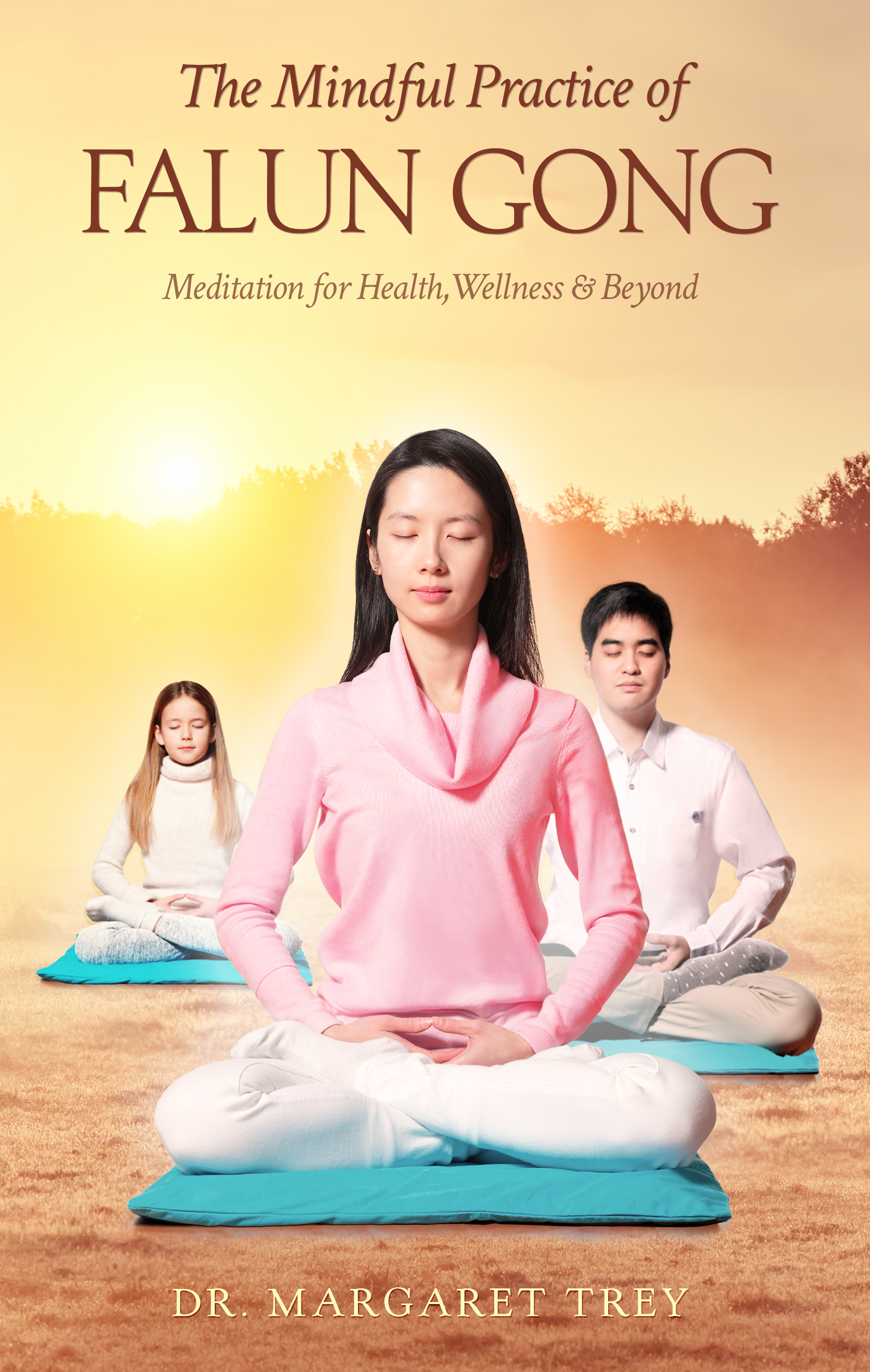 Australian Survey
The cornerstone of Trey's book is a pioneering study she conducted, known as the Australian Survey which was published in the American Counseling Association's online journal, Vistas Online. The survey was developed as part of her doctoral dissertation at the University of South Australia. It compares the health and wellness effects of Falun Gong as perceived by practitioners, measured against a control group of non-practitioner participants. The results indicate that practicing Falun Gong has clear, positive effects on self-reported health outcomes.
Across the board, the Australian Survey found that Falun Gong practitioners report enjoying better health than non-practitioners. Many more practitioners (76 percent) identified their health as excellent, compared to the non-practitioner group (19 percent). Most practitioners (83 percent) said they felt peaceful and full of energy compared to the non-practitioners (44 percent). Most practitioners (83 percent) reported that physical or emotional issues did not affect their lives at all, compared to just over half of the non-practitioner group.
Trey's study is important because it is the first significant survey of its kind done outside China looking specifically at health and wellness effects.
"In terms of sample size, I can say that my study is quite diverse compared to other studies outside China. It is much bigger than the average study and the respondents are diverse, coming from over 30 countries," Trey said in an interview with Epoch Times. 
Importantly, the Australian Survey began with a Falun Gong group that reported relatively more health and medical problems before they began practicing, yet still scored far ahead of the non-Falun Gong group in all health metrics. Many Falun Gong people reported that they previously suffered from two or more medical problems from which they significantly improved or completely recovered from since they started practicing.
"What my findings show is that people who practice Falun Gong report that their health changes after they start practicing. I cannot prove that the practice leads to their recovery. That is the next step: a long term, follow up study. That is what I hope to do," Trey said.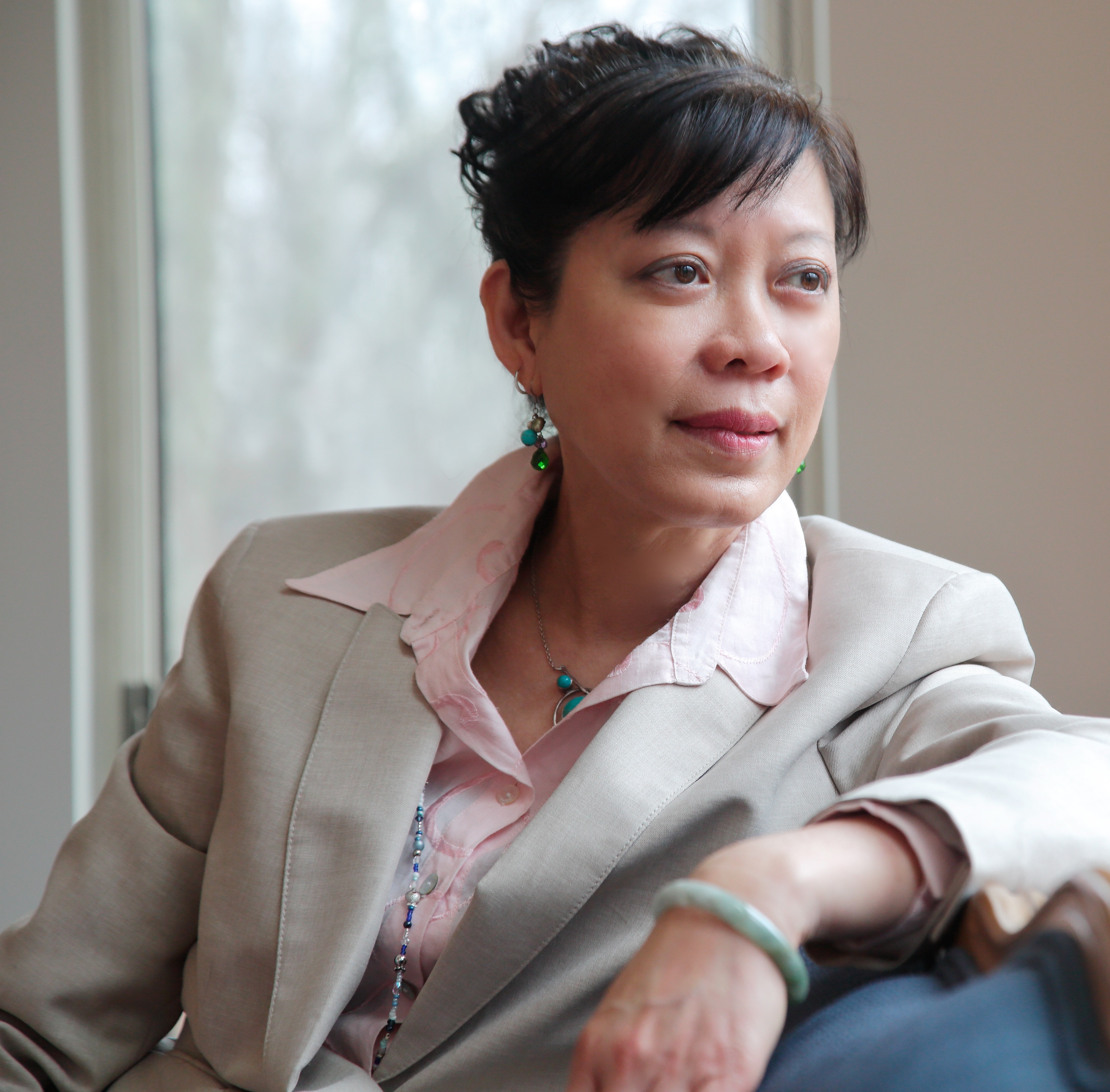 Characteristics of Falun Gong
Falun Gong is often compared to Yoga and tai chi, because these disciplines all feature slow, meditative movements. But a distinctive feature of Falun Gong is that it also requires that practitioners observe a high moral standard in daily life, doing their best to adhere to the principles of truthfulness, compassion, and tolerance. In addition to performing the exercises, Falun Gong practitioners also regularly read from a text called "Zhuan Falun" ("Turning the Law Wheel"), which discusses topics such as the importance of putting other people first, the essential role of self-reflection and self-awareness, and the karmic consequences of bad behavior.
Trey's survey found that most Falun Gong practitioners rated this character cultivation aspect of the practice higher than the exercises when it came to understanding its influence on health.
For most of its history, Falun Gong was known to only a select few, as it passed in secret from master to student, according to the founder of the practice, Mr. Li Hongzhi. Li (known as "Teacher" or "Master" to practitioners, per the Chinese tradition) teaches that the practice is primarily a method for attaining enlightenment, similar to Taoism or Buddhism.
Li first released Falun Gong to the general public in 1992 with a lecture and exercise instruction tour across China. After 54 public lectures, the tour ended in 1995, but the practice continued to grow by word of mouth. The book "Zhuan Falun" was based on those lectures, and became extremely popular. Public spaces across the country saw sometimes thousands of practitioners performing the exercises and teaching newcomers. By 1998, a Chinese government survey determined that 70 million Chinese had adopted the practice, from farmers to scientists to high level officials.
Chinese Survey
The rapid rise in popularity and reports of miraculous healings associated with Falun Gong caught the attention of the Chinese government and medical community, who sent researchers to investigate. What they found paints a picture very similar to the Australian Survey.
In 1998, one year before the Chinese Communist Party began a brutal campaign to eradicate Falun Gong, health and wellness surveys were conducted in Beijing, Wuhan, Dalian, and Guangdong provinces to see why so many were flocking to the practice. They found that 98 percent of the of the 31,000 Chinese Falun Gong practitioners surveyed experienced significant health improvements soon after they adopted the practice. More than 90 percent reported suffering from various illnesses before practicing, and over 70 percent experienced "complete or near-complete" recovery from their conditions.
These studies also observed a substantial savings in health care costs for those who practiced Falun Gong. According to the Chinese surveys, practitioners saved about 70 million yuan (U.S. $10.6 million) in identifiable health care expenditures. One Chinese official told the U.S. News and World Report that the widespread adoption of qigong practices, including Falun Gong, could save the country 100 billion yuan annually (about U.S. $15 billion).
Likewise in the Australian Survey, the majority of Falun Gong respondents (95 percent) reported that they did not use any medication of any kind (prescriptions, over-the-counter drugs, vitamins, or supplements), and 92 percent of the group said they did not spend any money on health or medical expenses. The few that did report medical expenses mostly traced them to mandatory tax payer insurance premiums.
Hearts Uplifted
While surveys can provide some quantifiable effects of Falun Gong, Trey is currently working on a follow up study with details that, she says, exceed what is normally understood about the human mind and body. She calls the project Hearts Uplifted.
Named for the feeling Trey expects the project will bring, Hearts Uplifted is a collection of extraordinary case studies: stories that come directly from the lives of Falun Gong practitioners. These stories highlight tumultuous turning points in practitioners' lives, and provide examples of seemingly super human resilience.
"For example, one of my current research participants was incarcerated at the infamous Masanjia Forced Labor Camp," Trey said. "Her story tells how her belief and faith in Falun Gong has helped to give her the strength and resilience to live through those horrific moments at one of China's most notorious forced labor camps that the 610 Office uses to detain and torture Falun Gong practitioners. Many people would have ended up with post-traumatic stress disorder after such a harrowing experience—but not Falun Gong practitioners." The 610 Office is the Gestapo-like secret Communist Party agency created to direct the nationwide persecution of Falun Gong. 
Barbara's Story
One of the remarkable stories that is part of the Hearts Uplifted project appeared in preliminary form in the current book. It belongs to Barbara Schafer.
Schafer is a Polish-born art conservator who emigrated to Australia. For over three decades she has restored and preserved historic buildings. In 2003, as she was stretching while on a scaffold near the high ceiling of a Macedonian Orthodox Church in Melbourne, Australia, Schafer lost her balance and fell 23 feet.
"The last thing I heard was the cracking sound as my head hit the concrete," Schafer told Trey in an interview.
Since Schafer was working alone, she laid on the church floor for hours before she received any medical attention. When she awoke in a pool of blood, she somehow hobbled her way to a phone in the church office and called an ambulance. 
The fall was devastating. Schafer had bones sticking out of her hands. Her skull sustained multiple fractures, her nose and sinuses were crushed, her knee bent in multiple directions, and her upper jaw was broken in three places. Surgery stitched the pieces back together, but the complications and constant, excruciating pain that followed were a nightmare. Doctors only expected things to get worse. Schafer was given a four page list of medical problems she could expect to endure in the future.
"It was affecting my memory quite fast," she told Epoch Times in an interview. "One day I drove into the city to see a doctor, but then I forgot how I got there. After a half an hour I found my car. The keys were in it. The motor was running, and it was almost out of gas. My situation was quite serious."
Schafer said she had heard about Falun Gong years before, but never thought much about it. "After my accident I had plenty of time so I decided to give it a try," she said. "When I started practicing Falun Gong, everything changed almost immediately."
Seven weeks after her surgeries and still covered in bandages, Schafer tried out the exercises and found that it took away her chronic pain. Two days later she began to read "Zhuan Falun," straining through vision severely distorted from the accident. On the third day of reading the book she said she felt a powerful electric current flow from her fingers up to her arms. She said the experience fixed her vision, silenced her incessant, grinding tinnitus, and stopped a trickle of spinal fluid at the back of her throat that two surgeries were unable to fix.
Schafer said she also recovered from the health problems she suffered before the accident: serious digestive disorders, migraines, allergies, anxiety, and depression.
"I knew something miraculous and inexplicable was happening," she said.

Good Health a 'Side Effect'
Schafer's striking experience is one among many, according to Trey's research. Other stories in the Hearts Uplifted project include a person who previously suffered from Guillain-Barré Syndrome, and another with viral mycocarditis, both of whom recovered from their debilitating conditions after practicing Falun Gong.
According to the Chinese surveys, thousands of practitioners claimed to have cured their health problems through practicing Falun Gong; recent research comes to a similar conclusion. A study, the abstract to which was included as part of the American Society of Clinical Oncology's annual meetings, stated that 97 percent of terminal cancer patients self-reported complete symptom recovery after practicing Falun Gong. The average time for symptom recovery was 3.6 months after starting the practice. 
Still, Falun Gong isn't a guarantee for good health. A handful of Falun Gong group respondents from the Australian Survey did not see their condition improve much or at all, and one responded who identified as a practitioner reported that she still suffered from severe chronic pain. Trey speculates that these individuals may have not been reading and exercising very often, as data suggests that practitioners who engage in daily practice report a better health status.
While the hope of better health may attract many to Falun Gong initially, veteran practitioners typically see their good health more as a pleasant side effect rather than the goal of the practice.
"Once people start practicing Falun Gong and study its teachings, they realize that cultivation is not about securing better health and wellness in this lifetime," Trey writes. "They realize that better health and wellness is merely a byproduct of true cultivation."
According to Schafer, Falun Gong is primarily "a chance to become a better person."
"Once you study it you become aware for the reasons and the causes of different things in your life, you enlighten to things. Life becomes more meaningful, and you feel free and happy because you feel more in charge of your life. It's a different culture than what we are used to."
As great as she thinks Falun Gong is, Schafer also adds that it isn't for everybody. Living up to the demands of the practice can be challenging, and those who lack a strong will and determination aren't likely to follow through, even in front of compelling evidence, she said.
Four months after her accident, doctors were baffled by Schafer's recovery and asked what she had been doing. She handed them a Falun Gong flyer and offered to teach them the practice, but they all declined.  Likewise, she gave several copies of "Zhuan Falun" to friends and family, but she found that very few of them stuck with it.
"I guess that was my first reaction as well when I first heard about Falun Gong," Schafer said. "Sometimes I tell people that I had to fall on my head to understand how profound it is. But once you understand what this is about, you will never want to give it up."