The first British mother on record to give birth to 10 sons in a row was delighted to welcome a baby girl. The mom of 11 said she is "thrilled" to no longer be outnumbered.
Alexis Brett, who lives in the Scottish town of Dingwall in Ross-shire, gave birth to her first and only daughter, Cameron, on Aug. 27, 2019. "We are absolutely in love with her," Alexis, 40, told Caters News at the time. "The whole family is besotted."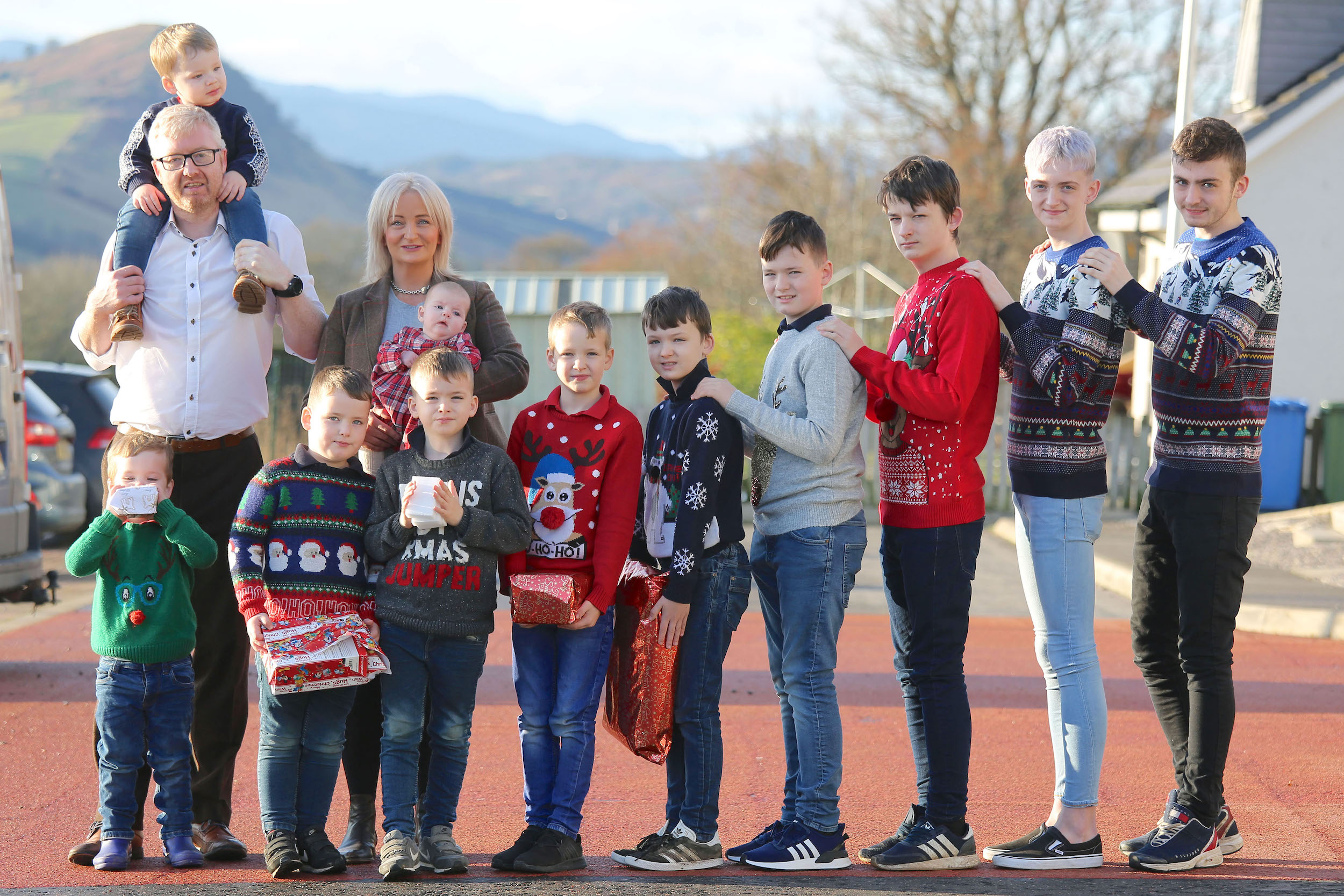 "Whenever we have brought a new baby home, the family is thrilled and wants to help," Alexis continued, "but this time the boys have been even more excited."
Alexis admitted that after giving birth to 10 boys in a row, she and her husband, David, were convinced that they would be having another boy. As such, Alexis almost avoided asking her sonographer for the unborn baby's gender.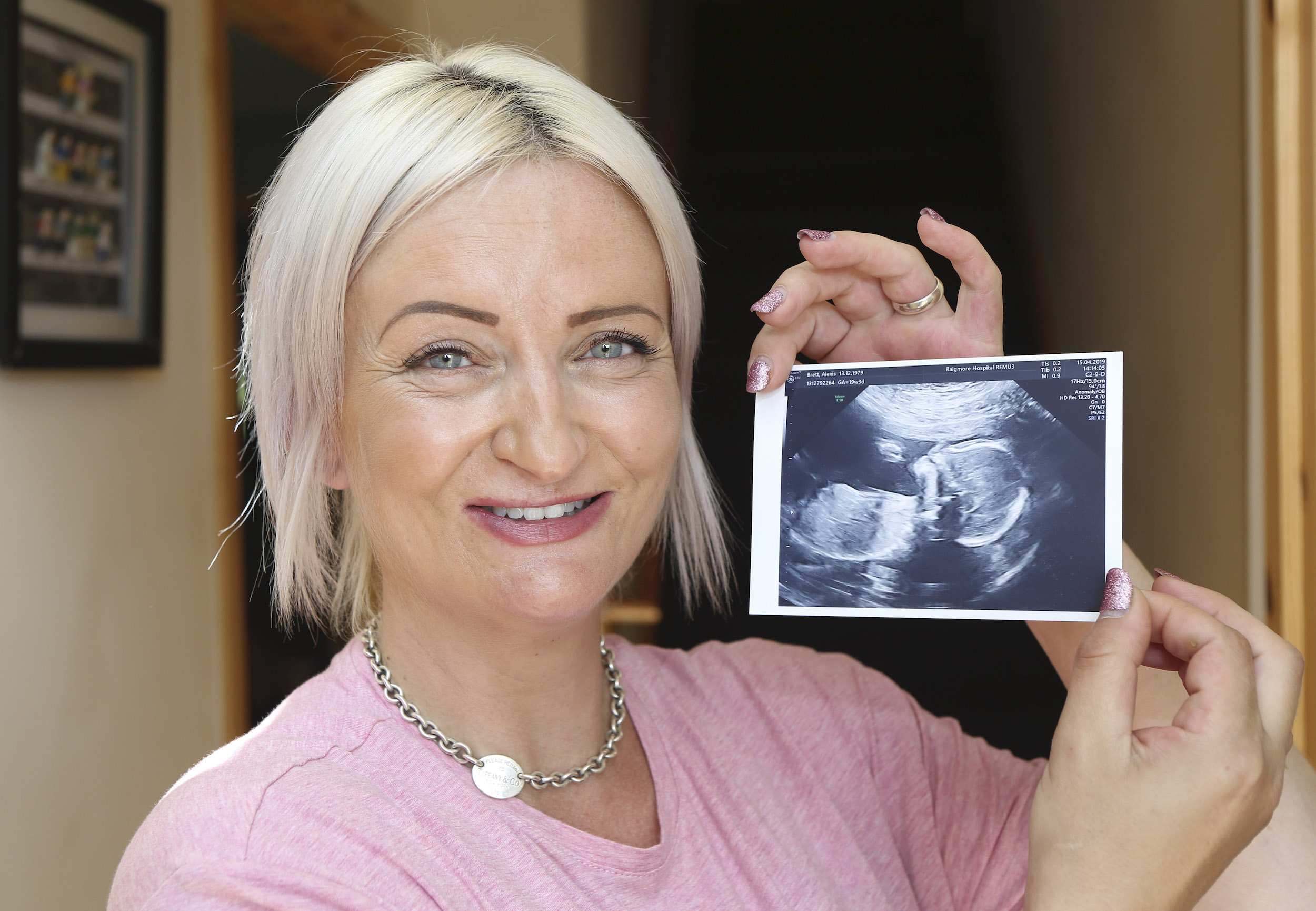 The mom, a former-nurse-turned-part-time-fitness-instructor, said that she and David were "gobsmacked" to learn that their eleventh baby was a girl. "I just didn't really think we were capable of making a girl," she said.
The couple planned a gender reveal with their sons and claimed that the boys were collectively excited after they found out that they were to have a sister for the very first time. After the birth, baby Cameron was given a crib in her parents' bedroom while the Brett brothers shared rooms in the family's detached five-bedroom home.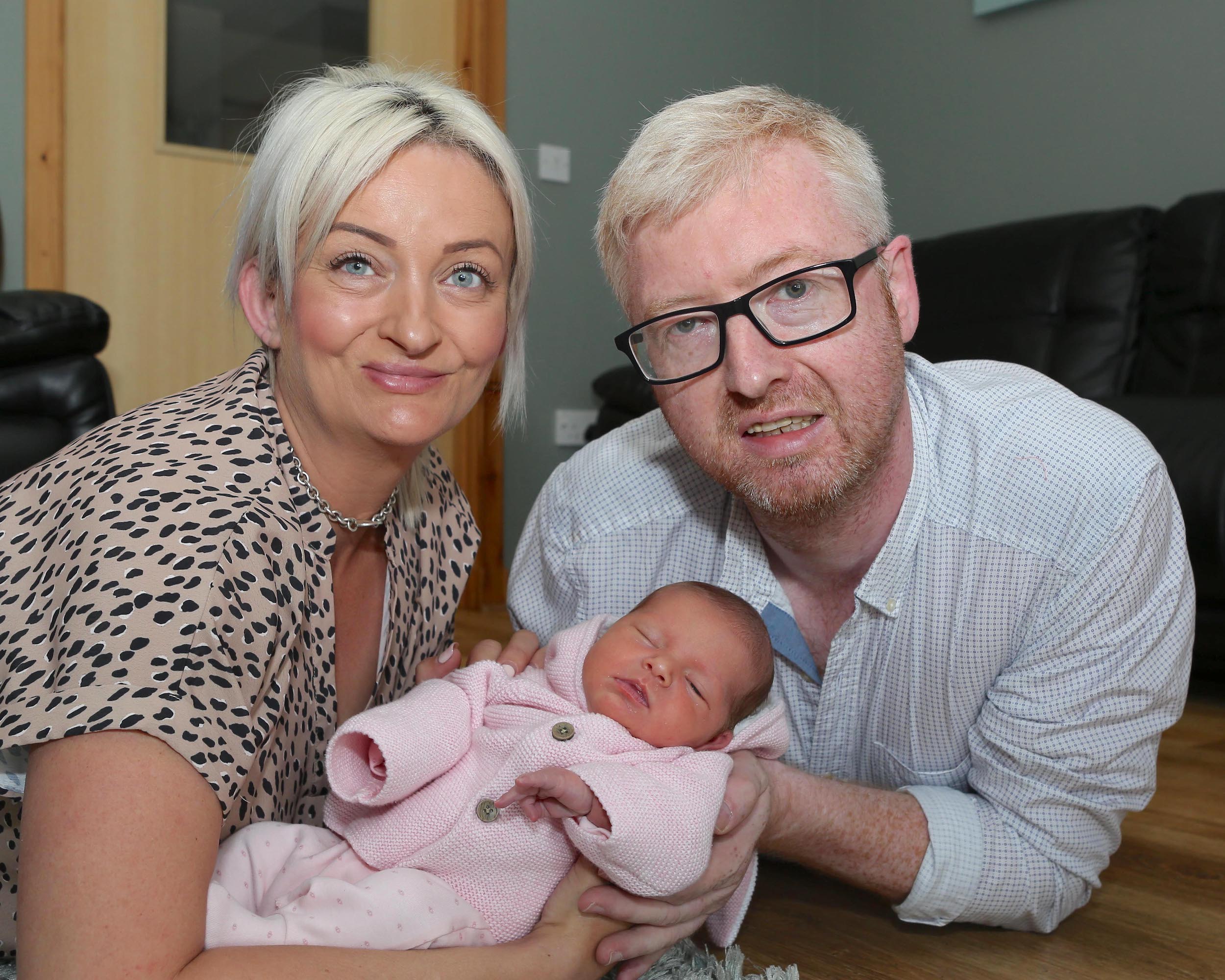 Alexis and her husband, David, a 44-year-old train driver who also suffers from early-onset Parkinson's disease, credited their sons for embracing their new roles as big brothers to their only baby sister. "They are desperate to help out … her brothers are very protective of her," Alexis said of the couple's 10 boys.
Campbell, the eldest, is the big brother to Harrison, Corey, Lachlan, Brodie, Brahn, Hunter, Mack, Blake, and Rothagaidh.
Cameron's arrival has impacted the brothers in a good way.
"She's already having a good influence on the boys," David told the Daily Mail. "They have generally been much better behaved around her, trying to keep quiet in case they wake her up. They also want to help with holding and feeding her," he added. "It's been great."
The couple, who always wondered what they would do if they have a girl, are now enjoying buying all things pink for the very first time.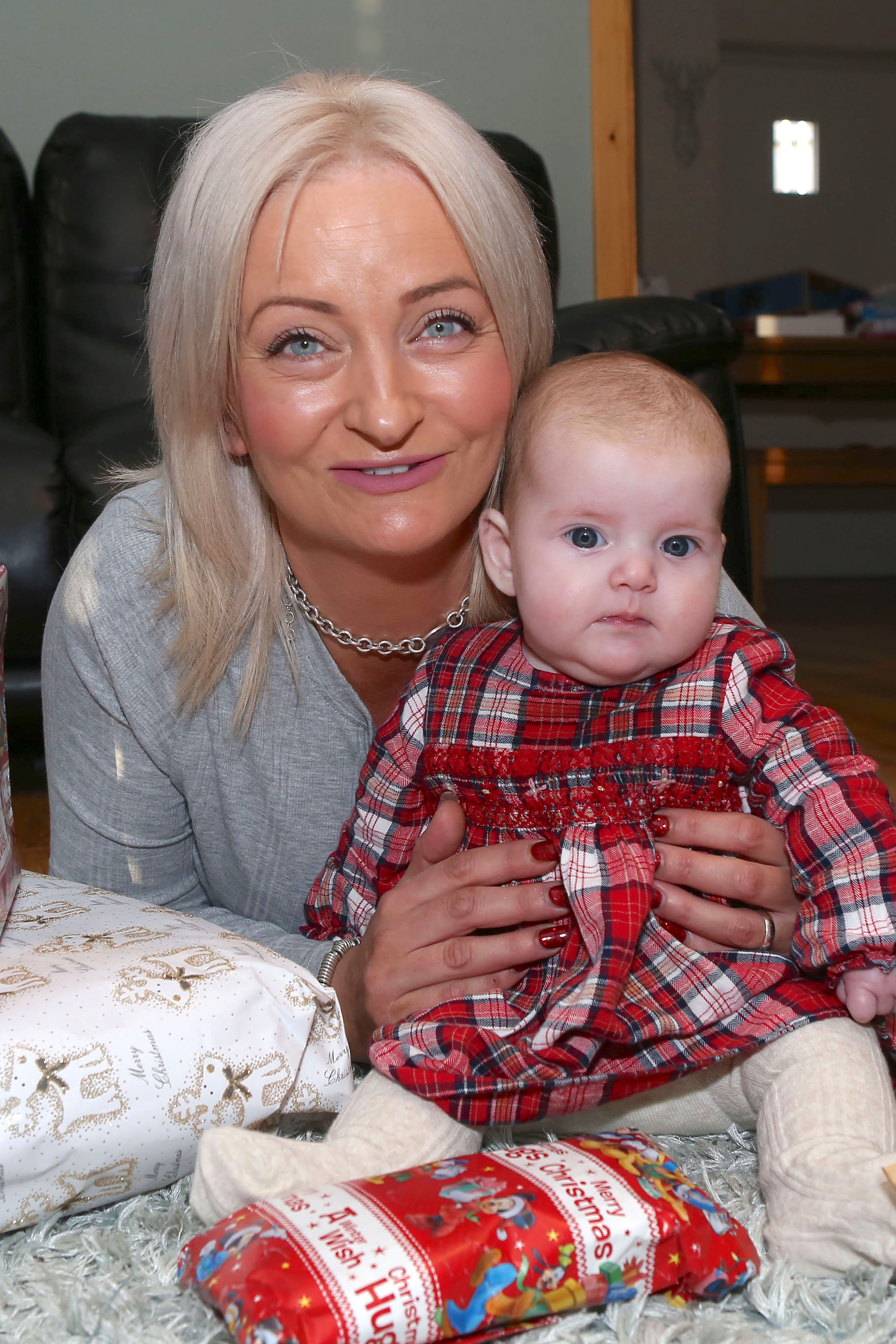 However, the Bretts revealed that it is no easy feat funding a family of 11 growing children. Collectively, the family consumes 6 pints (approx. 3 liters) of milk and two loaves of bread every single day. David completes three grocery shopping trips every week.
Alexis, who "can't stand mess," also washes laundry and vacuum cleans the floors a grand total of seven times a day.
According to The Sun, David's Parkinson's symptoms remain minor and are thus far successfully controlled by medication. David works, and Alexis voiced plans to return to work as a fitness instructor around her children's school schedules.
Alexis said that the couple often receives comments about the number of children they have, but the mom of 11 claimed that neither she nor David was bothered by what other people think. "We're well used to it," she said. "Some people think we must be on benefits, but we're not. David has a good job which means we don't even qualify for full child benefit."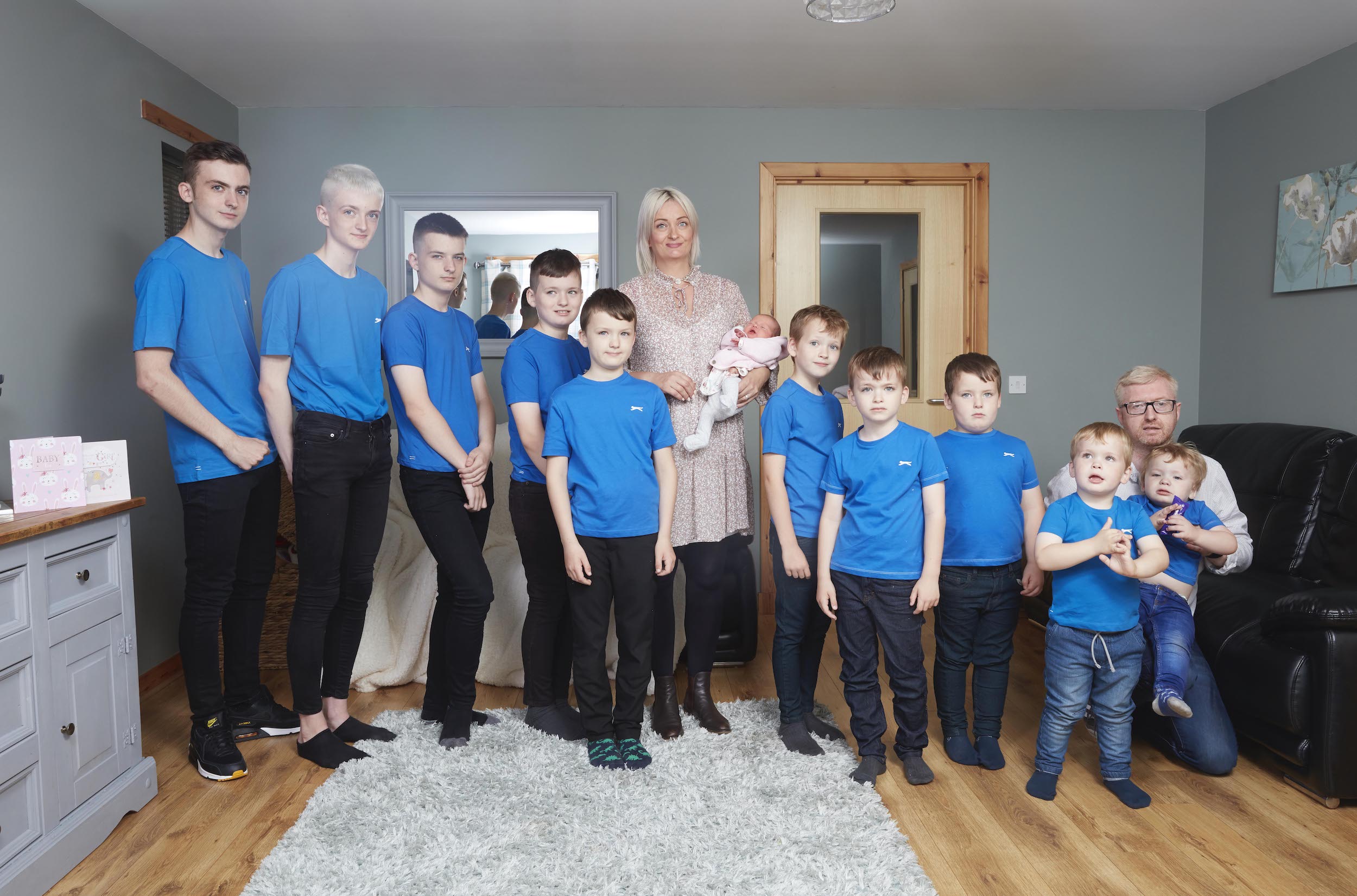 The mom of 11, who grew up as the only child, never thought she would have such a huge family but revealed that now that she does, she loves it.
"Lots of people assume we have had so many children because we have kept trying for a girl but that's absolutely not the case," Alexis told Caters News, adding, "We're definitely not having any more!"