From the archives: this story was last updated in September 2019.
There are countless firsts in any new baby's life. New sights, sounds, places, and people prove to the little one that the world is full of new sensory experiences. But this baby's first church choir experience has proven to be something worth sharing with the world.
For the baby boy in this video clip, posted in 2017, his spiritual journey started early. This baby's first visit to church was something that his mom and the gathered congregation are going to remember for a long time.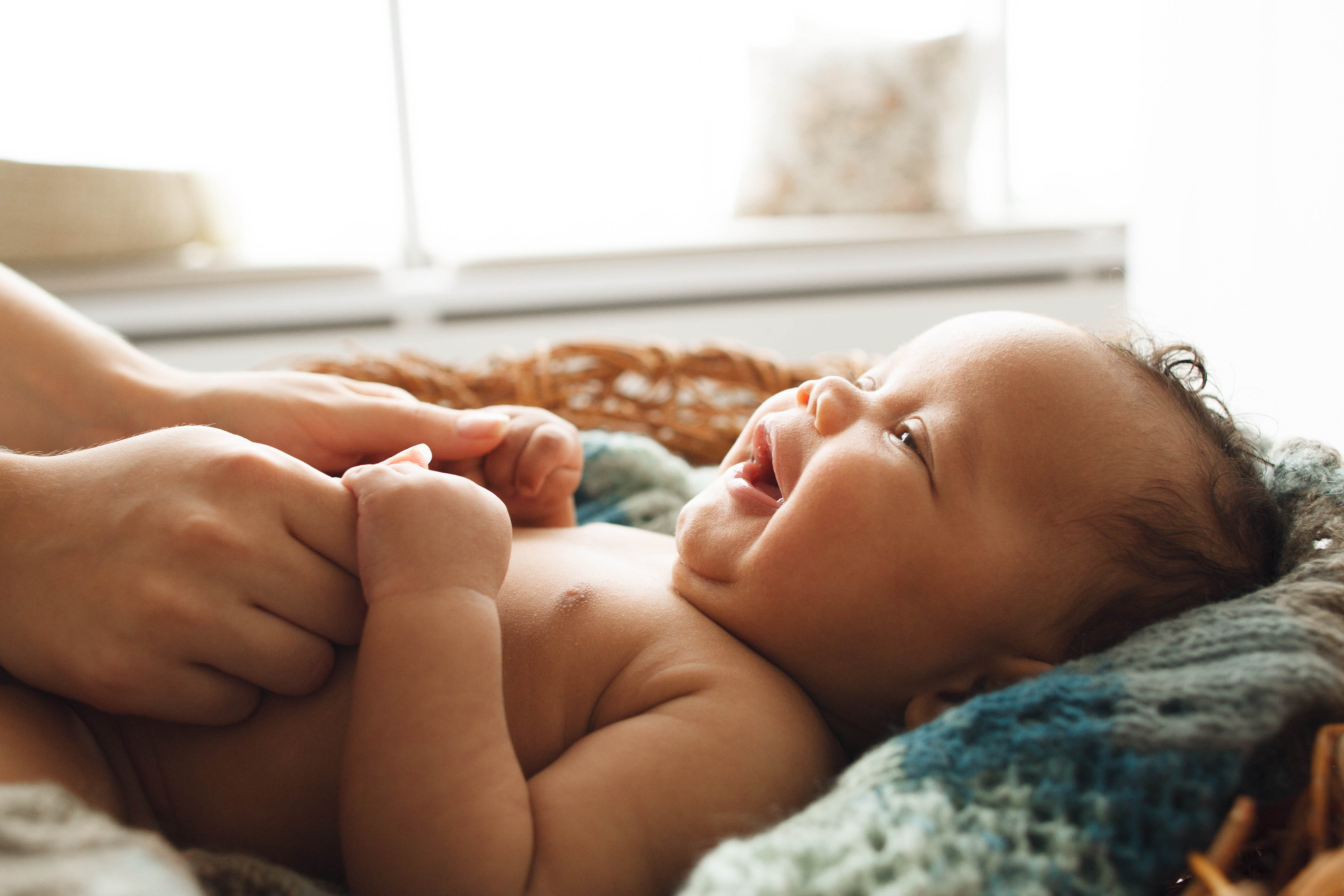 The reason? As his mom sings a hymn, the baby boy looks up at her lovingly and begins to emulate her singing. He babbles along with her, sometimes singing almost in tune, enthralled by her rich vocals and vibration and the melody of the song.
Another member of the churchgoing crowd filmed the sweet moment and shared it on YouTube; the clip has over 1 million views.
After the video was posted on YouTube, comments flooded in. "I was laughing right along with the woman recording in the background," wrote one viewer. "This warmed my heart to see, that baby is precious and was listening intently to get the notes right."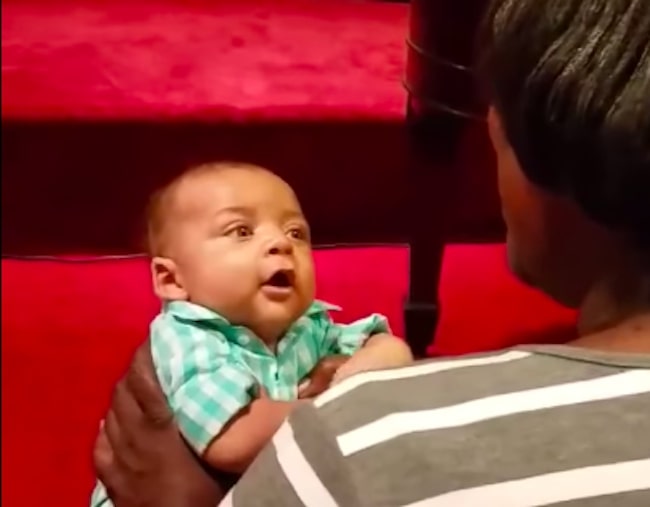 "In 17 years he will be on The Voice or maybe America's Got Talent," shared another viewer. "Thank you for posting this. I was smiling and laughing at this beautiful, precious little one."
Many viewers speculated that the baby would grow up to be a singer. Others listened closely until the very end of the clip, and there they heard something remarkable; as his mom sings the final word of the hymn, "Hallelujah," it almost sounds as though the baby sings the word right back to her: "Hallelujah!"
It's not long before the baby's mom catches on to what her son is doing. She smiles, laughs, and continues to sing, encouraging her son to copy her.
We learn by imitating others. We learn how to eat, how to dress, how to recite the Pledge of Allegiance, and how to catch the bus by watching our parents, family members, and friends; it's what helps us to grow and thrive.
And who's the first person whom babies meet, bond with, and learn from? Mom, of course.
Pediatrician Lisa Nalven believes that imitation begins at birth. She explained to Parents.com that "imitation is vital to the development of abilities, ranging from language to social skills." Babies enjoy hearing their own voices, experimenting with different sounds, and imitating people around them in order to find their own voice.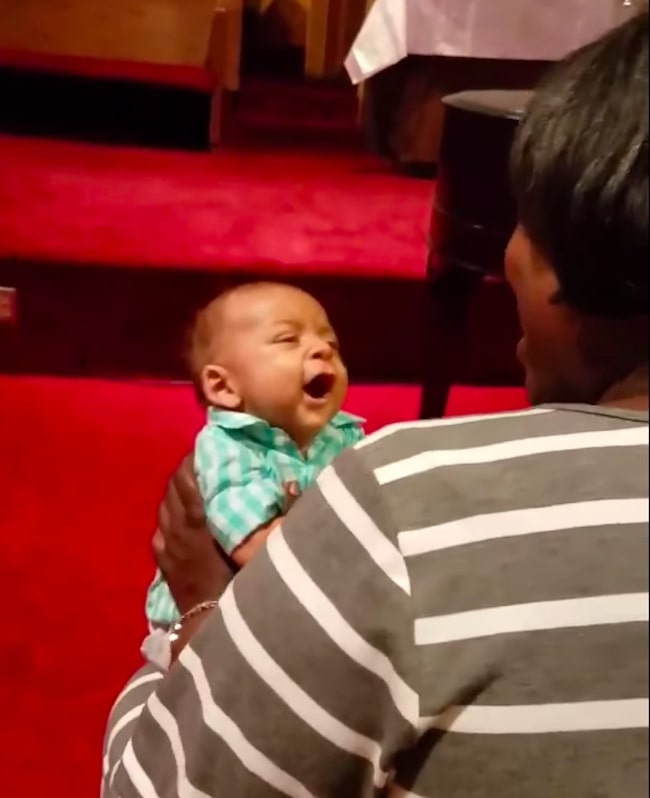 But while this little baby, captivated by his mom's voice and the resonance of the church they sit in, might be doing something that all babies do, this baby has won himself an audience. At one point, another member of the congregation even steps into view, leaning near the altar to better enjoy the baby's sweet song.
As the clip progresses, the baby boy's exclamations start to sound more confident, especially since he's getting so much encouragement from everyone around him. You'd be forgiven for thinking he knows his part.
Did this baby boy's church-singing antics impress you as much as it did the rest of the internet?