On Christmas night, a 14-year-old girl walked away from her family's Orange County home and headed toward a bridge.
When she arrived, she leaped from the 50-foot structure, shattering two back bones in an attempted suicide brought on by some inner demons she's been fighting since the start of the pandemic.
Sydney R., of Huntington Beach, is among many who've been struggling with isolation since the stay-at-home orders began amid the CCP virus pandemic. Such orders resulted in the cancellation of sports, a loss of social interactions, and increased reliance on technology. Some local psychiatrists say it has also brought about mental health challenges among children and teens.
Depression and anxiety among teens is not a new phenomenon; the National Centers for Disease Control and Prevention (CDC) says they're among the commonly diagnosed mental health disorders.
However, research shows the pandemic could be exacerbating it.
Last June, the CDC conducted a study on mental health, substance abuse, and suicidal ideation during the COVID-19 pandemic. It found that adults experienced heightened levels of adverse mental heath conditions as a result of the pandemic.
A local psychiatrist said she's seen the effects of the stay-at-home orders firsthand.
"I have had more children and teens consider whether it is worth it to continue to live," Dawn Nelson de Ramirez, president of Cornell Family Counseling and Behavioral Health and OC Kids Therapy, told The Epoch Times via email.
"These are kids who have had no history of suicidal ideation. Kids that are normally quite resilient, and they are giving up. … Suicidal fantasy is not uncommon, but for parents this can be very frightening to see their child get to this point of actually considering whether not being here would be better."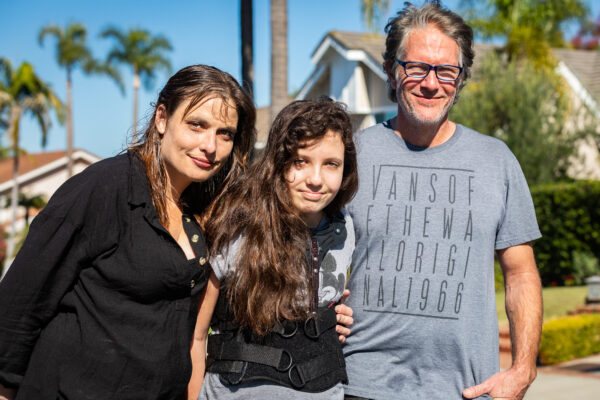 Sydney's Story
About five months before Sydney tried to end her life, her mom said she noticed the teen's mood change. She said the switch came after Sydney transferred to online learning and began spending several hours per day on the computer.
"She had this blank stare in her eyes and I knew something was wrong. She had told me that she was not wanting to live anymore," Jill Stabler told The Epoch Times.
Stabler said she knew her daughter was having a hard time with depression, and heard her daughter say she didn't want to live anymore. She made an appointment for her to see a therapist the Monday after the incident.
"On Christmas Day, she was barely talking at all and had this blank look on her face, which I knew something was wrong," Stabler said.
That morning, as Sydney's sisters rushed to open presents, she remained asleep in her room, where her mom joined her to open presents.
"I had Christmas alone in the room with her, and I gave her an outfit. She loved it," Stabler said. "She asked her dad to cut her bangs to go with her new outfit."
Later that night, while her parents were sleeping, Sydney told her little sister that she was going to get candy from the store. She took out her money, but didn't take it.
Her little sister noticed she had not returned for a long time, and found the money was still there. Concerned, she woke up the eldest sister, who is 18, to tell her Sydney was missing.
Sydney's sisters went out driving, and saw police and ambulance vehicles parked near a 50-foot bridge, not far from their home.
Their sisters approached the scene to find that Sydney had fallen backward off the bridge into shallow rocky water in an attempt to take her own life.
"She came millimeters away from being a paraplegic," Stabler said. "She broke her back horribly."
Recognition and Coping Strategies
Depression and anxiety can present themselves in children in a variety of ways, said Nelson de Ramirez.
"Some kids will go inward and shut down while others become angry and lash out. Parents should look for children experiencing a loss of interest in things that normally give them joy. Changes in eating patterns, sleeping more, low energy, isolation, behavioral changes, unsubstantiated fears, fears about the future etc.," Nelson de Ramirez said.
She said routine and structure are tools that can help children decompress from the stressors they face. School, hanging out with friends, sports, etc., are all natural coping activities.
She's encouraging parents to ask their kids how they're doing, what they need, and to give them space to express themselves.
"Kids want to be heard and validated for how they feel. Not every moment needs to be a teaching moment," she said. "Instead of telling them how they should feel or how they should think about a situation, ask them if there is a different way they can think about it or what they could do that would make them feel better."
Clinical psychologist Dr. Robert Puff, founder of Happinesspodcast.org said parents can notice signs that their children are suffering from depression by poor school performance, playing a lot of video games and withdrawing, fighting with their parents, a lessened appetite, and oversleeping.
Puff said children will mirror emotions their parents display. If the parents are expressing fear and anxiety about the virus, then the children could reflect that.
He recommends limiting our exposure to fears about the CCP virus, and instead filling ourselves with positive engagements, such as hikes or bike rides.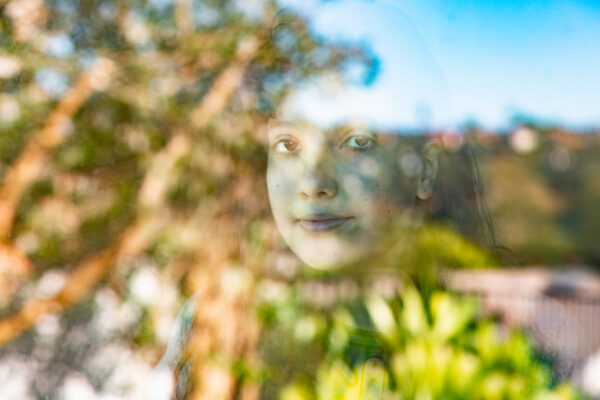 Mysterious Stranger
After Sydney jumped from the bridge, a nearby homeless fisherman heard her land. The man approached the teen and held her back upright in the water.
"He was super calm and didn't even ask her what she was doing in the water," Stabler said.
The man called for an ambulance and stayed by Sydney's side until she was taken to a hospital.
X-rays revealed that she broke her lower back in two different spots. She underwent two five-hour surgeries and a double fusion.
Sydney is recovering at home. Doctors say she will be able to walk normally again after multiple physical therapy sessions.
Now she wants to find the man who helped save her, to thank him and offer him a reward. She's been unable to do so.
"I know he's homeless, and we would like to pay it forward by helping him."
A Call for Change
Nelson de Ramirez said the stay-at-home orders and distance learning has created a feeling of isolation and loneliness. She has seen about a 200 percent increase in the number of clients since the pandemic began.
"I think we need to be more mindful of the impact these sweeping policies have on children, teens and adults," she said. "I understand from a public health point of view but from a mental health point of view it feels like little consideration was given to the impact this would have on people.
"We cannot expect people to abruptly change their lives in such a significant and impactful way and not expect to see some fallout."
Puff likewise said the government is paying more attention to the physical component of the pandemic, to the neglect of the mental health considerations.
"The government has been really negligent when it comes to addressing the psychological impact of what's happening from all the choices being made right now," he said.
As for Sidney's mother, she knows the outcome could have been much worse.
"Sydney has a special purpose on this Earth just like everybody does," Stabler said. "I want parents to explain to their kids that this new way of living due to COVID is temporary and things will improve. They need to know that they have a long, purposeful life ahead of them."
A GoFundMe page was created to help cover Sydney's medical expenses.