MINNEAPOLIS—"A very moving experience," John Joachin said after watching Shen Yun Performing Arts at the Orpheum Theatre in Minnesota.
Shen Yun is traveling across the United States, bringing audiences a unique opportunity to see 5,000 years of authentic Chinese dance, music, and storytelling. The company's mission is to revive traditional Chinese culture presenting it as it was in "China before communism."
"It's a wonderful experience," Joachin said, the director of human resources for a non-profit legal aid organization. "And the costumes are amazing and the dancers are just wonderful.
"[The performer's] skills are … almost unbelievable—the way they move and tumble and dance and jump and [practically] fly through the air … They were amazing to watch," he said.
Chinese classical dance is one of the most athletic and expressive art forms in the world. Shen Yun's dancers also portray China's ethnic and folk dances.
You could feel the emotion coming through from what they do and you really get into the story.
Joachin felt that the performers transmitted something very personal.
"You could feel the emotion coming through from what they do and you really get into the story. It was very easy to follow the storylines of all of the dances," he said.
Shen Yun's dancers depict the stories of China's extensive history, its unique cultures, and philosophies. Its themes are based around moral, spiritual, and ethical tenets that have their roots in the schools of Buddhist and Taoist thought, as well as the teachings of the sage Confucius.
Joachin was amazed by the diversity of movement and stories that were portrayed. "They covered such a broad scope … The quality was absolute! It was wonderful. I can't remember a performance here in America that I've seen as close to that," he said.
"It gave me peace. It gave me serenity. It gave me a deeper appreciation for life and culture," he added. "It's something I won't forget. It was a unique experience that I'll remember for a very long time."
Joachin remarked he was particularly touched by the heavenly scenes.
"I feel them very deeply inside. It's very spiritual. You realize you're just a small part of something greater, much bigger."
Joachin was also impressed by the performance of Shen Yun's soprano and the message she imparted to the audience.
"[Human beings are] divine, we come from Heaven. She was wonderful," he said.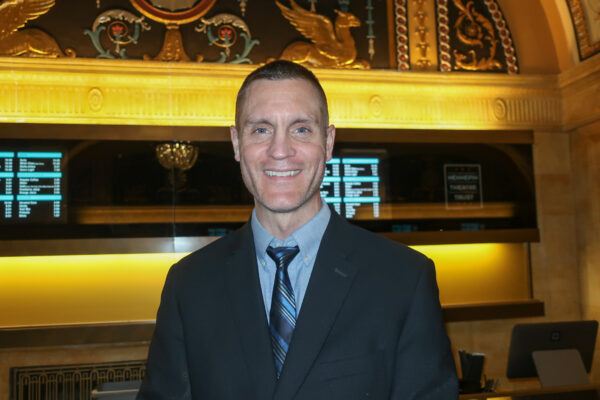 Holland Atkinson, who was also present in the audience, said he was impressed by the way Shen Yun was preserving China's traditional culture.
"It gave me a lot of insight into … ancient Chinese tradition. [It's] not something we're used to seeing, so I can see why they've really spent a lot of time trying to recover … cultural aspects—I think it's really important to preserve it," he said.
"What I appreciate about [Shen Yun] is the fact that they actually took a lot of time to try to ensure that they weren't just looking at a real modern aspect of their art form, but going all the way back … looking at a lot of different regions and ethnicities inside of China. I think it's really important that they embrace China as a whole," he said.
Reporting by Sherry Dong and Diane Cordemans.
The Epoch Times considers Shen Yun Performing Arts the significant cultural event of our time. We have proudly covered audience reactions since Shen Yun's inception in 2006.