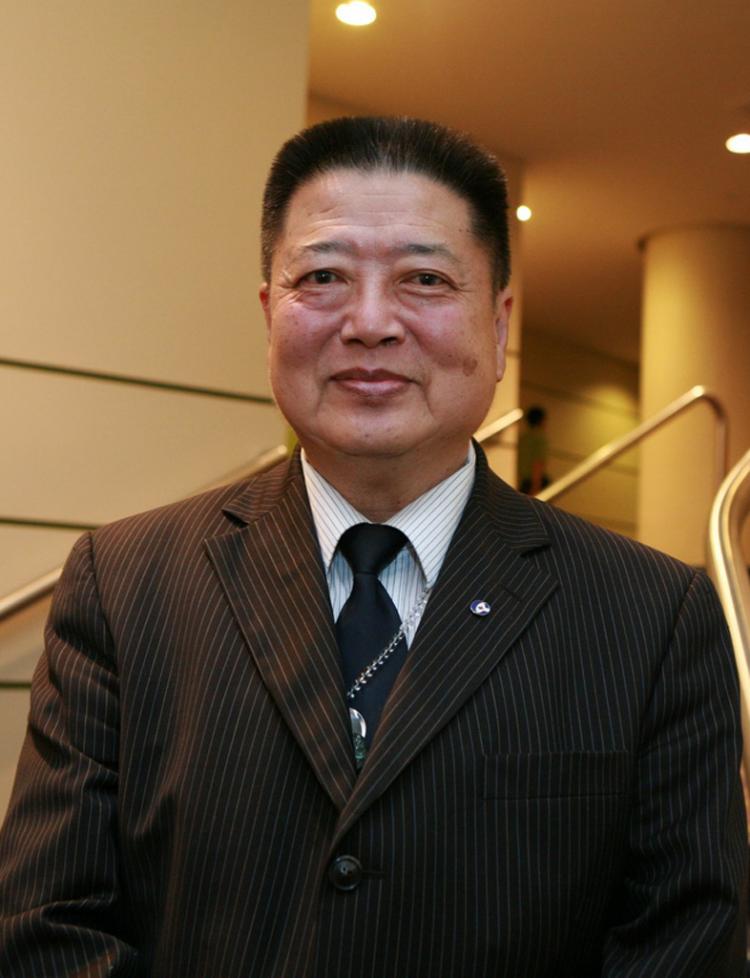 A Toronto-based Chinese community leader and long-time supporter of art and traditional Chinese culture saw the Mid-Autumn Spectacular again this year and said: "Every year I feel it is great!"  
Steven Ang, Chairman of the Chinese Community Centre of Greater Toronto Area, saw the show on Sept. 25 and claimed, "Divine Performing Arts has performed in so many different countries and has left foreign and Chinese audiences with a very deep impression."
Mr. Ang felt the director of the show chose a very appropriate theme for the show. "The story lines and its background are all composed of popular folk stories."  He added, "For example, the Lady of the Moon and Loyalty of Yue Fei are all wonderful stories which have been passed on for thousands of years. I hope this kind of performance can be seen every year. It is truly spectacular!"
Mr. Ang could not choose his favourite among the performances. He felt every dance was elegant, each with their own uniqueness to fit the story being told. He found it difficult to say one was better than the another.
"I am over 70 years old this year," Mr. Ang continued. "I have watched a quite number of shows including those I saw when I was young—for example, the performances which have ballet performers holding guns to dance—the model operas and folk dance 'Yangge', etc. I felt those are not true traditional culture. What I watched today is the authentic, true traditional cultural performance."
The "model operas" and "Yangge," Mr. Ang is referring to were the only operas and ballets that were permitted during the Cultural Revolution in China (1966-1976). Their content was communist or revolutionary in subject matter and tone.
"I am Chinese. During the performance, Africans and Caucasians were sitting beside me and they all admired the show. They were surprised to see the tenor. They thought that since Asians are short, they were unable  to sing out in such a powerful voice.
"One African told me that Africans are born to enjoy singing," Mr. Ang said. "When he saw the singers in this performance, he thought they were as good as those famous mainstream western singers."
Mr. Ang felt proud of being Chinese when hearing these compliments for the Mid-Autumn Spectacular.
"I hope to watch Divine Performing Arts every year," he concluded. "I will never get tired of watching them!"
The Mid-Autumn Festival is one of China's most ancient and cherished holidays. The Spectacular expresses Chinese classical dance and showcases authentic traditional Chinese culture. Through background scenery, costumes, and choreography, the Spectacular expresses truthfulness, compassion, and pure beauty. China's history comes to life in this gorgeous performance that is entertaining, inspiring, and uplifting. The content of all programs is presented in both Chinese and English. For more info, visit DivineShows.com/Toronto