Italy produces many great wines, but three are considered the "King B's." Barolo, Barbaresco, and Brunello di Montalcino are recognized throughout the global wine market for their world-class quality and unique heritage. 
What sets these wines apart, and why are they so treasured by connoisseurs?
Barolo, Barbaresco, and Brunello di Montalcino are all intense, complex red wines uniquely tied to their regions. They were among the first wines to be awarded DOCG (Denominazione di Origine Controllata e Garantita) status, the highest designation of quality under Italian wine law, in 1980. Under their respective DOCGs, these wines may only be made in their designated region, using single-variety, indigenous grapes, and following strict aging requirements.
Distinct Terroir and Tradition
Each of these wines impart a strong sense of place, or terroir, something many wine drinkers appreciate and seek out. They all exhibit a powerful combination of high acid, alcohol, and tannin, but deliver different tasting experiences on the palate.
Barolo and Barbaresco are produced in the Langhe Hills of Piemonte in northern Italy, around the town of Alba, an area also known for hazelnuts and white truffles. Both wines are made from 100 percent Nebbiolo, a complex and tannic grape variety.
Piemonte, being close to the Maritime Alps, has a cooler climate where Nebbiolo thrives. A longer growing season allows for more time to ripen the fruit. The hilly vineyards are frequently shrouded in a misty haze; in fact, Nebbiolo's name is derived from nebbia, the Italian word for fog.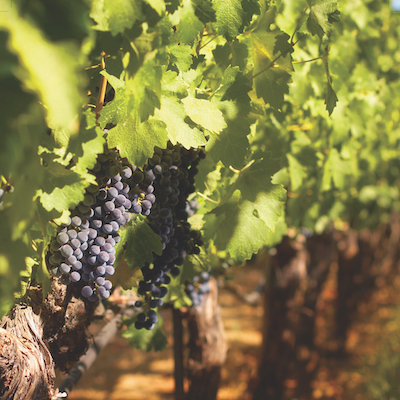 These Nebbiolo wines start out powerful on the palate, but evolve into subtler, soft textures as they mature. 
"Nebbiolo's intense fruit comes in like a wrecking ball, and evolves into earthy flavors of tar, black tea, and orange peel," said Master Sommelier Kathy Morgan, director of wine education at Southern Glazer's Wine and Spirits in New York City. "As the wine opens, it softens to deliver more lush fruits and softer cherry and cranberry notes."
Popular local dishes that complement these wines include risotto al Barolo and brasato al Barolo, beef marinated in Barolo wine and braised with herbs.
Brunello di Montalcino, meanwhile, is produced around the Tuscan hill town of Montalcino, which is dominated at its highest point by a fortress. The climate is Mediterranean: sunny and mild with cooling breezes from the Apennines to the east.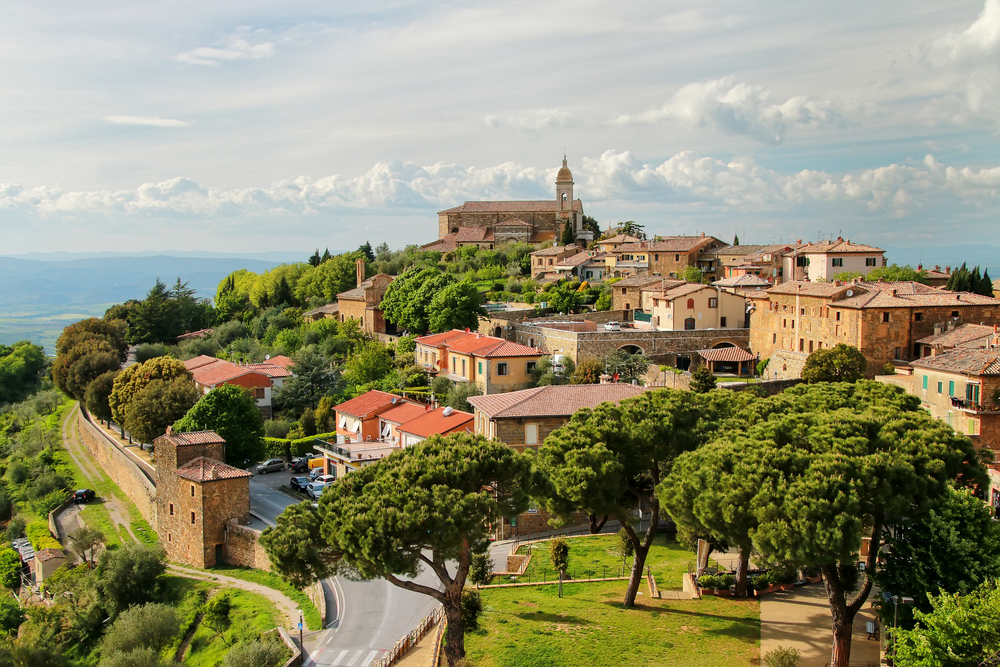 Brunello is made with 100 percent Sangiovese, a variety that delivers intense ripe dark cherry notes and silky, lingering flavors on the palate. 
While similar to Nebbiolo in structure, "Sangiovese has a much easier, more cushioned opening," Morgan explained, "starting with plush bright cherry and sour cherry fruits that ease into stony and herbal notes, with tomato leaf and violets. The darker elements are underneath." 
These wines complement the hearty meat dishes of the region, such as cinghiale (wild boar) and bistecca alla Fiorentina (Tuscan steak).
Built to Last
These wines, being higher in tannins, are meant for long aging and cellaring. 
Barolo DOCG must be aged at least three years, of which 18 months must be in wood barrels. Wines labeled Barolo Riserva must be cellared for at least five years from the date of harvest.
Barbaresco DOCG must be aged a minimum of two years, of which nine months must be in wood barrels. Barbaresco Riserva must be cellared for at least four years from the date of harvest. 
Finally, Brunello di Montalcino DOCG must be aged a minimum of two years in wood barrels, plus at least four months in the bottle, and must be cellared for at least five years from the date of harvest. Brunello Riserva requires an additional year.
Most bottles of Barolo, Barbaresco, and Brunello di Montalcino can be opened after 12 years, but many sommeliers recommend a sweet spot of 20 years. Barolo in particular has even longer aging potential, without the effect of oxidation common with some older vintages. 
"I remember tasting both a 1958 and 1978 Barolo vintage that were stunning," Morgan recalled. "Producers really made wine built to last back then!"
For anyone trying these wines for the first time, Morgan suggests Barolo and Barbaresco for people who enjoy drinking wines from Burgundy, Northern Rhône, and Rioja, and Brunello di Montalcino for Cabernet Sauvignon drinkers.
Accessible, Affordable Alternatives
Depending on the vintage and producer, a bottle of one of the King B's can cost upwards of $100, and much higher at retail. However, there are younger, more accessible options to enjoy, delivering excellent quality for around $40 a bottle, or even less.
In Piemonte, Nebbiolo d'Alba DOC, also made with 100 percent Nebbiolo, offers similar characteristics as its more well-known neighbors, but the aging requirement is only one year. Roero DOCG, Gattinara DOCG, and Nebbiolo Langhe are all predominantly made with Nebbiolo, but allow smaller percentages of other grape varieties.
Rosso di Montalcino, often referred to as "baby Brunello," provides a fresh, fruity, easy-drinking alternative to Brunello. Also made from 100 percent Sangiovese, Rosso di Montalcino may be released one year after bottling. 
Producers and Bottles to Try
Here are a few well-known producers of each style. Prices are suggested retail and may vary by region and retailer.
Barolo
Vietti: This estate has been making Barolo cru wines in some of the region's best vineyards for four generations. Try Vietti Rocche di Castiglione Barolo DOCG 2015, $200. 


Michele Chiarlo: A family-run estate producing exceptional single-vineyard wines. Try Michele Chiarlo Cerequio Barolo DOCG 2015, $105.
Barbaresco
Gaja: Angelo Gaja has been called "the king of Barbaresco," recognized for creating a more modern style prized by collectors and sommeliers. The winery is now run by fifth-generation family member Gaia Gaja. Try Gaja Barbaresco DOCG 2015, $225.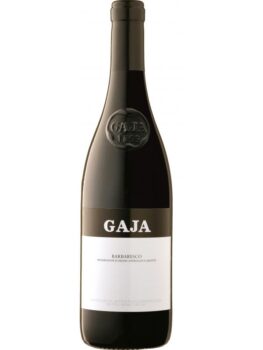 Pio Cesare: A family-run producer in both Barolo and Barbaresco for more than 135 years. Try Pio Cesare Barbaresco DOCG 2015, $83.
Nebbiolo d'Alba DOC
Bruno Giacosa: Another leading producer in Piemonte. Try Bruno Giacosa Nebbiolo d'Alba 2016, $35.
Brunello di Montalcino
Most Brunello producers also make Rosso di Montalcino. Each year the Consorzio del Vino Brunello di Montalcino rates its new vintage. The following wines are all five-star vintages, the highest rating. 
Donatella Cinelli Colombini: An entirely woman-run estate with top-rated wines. Owner Donatella Cinella Colombini is recognized throughout Italy for her efforts to build Italian wine tourism and women producers. Try Donatella Cinelli Colombini Casato Prime Donne Brunello di Montalcino DOCG 2015 (rated 95 points by wine critic Robert Parker), $86 or Donatella Cinelli Colombini Rosso di Montalcino 2015, $32.


La Fiorita Estate: Owner Natalie Oliveros produces a softer style of Brunello di Montalcino. Try La Fiorita Brunello di Montalcino DOCG 2012, $55 or La Fiorita Rosso di Montalcino 2018, $34.
Melanie Young writes about wine, food, travel, and health. She co-hosts the weekly national radio show "The Connected Table LIVE!" and hosts "Fearless Fabulous You!" both on iHeart.com. Twitter@connectedtable