Mad. Sq. Eats Opens
May 4, 2013 2:23 am Last Updated: July 18, 2015 5:20 pm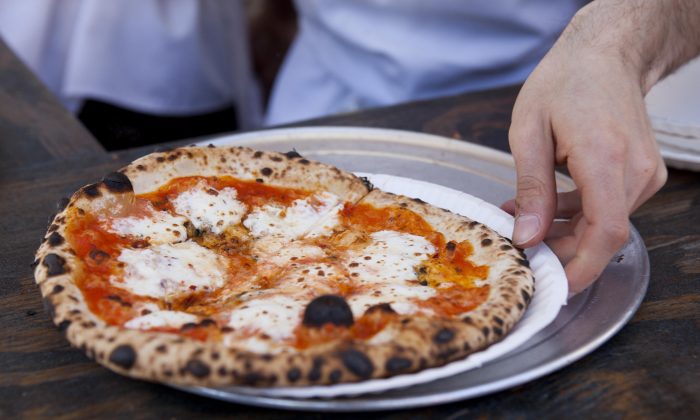 NEW YORK—On opening day at Mad. Sq. Eats, the lines were long, but those with the time and patience to wait were rewarded.
The outdoor pop-up food market, just west of Madison Square Park in Manhattan's Flatiron district, is a foodie destination and offers a curated blend of experimental and old favorites.
Long lines formed around Roberta's Pizza (which had a wood-fired oven on-site), Calexico, and Mexicue.
This year, there are also several new vendors: Eleni's New York, Sunday Gravy NYC, Third Rail Coffee, Mason Jar NYC, Seoul Lee Korean Bar B Cue, Dreamscoops Ice Cream, Mrs. Dorsey's Kitchen, and Mmm Enfes.
Mad. Sq. Eats runs daily through Friday, May 31, from 11 a.m. to 9 p.m.