BOSTON—Chinese dissident Yang Jianli has been busy the past few weeks; so much so, that he missed a concert in Washington he had been looking forward to, and flew to Boston on a free afternoon to catch the famous ensemble.
"I flew in from Washington, DC especially to see Shen Yun Symphony Orchestra, this is my first time hearing the orchestra though I've seen Shen Yun," said Yang, who flew in just in time for the evening concert on Oct. 25, and said he would be flying out in the morning.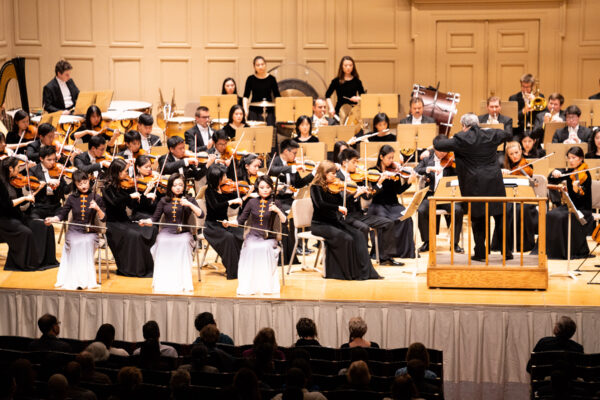 "The quality is so impressive, and a lot of the original pieces have Chinese cultural meaning behind them," Yang said.
Yang was a democracy activist during the 1989 clashes in Tiananmen Square and later came to the United States where he earned two doctorates and now is a global voice for transitioning communist China to a democracy.
"See, when the Chinese Communist Party took over the nation, they did tremendous damage to China's traditional culture," he said. "At the same time, they damaged people's ability to feel, aspire to, and seek out beauty. "
"But here, I feel that beauty," Yang said.
Yang felt inspired by seeing what Shen Yun was able to do through art. He felt he was seeing a renewal of beauty, a new kind of beauty that was at the same time a revival of traditional culture.
Yang said it was important to get rid of the hideous and vulgar things the CCP foisted onto the people, but it was just as important to replace it with something good, namely beauty and compassion. He found all of that in Shen Yun's art, including the music he heard in concert.
"You can hear truth, beauty, and goodness in the music, very clearly," he said.
With reporting by NTD Television.