MIDDLETOWN, N.Y.—Despite being one of possibly only a few hundred artists in the world carrying on an ancient art in its pure form—and at a world-class level—award-winning Shen Yun Performing Arts principal dancer Jay Huang is unexpectedly humble.
The classical Chinese dance he specializes in is an art form built on foundations 5,000 years old, intertwined with the semi-divine culture of ancient China itself. Famously athletic and strikingly expressive, the art has seen a sort of renaissance in recent years.  Schools like Fei Tian Academy of the Arts and Fei Tian College, where Huang trained, are now restoring the full repertoire of styles and movements through a structured methodology. 
In 2016, Huang won first place in the adult male division of New Tang Dynasty Television's International Classical Chinese Dance Competition, after receiving an honorable mention in the same competition in 2014.
Huang admits he started dancing only because his brother is a dancer—he wasn't prepared for how much work it would take, at least not initially.
Early on, in the middle of some particularly difficult stretching—the first step to attaining that impossible flexibility these dancers seem to be born with—he thought of giving up. 
Huang had been working every day to improve his flexibility, but despite the work he was putting in, he didn't feel like he was seeing the improvement he wanted. He felt like quitting. 
But later, at a recital of his peers, he was inspired and made a decision to commit himself to his goals. Somehow, along the way, he'd likened the process of mastering dance to that of the journey of life. 
"Frankly, it's like learning to be a human being," he said. One can't just give up entirely because of a difficult or unpleasant moment. Life requires asking bigger questions and perhaps one's values.
The flawless flips and soaring leaps may seem effortless when Huang performs onstage, but they are only made possible through deep dedication and perseverance. 
"[Dancing] has changed … how I view the world and my circumstances," he said. "Just because I make a decision lightly doesn't necessarily mean I'll give up lightly. You learn how to contend with difficulties."
Learning From History—the Root of Classical Chinese Dance

Everything Huang does, as a performer and as an interpreter of this grand culture, hinges on a deep understanding of historical context, he said.
Huang, in addition to taking history and culture classes, also spends his free time reading up on ancient literature and legends, like those of the "Romance of the Three Kingdoms," and getting a feel for China's myths and folklore as well. 
"Without that context, how are any of these heroes we portray different from those of any other culture?" he said. "You have to understand their background, how they lived, what their personalities were like—every movement and gesture has character, and should reflect their time and place."
In the style, or rhythm, of movement as taught by Shen Yun, an apparently simple step is far from it. There's a reason the body moves in one direction before the arms do, or that the hips lead the leg movements, he said. Thousands of years of understanding back up these different technical instructions, in a way that is difficult to articulate but immediately clear when seen in action.
"Classical Chinese dance is really about content," Huang said. One of his favorite things about the art form is its sheer depth. "It externalizes a person's inner world. … This aspect really allows us to bring alive these characters of the past."
Huang says the age-old stories told through dance have helped him to shape his own character. Often, he said, there will be a character who must make a choice between good and evil. Sometimes these stories hit home, causing Huang to reflect on his own choices, such as whether there is a right or wrong choice in what he is doing.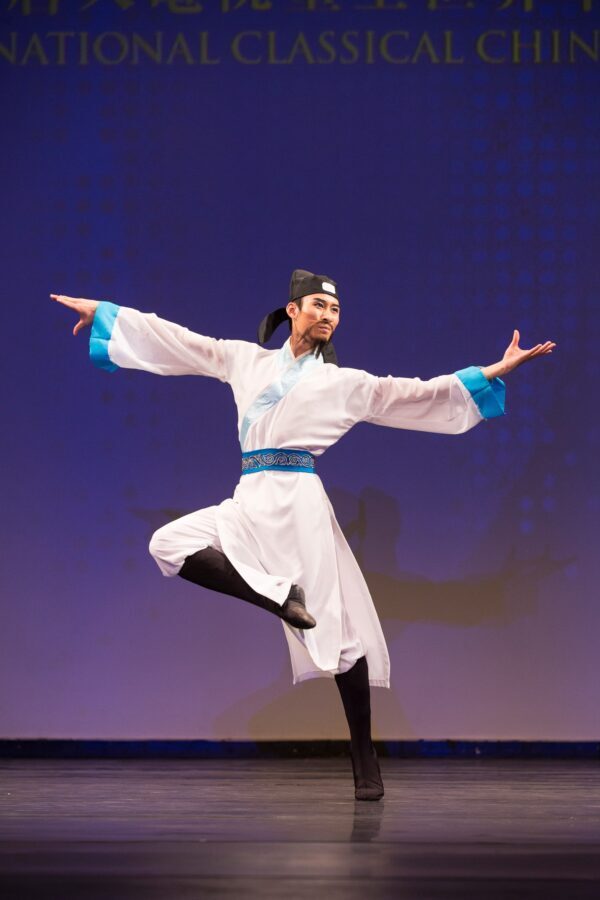 A day-to-day example, Huang said, is when he is rehearsing by himself and might have the thought to take the easy way out. "Then I have to think, 'Is this [extra effort] really something that's good for me? Which choice reflects my values, and will have a good outcome?'" he said.
Cultivating character is important, he said, because a dancer's own character is on display when he or she performs, even when playing someone else.
"Are you the sort of person who minds the details? Are you a straightforward sort of communicator, or indirect, maybe a bit snide?" he said. "Your personality will come through when you dance."
Wisdom Through Tradition—Shen Yun Reviving the Ancient Culture
Shen Yun, a New York-based performing arts company, was formed in 2006 with a mission to revive traditional Chinese culture through music and dance. This is something that is, again, easier to show than to explain, Huang said. 
There's a moment on stage, at the very end of each performance, when the curtain lifts and Huang can feel whether the audience is moved or inspired. It's always gratifying. 
"We're not just reviving Chinese culture specifically, but really tradition in general," Huang said. "Tradition is something that's lost to people today. But I hope that through our performances, people can get in touch with that part of themselves again … [to] experience the beauty of culture and find, beyond the beauty, a link to tradition."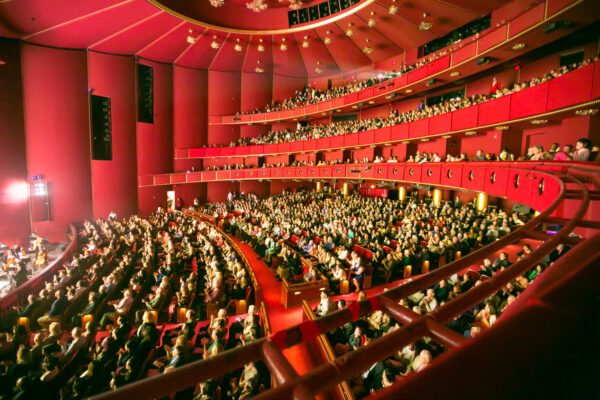 That way lies a wealth of virtues, values, and clear ways to treat others—things fundamental to being a human being, Huang said.
The wisdom of traditional culture, expressed through dance, "gets at the heart of what it means to be human," he said, optimistic in his hope that people will be inspired to discover these fundamental truths.