LONDON—Audiences around the world are touched by the beauty of Shen Yun.
Chris Sandham, former director of the global drinks company Diageo, was impressed by the whole production.
"It's wonderful, very original, it's very different to most of the things we see in the UK," said Sandham, who watched Shen Yun at the Eventim Apollo in London on April 28.
"It moves you very much," he said.
Shen Yun transports the audience through China's different eras, with classical Chinese dance, a live orchestra, an animated backdrop, and dazzling costumes.
Passed down over the millennia, classical Chinese dance is one of the most expressive art forms in the world.
"I'm probably most impressed with the physicality of the dancing. The dancing is incredible and the sets and the costumes, it's altogether very special," Sandham said.
He also said the live orchestra, which blends Eastern and Western instruments is "outstanding."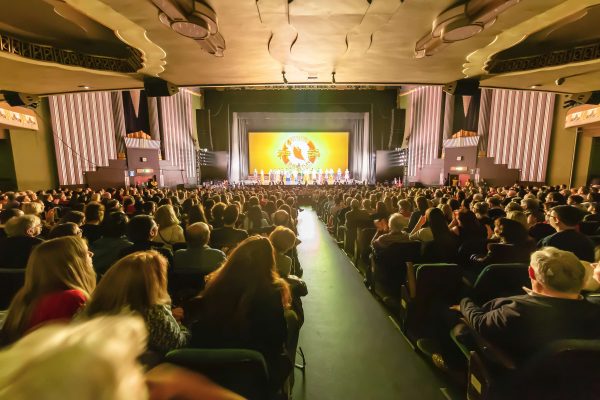 Established in 2006 by a group of Chinese artists in New York, Shen Yun's mission is to revive China's authentic culture, which was almost lost under communist rule.
Shen Yun celebrates Chinese culture, but it is not allowed to perform in China, where the communist regime has treated traditional culture as a threat to its power.
"It's obviously very controversial in terms of talking about the past and so on, but at the same time it projects China in a very positive note," said Sandham.
He said it's very important to keep traditions alive in the modern age.
According to the program book, Shen Yun artists draw inspiration from the spiritual discipline Falun Dafa and strive to live by the principles of truth, compassion, and tolerance.
He said he could see these values come through in the performance.
"It's just amazing, absolutely amazing," he said.
With reporting by Mary Mann and Jane Gray.
The Epoch Times considers Shen Yun Performing Arts the significant cultural event of our time and has covered audience reactions since the company's inception in 2006.
London, Europe
Shen Yun New York Company