R | 1h 48min | Biography, Drama | 20 December 2019 (USA)
Roger Ailes was a fixture of American politics for decades. The #MeToo movie "Bombshell" is the more-or-less true story of his getting the boot from Fox News, the conservative media empire, precipitated by two real-life characters: former Fox news correspondent Megyn Kelly (Charlize Theron)

and former "Fox & Friends" host Gretchen Carlson (Nicole Kidman).

There's a third, composite, fictitious woman, Kayla Pospisil (Margot Robbie), who was so dead set on climbing the ladder at Fox that she allows herself (as most of the attractive women at Fox had) to be molested by Ailes.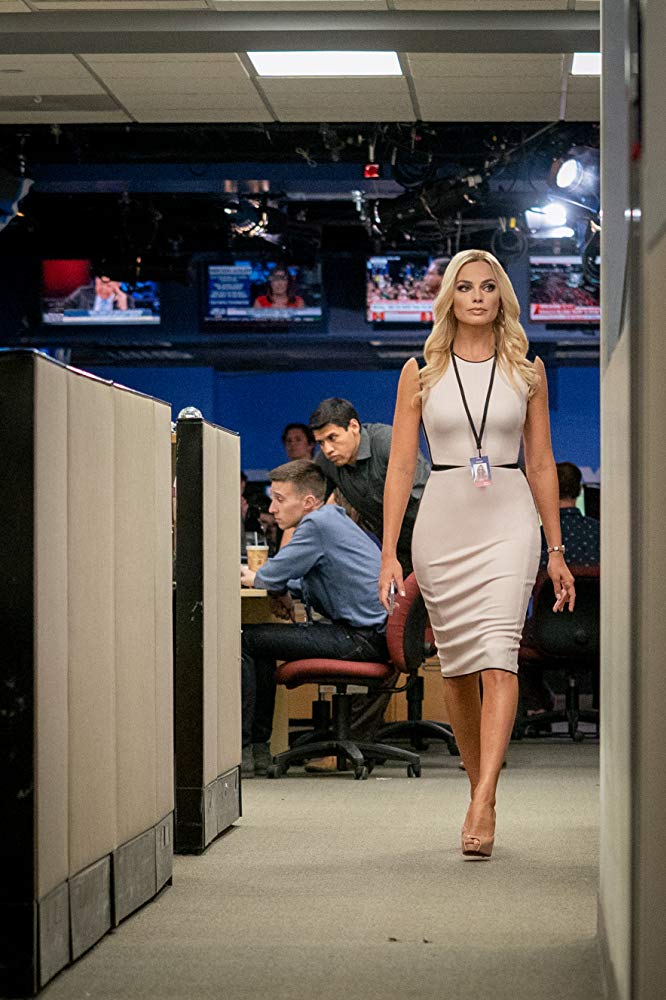 "Bombshell" should have been great. These stories need telling in the worst way, and in this case most of the badness of "Bombshell" can be attributed to a breezy, issues-lite, cheap-feeling script by Charles Randolph.
I don't usually find myself saying this, but the screenplay should probably have been written by a woman. It lacks the requisite gravitas for such subject matter, and therefore has much in common with "The Laundromat" in terms of a too-superficial, jokey treatment of a serious topic.
The skirt-hiking in Kayla's "interview," requested by Ailes for his viewing pleasure, is stomach-turning ("It's a visual medium Kayla"). Her subsequent admission to her friend Jess Carr (the always excellent Kate McKinnon) of further, grosser actions with Ailes, is the film's only attempt at portraying the soul havoc that this sort of casting-couch activity can wreak on its victims. It's a good start because Margot Robbie is a fine actress, but this aspect of Ailes's abuse of power is glossed over too lightly.

Wait a minute—victims? Didn't she have a choice to do disgusting things or not to do them? That's as true as it is meaningless. New York and Los Angeles are rampant with pretty little girls getting off buses from far-flung locations in America, trying to escape sexual abuse at home but not having a lot of options, and thus leaping from the frying pan into the fire via the casting couch.
A-Listers in a C-Movie
"Bombshell" is sadly pretty much only about the presence of a first-rate cast. Kate McKinnon is endlessly dynamic; this woman just needs a half-decent star vehicle, and she'll skyrocket out of "Saturday Night Live" and rule Hollywood for years to come. Here, she plays a liberal Democrat working deep in the closet regarding that identity, at Fox News.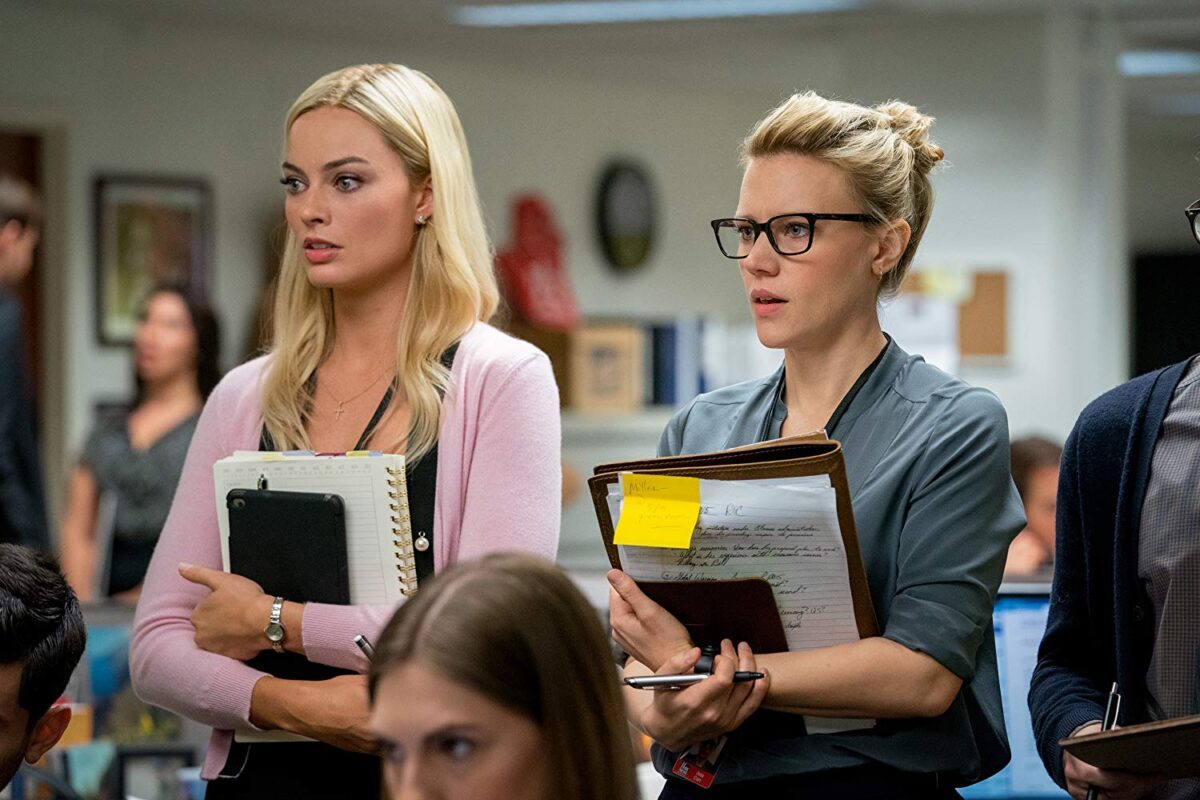 Charlize Theron, who is South African, nails Kelly's voice to the point of channeling, and Oscar-winner Kidman is no stranger to playing TV newscasters since her turn as a weatherwoman in 1995's "To Die For." And John Lithgow, here in a fat-suit, is, of course, always eminently watchable.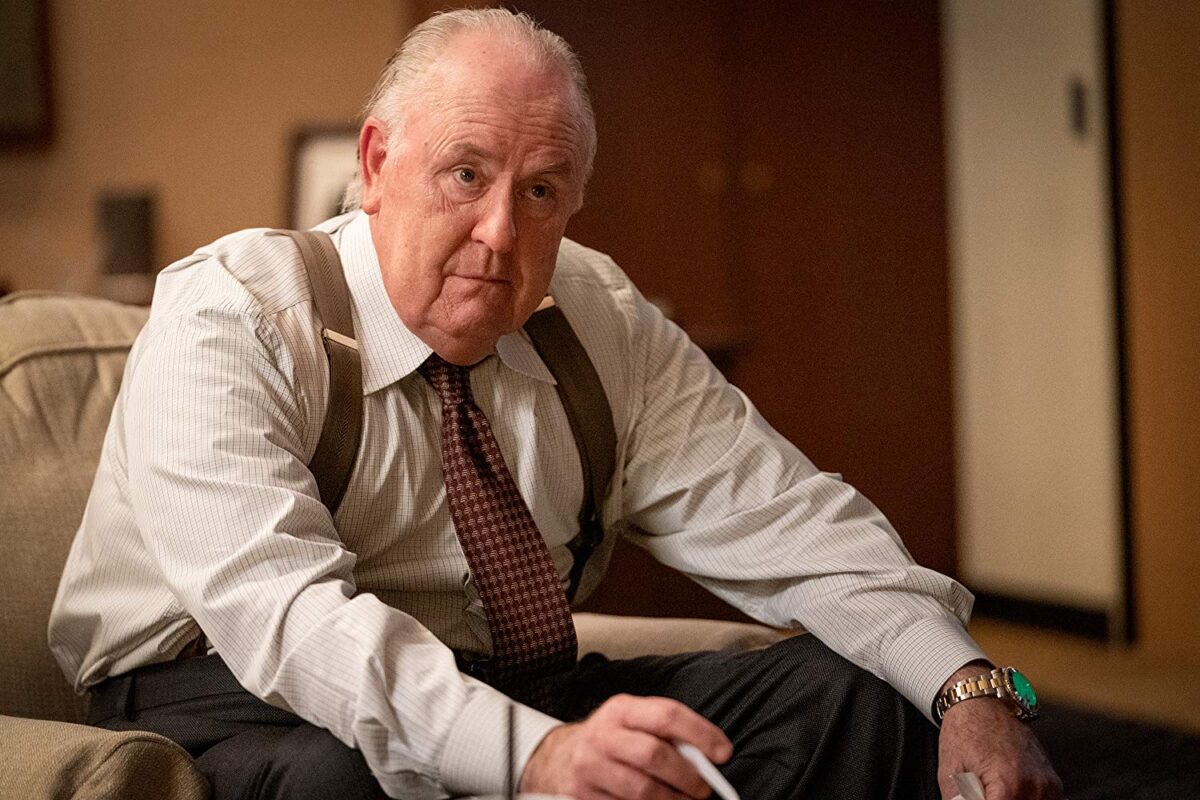 What It Should Have Been
"Bombshell" has quite the title; one expects to be bombed with something substantial. Perhaps it's due to the fact that this is the third treatment of this topic recently: There was a late-2018 documentary, "Divide and Conquer: The Story of Roger Ailes," as well as the Showtime miniseries "The Loudest Voice," with Russell Crowe as Ailes.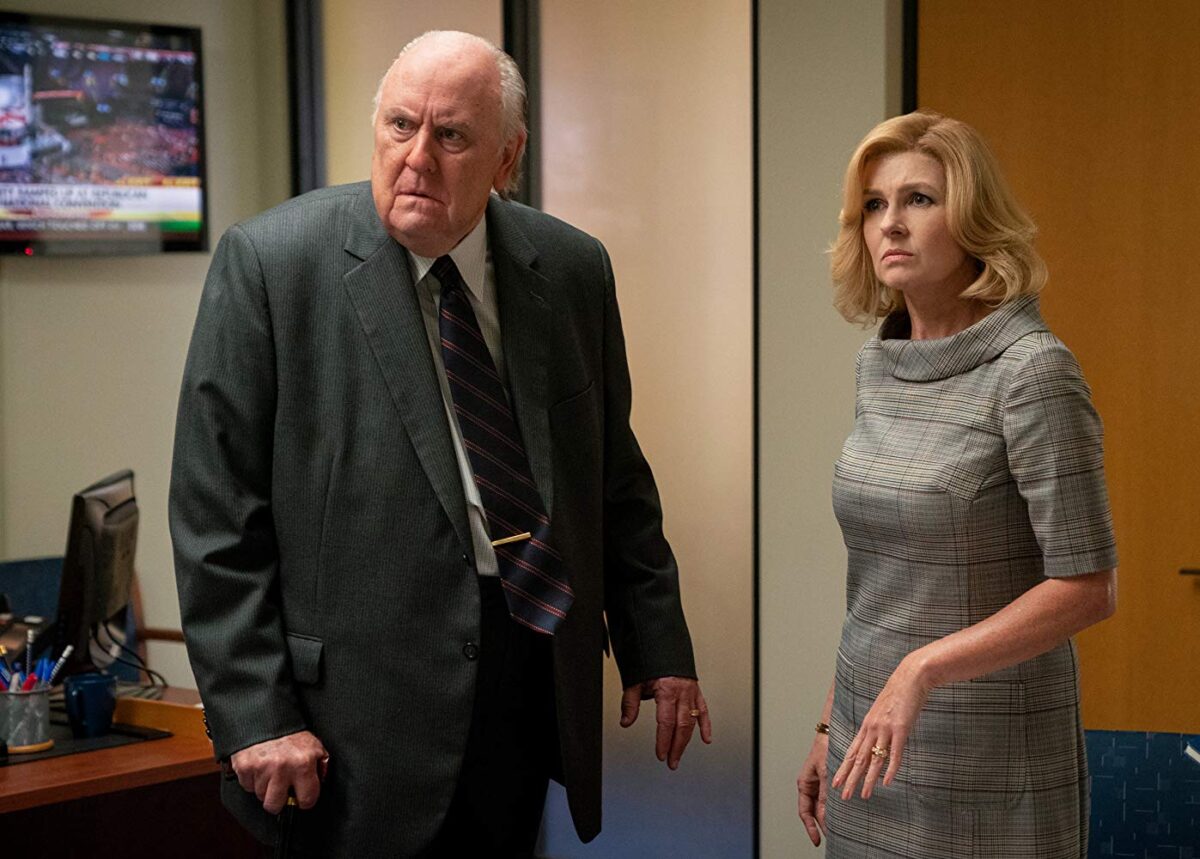 "Bombshell" might have been more impactful if it had been the first film about the behind-the-scenes casting-couch culture of Ailes. Maybe it would have been even more powerful had the story been tied to that of Ailes's colleague, and also fired host, Bill O'Reilly for the same reasons.
Perhaps, it was because the more substantial treatment had already been rendered that director Jay Roach opted for more of a slick, superficial telling. Which also smacks of cash-cow motivations.
It basically makes up a story about a fictitious investigation Megyn conducts to see if any other Fox News female staff members will step up and corroborate Gretchen's accusations of sexual harassment. Megyn only steps up herself after she figures out that Roger Ailes is still sexually abusing women 10 years after it happened to her.

It would have been more exciting to watch the true story of Gretchen Carlson going up against the man responsible for George Bush Sr.'s infamous racism-reeking Willie Horton campaign ads, and who magically conjured up an election win for Richard Nixon.

Carlson managed to secret a smartphone right under Ailes's security team's collective noses, and recorded him, dead to rights, owning up to his rampant casting-couch trapline. That's more-compelling storytelling.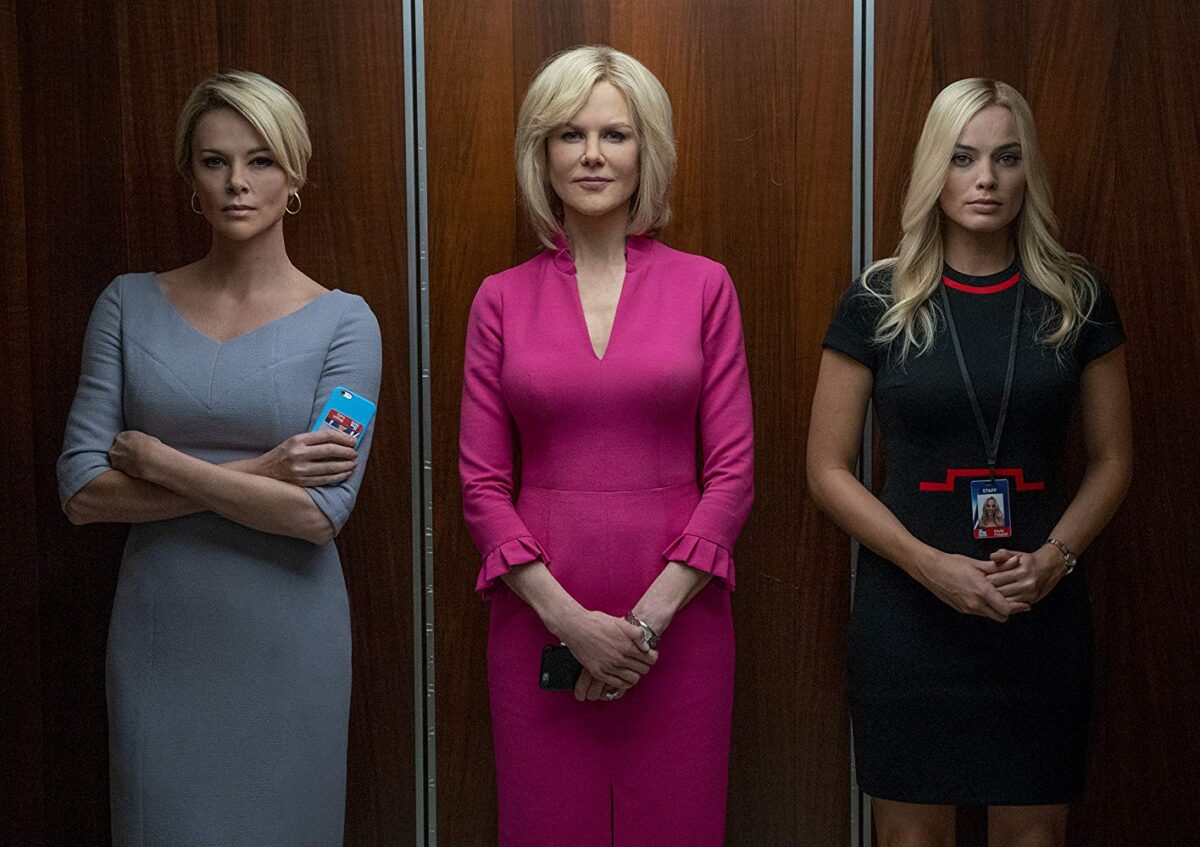 'Bombshell'
Director: Jay Roach
Starring: Charlize Theron, Nicole Kidman, Margot Robbie, John Lithgow, Kate McKinnon, Connie Britton, Malcolm McDowell, Allison Janney
Rating: R
Running time: 1 hour, 48 minutes
Release Date: Dec. 20
Rated: 2.5 stars out of 5