NEW YORK—Doug and Paula Raetz flew from California to New York in order to give Doug's mother a unique birthday present: to see Shen Yun Performing Arts as a family.
It was the first such performance for Doug, CEO of a capital management company in San Francisco.
"You understand thousands of years of culture through dance," Doug said.
And that is exactly Shen Yun's goal.
The New York-based company was formed by a group of artists with the wish to revive the nearly-lost traditional Chinese culture through music and dance, and share that with the world.
Thirteen years and thousands of performances later, they've succeeded. Year after year, performances are sold-out around the globe, as they were opening night at Lincoln Center.
"We came to New York to see it for the first time," Paula said.
"It's a wonderful, fabulous show," Paula said. "The beauty is unbelievable. The dance form, the interaction between the men and the female dancers, everything is just beautiful."
Watching the performers on stage, she had to wonder how many people there really were, because the energy radiating from the performance was just palpable.
"It's amazing because the energy in the show is amazing," she said. "The energy is amazing, absolutely. … From the orchestra to the dancers—very, very beautiful."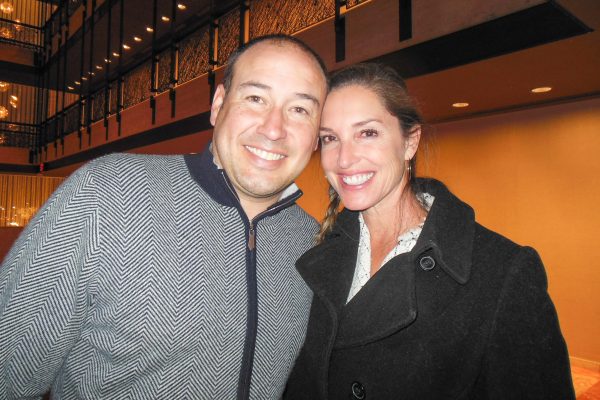 Doug said Shen Yun was a beautiful way to be exposed to a new culture.
"The show was just a complete education to the culture, to the history of China," he said. "The dance and the beauty, to be able to share that with my parents on her [my mother's] birthday was just an amazing experience."
With reporting by Sherry Dong and Catherine Yang.
The Epoch Times considers Shen Yun Performing Arts the significant cultural event of our time and has covered audience reactions since the company's inception in 2006."