TAOYUAN, Taiwan—With banners unfurled, balloons in the letters of 'Shen Yun,' and chants of "I love Shen Yun" and "Shen Yun wonderful" echoing, about 100 fans gave a rousing welcome to the visiting Shen Yun Performing Arts at the Taoyuan International Airport, at around 5 a.m. on Feb. 20.
"It happens that today is a holiday, and I just find the Shen Yun performance amazing year after year. So I decided to come here to welcome them," said Lisa Wu, an accountant and one of the fans welcoming Shen Yun.
Ms. Wu explained that she first saw Shen Yun in 2007, and this year she had already brought about a dozen tickets to take friends and family to see the performance at National Dr. Sun Yat-sen Memorial Hall, in Taipei—the first stop of Shen Yun's seven-city tour in Taiwan.
Shen Yun Performing Arts, a New York-based dance and music company, had just completed its tour of Australia and New Zealand with stops in eight cities. This year marks the 12th year in a row that Shen Yun has visited Taiwan, and as a result, the company enjoys a strong fan base in the island country.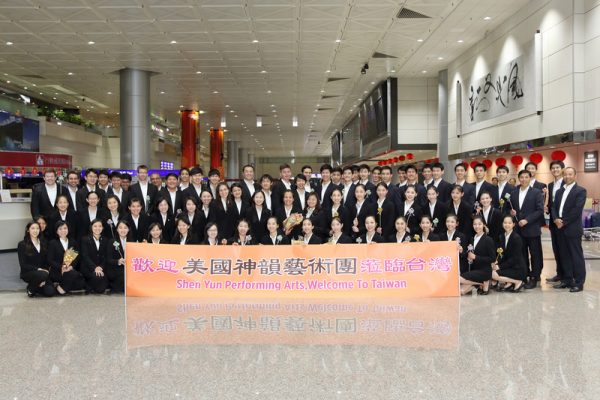 Again excited to see the all new programs this year, Ms. Wu said, "I still remember the first time I saw it. The performance by tenor Guan Guimin struck a chord deep inside me, about the meaning of life."
"So now every year I especially look forward to the singing performance, whether it is by the baritone, tenor, and soprano," said Ms. Wu, who said that the dancing, of course, also touched her greatly.
Classical Chinese Dance
In addition to the virtuoso soloists that sing bel canto operatic style, classical Chinese dance is at the heart of Shen Yun performance—a dance style that goes back thousands of years ago in ancient imperial palaces and folk traditions.
And it is through this ancient dance form that ancient Chinese legends and traditional Chinese culture come alive on the stage.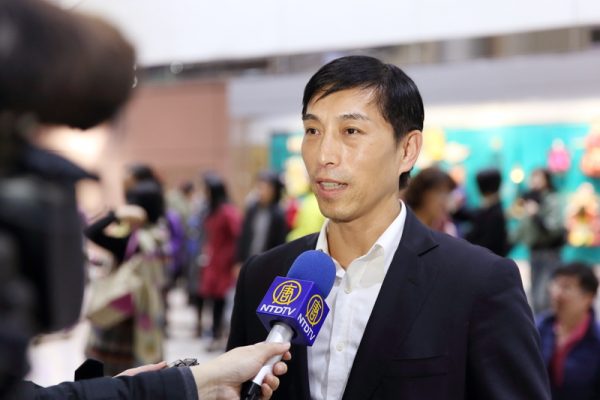 "It feels like home when coming back here to Taiwan," said Chen Yungchia, a choreographer with the company. One reason why Chen felt so much at home in Taiwan was that much of the traditional Chinese culture still found in Taiwan—a culture that Shen Yun has taken on its mission to revive—has been lost in modern-day China.
"Shen Yun, besides showcasing traditional Chinese culture, also brings forth universal values. So people of all ethnicity can understand and appreciate the performance," added Mr. Chen.
Chen Jialing, a principal dancer who was born in Yunlin, a county in Western Taiwan, joined Shen Yun in 2007. Through her long professional dancing career at Shen Yun, Ms. Chen said that the feedback from the audience had changed slowly
"I have come to realize that many audience members have now come to appreciate Shen Yun as a spiritual feast and not just an artistic feast," said Ms. Chen. As for the many audience members from China who have traveled to Taiwan to see Shen Yun, Ms. Chen would like to express her gratitude.
"Even though Shen Yun currently cannot perform in China. But we believe we will be able to go there soon," said Ms. Chen.
Unique Orchestra
Shen Yun's huge success in Taiwan is evident in its upcoming tight schedule—it will travel to 7 cities for a total of 34 performances in a little over a month. Shen Yun's unique music—the blend of Chinese traditional instruments and a Western orchestra—has also resonated deeply with people in Taiwan.
"We all have great urgency in our heart, as we all share with people in Taiwan this beautiful performance," said Chen Ying, a flautist with Shen Yun. She added that, besides the unique symphony orchestra, the company's digital backdrop and costumes, have also had great appeal to the audience.
The company's success, according to Cheng Ying, is the result of how the company brings forth "traditional beliefs" and "positive values" on the stage."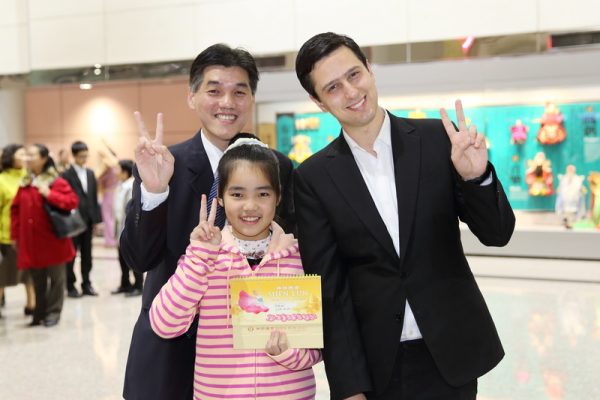 "Taiwanese people are passionate. And Taiwan is like a treasure island. I am very happy to be here," said Ben Freed [Tang Yi], an emcee for Shen Yun.
"This year we have the story of the Monkey King and other touching stories. But I guess people have to go to see the performance themselves to find out," added Mr. Freed.
After Shen Yun's tour in Taiwan, the company will travel to South Korea, with stops at Ulsan, Gwangju and Busan, before stopping at Japan for the final leg of its 2018 Asian tour.
Reporting by NTD Television and Frank Fang
New York-based Shen Yun Symphony Orchestra comprises musicians from the five Shen Yun Performing Arts touring companies.
The Epoch Times considers Shen Yun Performing Arts the significant cultural event of our time and has covered audience reactions since the company's inception in 2006.