Entrepreneur: Shen Yun 'like you're on a cloud'
April 16, 2013 11:28 pm Last Updated: December 23, 2013 10:15 pm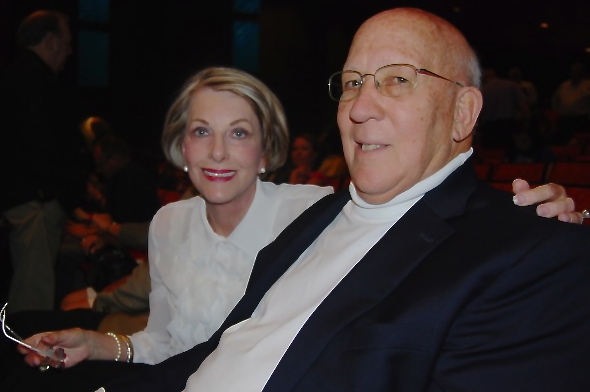 SAN ANTONIO—Through music and dance, Shen Yun Performing Arts displayed a beautiful story of Chinese culture for entrepreneurs Judy and Lang Glotfelty at the Lila Cockrell Theatre in San Antonio Tuesday night.
Watching the performance, Mr. Glotfelty, chairman of the Masters Leadership Program and founder of three companies including RCI Technologies, said it was "like you're on a cloud."
"It's like watching a beautiful spring day all come to life, it's just gorgeous," Mrs. Glotfelty said.
Mrs. Glotfelty said that as New York-based Shen Yun's performance went on, it was "building a story, as we go," that told of China's culture.
Traditional Chinese culture is said to be "divinely inspired," which Mrs. Glotfelty observed was the essence of traditional Chinese culture coming through the performance.
"I think [the spirituality] was fabulous, just fabulous," Mrs. Glotfelty said. "I think it's something we should all live by.
"The flow is just so beautiful," Mr. Glotfelty added.
Mr. Glotfelty explained that he enjoyed Shen Yun's solo vocalists, and felt they were "very powerful."
While dance makes up most of a Shen Yun performance, there are also vocal pieces, using the bel canto style in Chinese, with lyrics projected on the backdrop behind the performers.
"They're talented," Mrs. Glotfelty said, "Their voices are so perfect and clear, professional. And the way they dance across stage is like they're floating. Everything's just fabulous."
"It makes me very happy and energetic," Mrs. Glotfelty said. "The best of the best."
New York-based Shen Yun Performing Arts has three touring companies that perform simultaneously around the world. For more information, visit ShenYunPerformingArts.org.
The Epoch Times considers Shen Yun Performing Arts the significant cultural event of our time. We have proudly covered audience reactions since Shen Yun's inception in 2006.