DENVER, Colo.—From educators to members of the military, audience members in Denver said they were touched by the energy of Shen Yun Performing Arts at its evening performance at The Buell Theatre on Nov. 4.
Shaul Gabbay, a professor at Denver University who now works at the Global Research Institute, said the experience was "unbelievable."
"So much energy, so much culture, going back so many centuries," he said of New York-based Shen Yun.
He also commented on how well the dance and music harmonized together.
"I just feel the energy and spiritual dimensions all coming together," he said.
Gabbay said that Shen Yun gave him a whole new insight into China, beyond what it is known for today.
"It educates about Chinese culture in a way that we're not familiar with," he said. "This is before communism."
In attendance with Gabbay was Leah Eldar, who is a special education teacher and a mandala artist.
"For me to see all these colors, immediately, I imagined which mandala I'm going to draw after this show," she said.
She was also mesmerized by the two-stringed erhu. "I liked the instrumental, [it] was so sweet—the variety of the sounds that this little instrument made."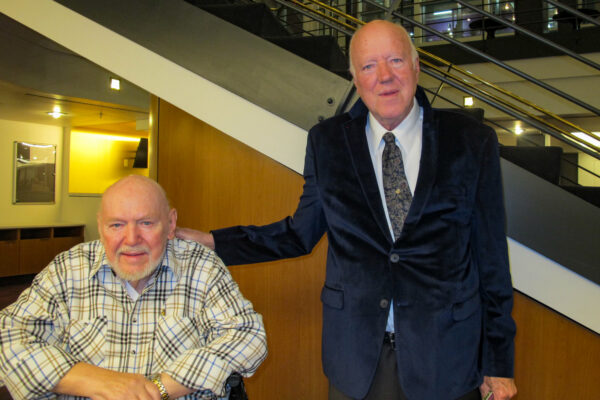 Another audience member who was struck by the erhu was Don Howell, who is a Vietnam war veteran. He attended the performance with Barry Georgopulos who is a retired Master Sergeant of the Marines.
Howell said he felt that the erhu must have "brought Chinese culture into being."
With his experience during the Vietnam war, he had witnessed first hand the impact communism has on a nation.
"I think they may be oppressed, China, in many ways," he said. "But they still have that richness."
"It's nice how you keep culture alive," he said of Shen Yun.
Reporting by Mary Mann and Maria Han.
The Epoch Times considers Shen Yun Performing Arts the significant cultural event of our time. We have proudly covered audience reactions since Shen Yun's inception in 2006.