Several issues ago, in an article titled "Posh Backyards," we covered the topic of unique upgrades that you can make to your home's outdoor area to create your own version of a theme park, complete with lap pools, putting greens, observatories, outdoor kitchens, and saunas. The response was good, so now we're shifting our gaze inward, to make the home itself your very own retreat—essentially a suburban Shangri La.
When visiting friends or staying at a resort, it's common to see things you wish you had at home, such as a huge walk-in shower in your hotel room or a neighbor's lavishly decorated entertainment room, equipped with a pool table and arcade games. The common reaction is to say, "We'll add that to the new house," but that could be months or years from now. We have a better idea: Do at least some of the upgrades with your current home.
The first step is to make a list of the indoor upgrades you would most like to have. Next, assess your home to determine which of the listed upgrades are viable. If you want to add an entertainment room, is there an existing room that can be converted, or is there room on the property to add one? Assuming you don't live in a planned community where home expansions of any type might not be allowed, is your local building department likely to issue the required permits for an added room?
When you've determined which of the projects on your dream list can be completed, it's time to pick one and get started. When making any major indoor home improvements, it's always best to work with an experienced and properly licensed contractor to ensure proper and safe workmanship.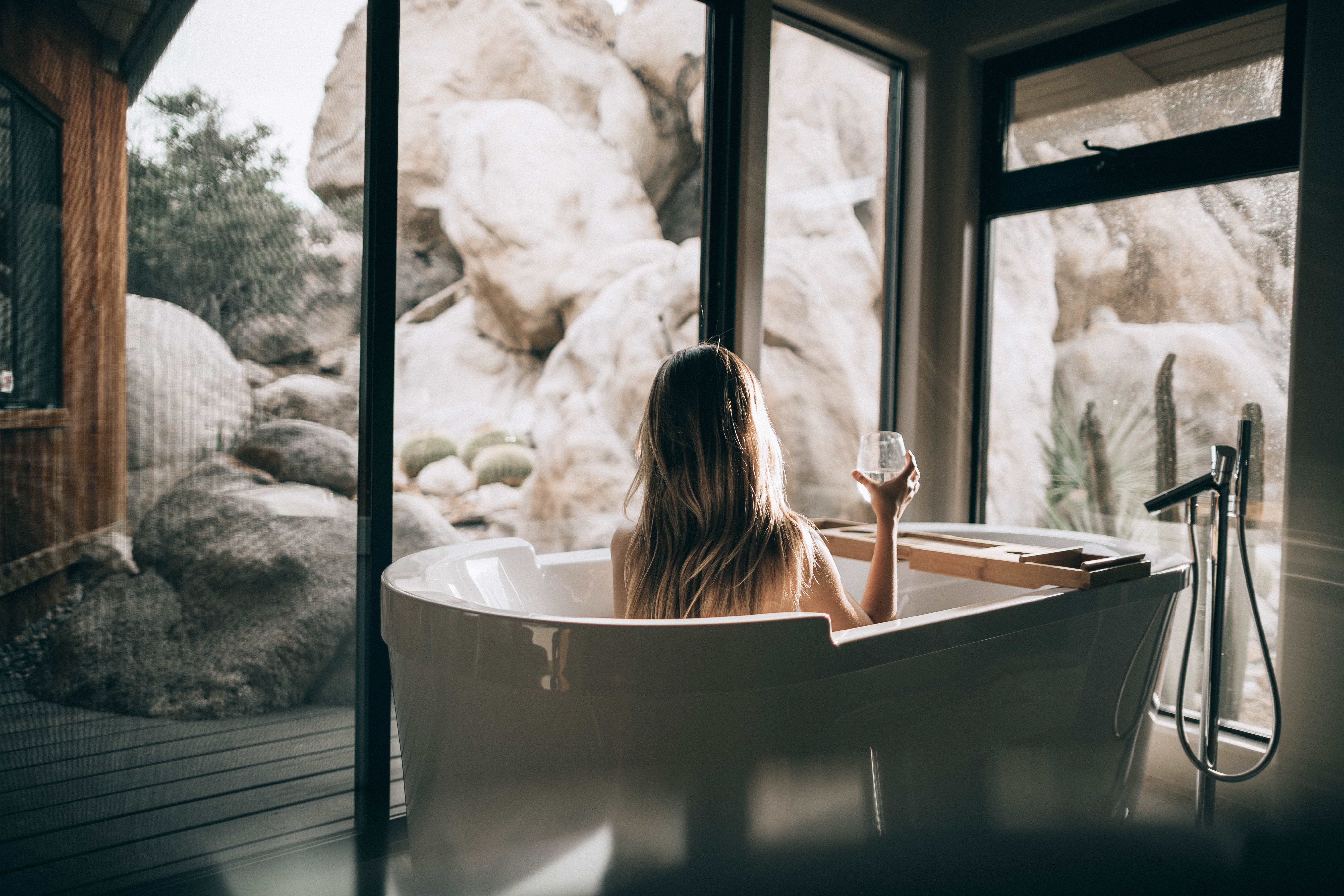 Spa-Quality Bathroom: Lather Up!
One of the most popular home improvements that provides daily benefits and enjoyment is a spa-quality master bathroom. The goal is to create a large and airy indoor oasis with his and hers sinks and cabinets, as well as a cavernous walk-in shower with horizontal and overhead "rain forest" shower jets. A nice hot soak is always good, so save room for a stand-alone jetted tub. Bidets are another upgrade worthy of consideration, and a heated floor will be appreciated on chilly days. Also consider adding a panoramic window to let the outdoors in. Obviously, if your next-door neighbor's house has a window facing your bathroom 10 feet away, you won't want to go this route. For ground-floor bathrooms, consider adding an adjacent conservatory filled with lush foliage.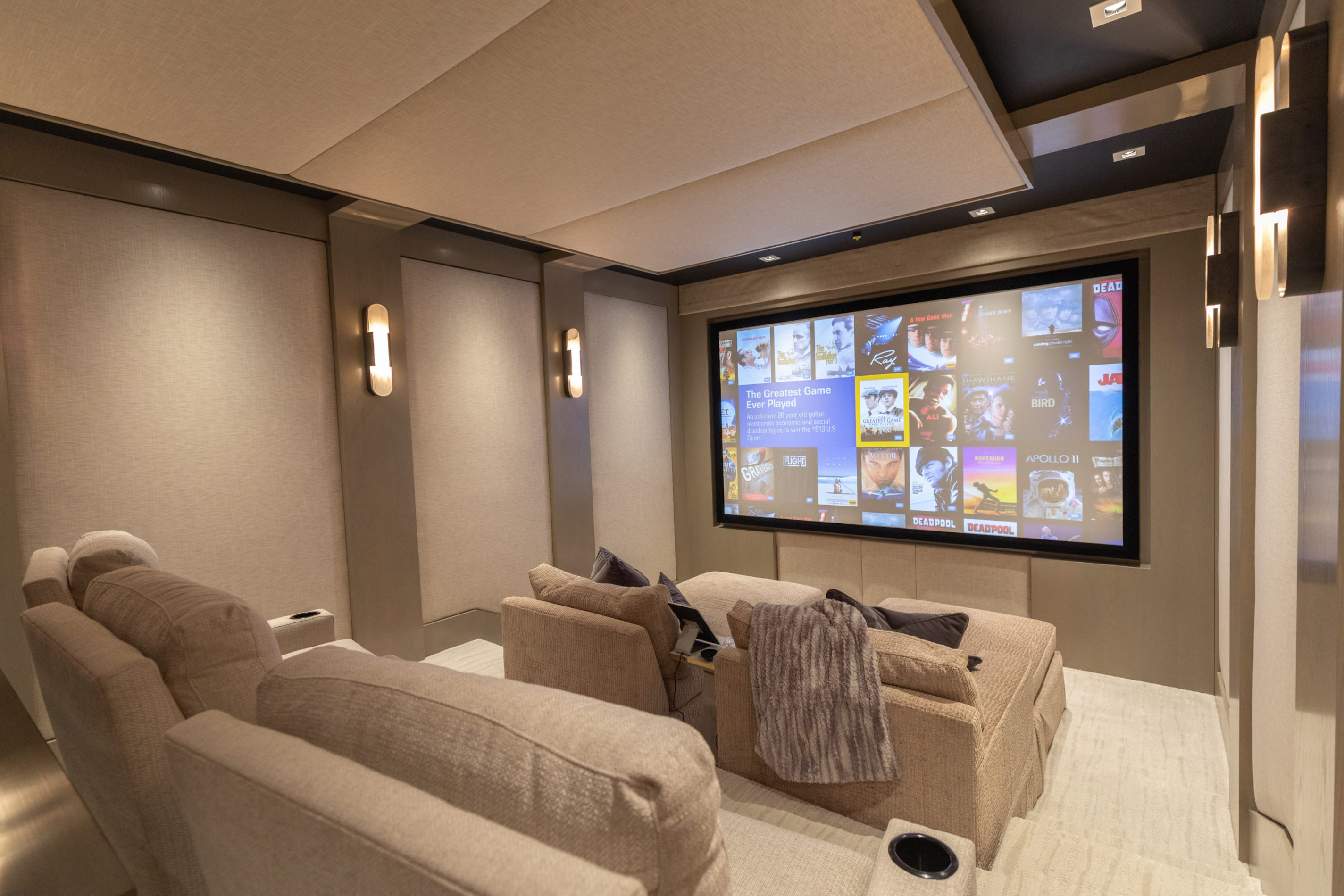 Movie Theater: Hollywood Premiers Every Night
As television and sound system technology continues to improve, creating a home theater is actually a relatively easy project, all things considered. The components include the screen, sound system, and seating. The bigger the screen, the better, such as the C Seed Micro-LED with an astounding 165-inch screen, but keep in mind that the seating needs to be set back from the screen to ensure optimal viewing.
In addition to ensuring ideal view and sound experiences, the seating needs to be comfortable for long movies, with accommodations for snacks and drinks. The room's sound insulation is critical; the goal is an authentic movie experience, stepping into an environment illuminated by the images on the screen, with surround sound speakers booming out crisp audio that comes from every direction. Thick carpeting and wall coverings can be used to tailor the sound.
Indoor Pool: Take a Dip Before Dinner
The nicer the resort or the posher the home, the higher the chances are that it will have an indoor pool. Year-round use regardless of outside conditions is a great inducement; not unlike boats, most outdoor pools are rarely used as often as initially planned. An indoor pool also removes concerns about UV exposure, snow, rain, or even time of day.
Privacy is another factor. In addition to keeping the kids occupied, an indoor pool can be a health center. Swimming is an excellent way to get exercise without the physical stress associated with running or using weights. To minimize the possible effects of exposure to pool chemicals, proper ventilation must be addressed in the design, along with features to ensure the safety of children in the home. Add a sauna to complete the spa experience.

Bowling Alley: Strike!
Think about how much fun it is to visit a bowling alley, then think how much fun it would be to have your own lane(s). This definitely isn't a DIY project, so plan to bring in the pros. Brunswick, possibly the world's leading authority on bowling, has a division focused entirely on residential installations of one or more lanes, complete with scoring systems, pinsetters, and all other required equipment. It's your alley, so it will be customized to your taste. Add arcade games and room for motorcycle storage to maximize the entertainment and "wow" factor.