PHILADELPHIA–On Feb. 15, 2020, Shen Yun Performing Arts was at the Merriam Theater to showcase China's 5,000 years of divinely inspired culture through classical Chinese dance and music.
Despite any barriers of introducing a different experience to new audiences, New York-based Shen Yun has been able to captivate people from various backgrounds and from all walks of life the world over and become somewhat of a sensation.
Certified ophthalmologist Robert E. Lee came to see Shen Yun with his wife, Veronica and said that the music and dance performance draws you in.
"Oh I think it's very dynamic, it's very interesting, you know, it's very engaging. Although there is no clear storyline for a Western audience like us, I think it still draws you in. It's very, very engaging," said Lee, who has been an active Board Certified Ophthalmologist and has been working at Southern Shores Eye Center for over 20 years.
Shen Yun utilizes a comprehensive program to expound upon traditional Chinese culture, and in turn, entertain its audiences. Before each dance, a brief preview is given to provide audiences with context. Lee thought this was very helpful.
"I think that's very, very critical that they have the introduction like that, and you can understand what this dance is about, it's very good!" the doctor said.
Veronica, a registered nurse, was impressed by the dances as well as its "vivid colors." She is a singer and a fan of classical music. She only wished that the performance featured more singing.
The singers who performed are trained in the classical bel canto style. According to the company's website, "Shen Yun's singers are distinguished by the unparalleled ability to sing Chinese text using traditional bel canto technique. Song texts are translated on the backdrop."
Veronica found that this aspect made her experience even more enjoyable. "I thought it was fantastic," she said. "
In fact, after reading one of the lyrics, Veronica was able to find a deeper meaning in the song. "I think it actually pertains to the modern-day; everything will prevail, the darkness will eventually go away," she said.
Attorney Feels Fortunate After Watching Shen Yun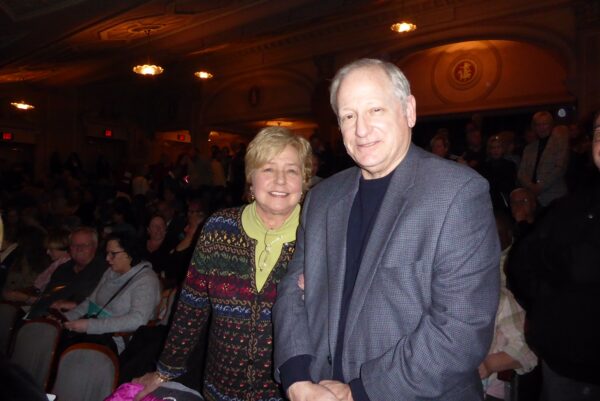 Following the closing of the curtains, Nick Noel took a moment to ponder life and the human spirit.
"Spirituality, I mean I think it's important for everybody, but everybody has a different sense of what spirituality is, I think. It's a sense of your achieving a sense of who you are and what your purpose in life is," he said.
Noel added, "I just think it's a sense of focusing on how you look at life … and the flows of life, the things you run into, like the scene with the police, and things that we should be thinking about today."
The police that Noel spoke of were part of the dance, "Abetting the Wicked." It's a dance depicting a story about the persecution of Falun Gong, a spiritual practice grounded by the principles of Truth, Compassion, and Tolerance. Ever since July 20th, 1999, the Chinese Communist Party has strived to eradicate this peaceful practice in ongoing persecution.
Noel then said, "That's what happens when you have an autocratic and a communistic government. We're lucky we have the freedoms that we have that we can show anything in this country, as long as we hold onto our freedoms. It's a big challenge that we have today."
With reporting by Weiyong, Frank Liang, and Don Tran.
The Epoch Times considers Shen Yun Performing Arts the significant cultural event of our time and has covered audience reactions since the company's inception in 2006.