STAMFORD, Conn.—This Christmas, theatergoers in Stamford, Connecticut, were reminded of the deeply spiritual meaning of the season when they attended Shen Yun Performing Arts at The Palace Theatre. The New York-based classical Chinese dance company attracted area business owners and professionals who were touched by the show's dances, music, costumes, and its mission to bring China's deeply spiritual culture back to life.
Bank Director Connects With China's Traditional Values
Marshall Chips, a bank director, attended the performance with his wife, Samer Sodhi, who works in healthcare analytics. The Connecticut couple was touched by Shen Yun's songs performed by soloists in the bel canto tradition. Their lyrics convey principles that are deeply Chinese but have been almost lost in modern times, such as virtue, faith, and loyalty.
"The traditional Chinese values were coming across in the two songs. Both were singing similar things of values which was very nice," Chips said.
"The music was definitely very calming and pleasing, relaxing. So it was so beautiful to watch. You get engrossed in the whole show," Sodhi said.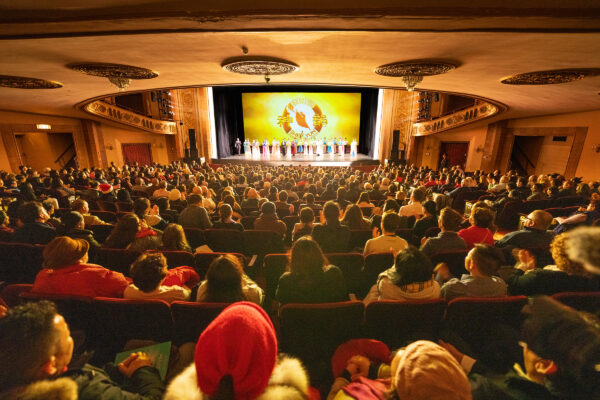 The performance's beauty and traditional values left a deep impression on the couple, but they said they were especially grateful to learn about the spiritual tradition known as Falun Gong.
"I did not really know much about the tradition [of Falun Gong]," Chips said. "And the fact the Communist Party is trying to subdue, not allow them, suppress them, which is unfortunate. There is nothing wrong to have a little bit of spiritual guidance in your life because people need that."
Falun Gong is an ancient Chinese spiritual discipline that embraces the principles of truthfulness, compassion, and tolerance. Shen Yun's performers walk in the footsteps of Chinese artists of yore who believed that spiritual refinement was essential to artistic achievement. The group's performers follow Falun Gong's tenets and practice its meditative exercises in order to gain inner peace, inspiration, and energy that, according to their website, contributes to their memorable performances.
Since 1999, China's communist regime has brutally persecuted followers of this practice, the way it has persecuted all people of faith since the Cultural Revolution of the 1960s. Shen Yun performances include dances that depict true stories of this persecution and kindhearted people's compassionate responses to it. Many audience members such as Chips and Sodhi say these pieces are their favorite dances of the evening.
Business Owner Amazed and Inspired by Shen Yun
Robert Hultberg, a local business owner, attended the Christmas day Shen Yun performance with his wife and sister-in-law.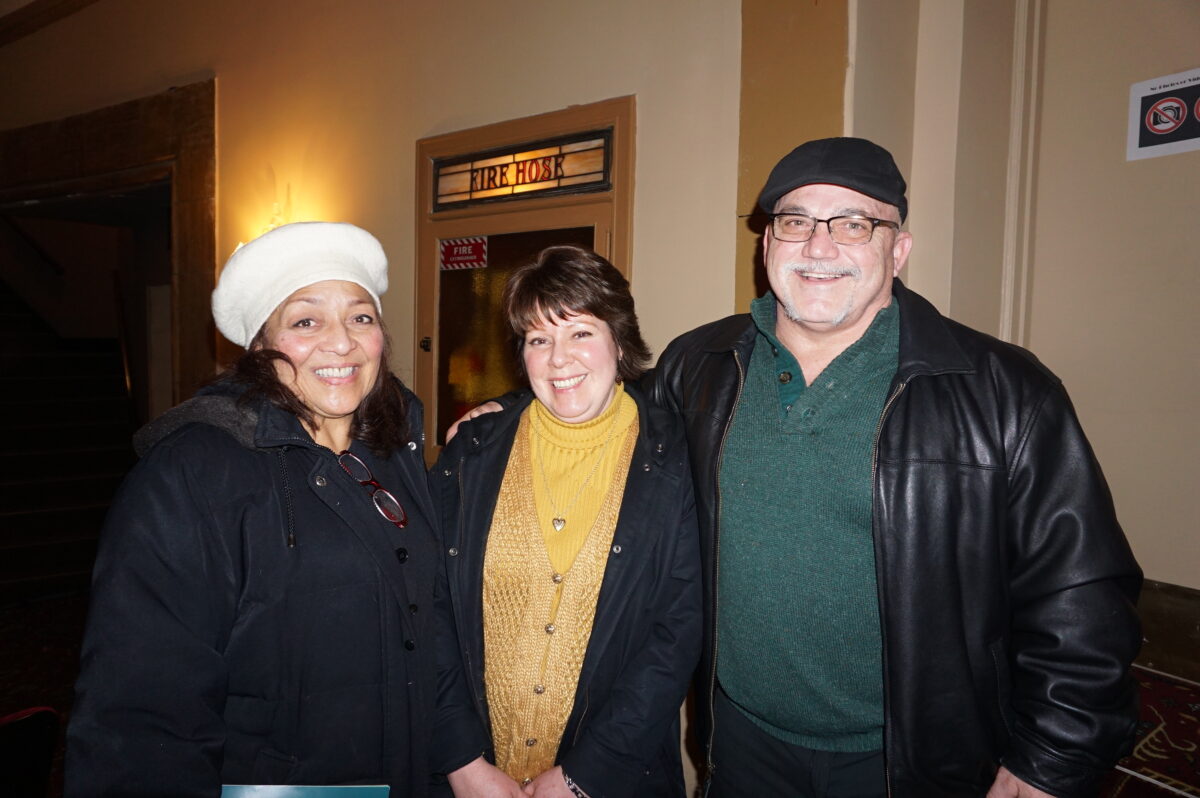 Hultberg described the performance as amazing and inspiring. He said he was deeply impressed by the themes of remembering the divine and looking to heaven for guidance, which he considers universal principles. The dances that especially stood out to him were the ones about divine beings coming to save the world, a theme that he studies and thinks about in his personal life.
"It's not religious. [My wife and I] don't believe in religion, we just believe in the principle of good and evil, that God teaches us that there is a evil, and there is a good, and there is armies of evil spirits and there is God's army of righteousness," Hultberg said.
'Brothers and sisters in God'
Shen Yun inspired a number of local business owners and professionals to reflect on divine themes. Clodomiro Falcon holds an MBA and owns his own business in the field of advertising and marketing. He attended the evening performance where he marveled at the similarity between Shen Yun's depiction of the Creator coming to the world and his own beliefs.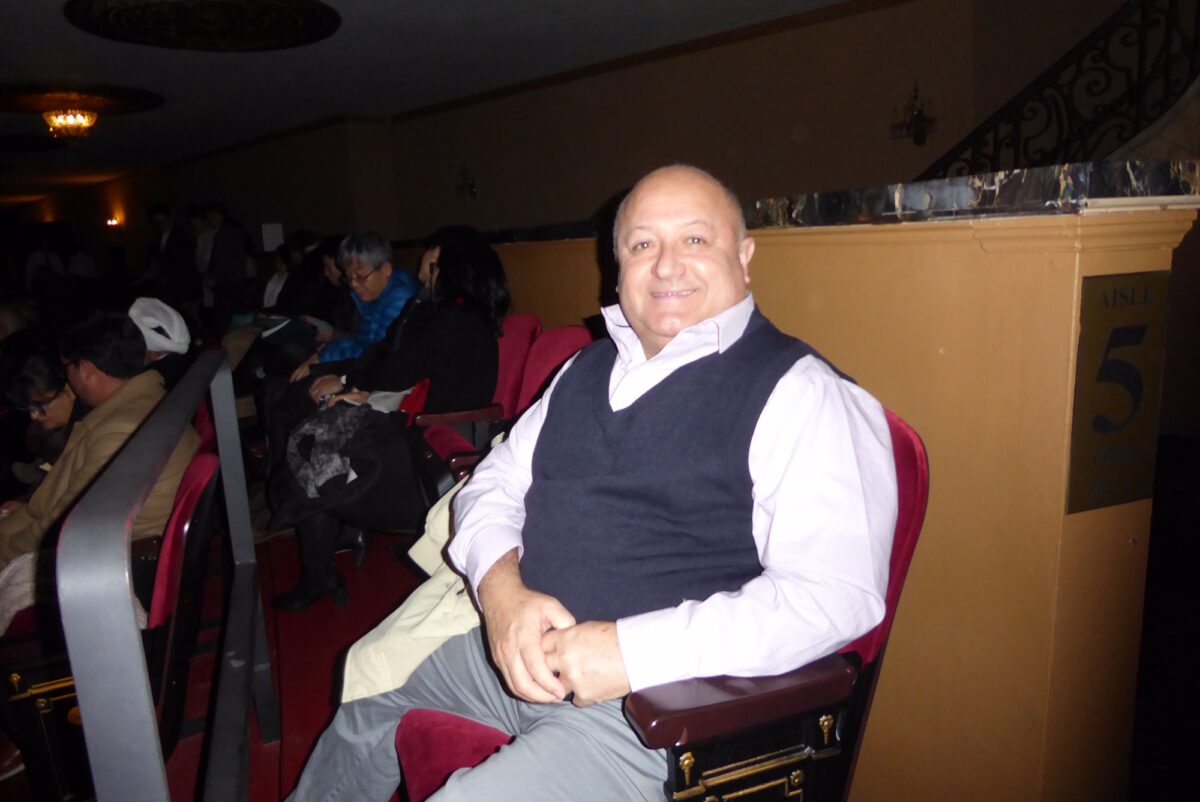 "I think we have a Father in heaven who created the world, our heavenly Father. And we are here with a purpose—all humankind are here on earth with a purpose," Falcon said.
Falcon said he loved "all the colors, the dancing, the music, the everything. [Shen Yun is] a very complete show, very talented dancers. It captured the history of the ancient times of China, the traditions."
"I think Shen Yun's performances around the world are a great way to show to the world the tradition of the Chinese culture from many, many years ago and has survived until today. It's a way not only to keep the tradition within Chinese walls but to show the whole world the traditions of China. I think it's great to share this tradition, this culture, this knowledge to the world. We are brothers and sisters in God."
With reporting by Wei Yong, Sally Sun, Frank Liang, and Brett Featherstone.
The Epoch Times considers Shen Yun Performing Arts the significant cultural event of our time and has covered audience reactions since the company's inception in 2006.
Stamford, United States
Shen Yun International Company