Chemical Engineer: Shen Yun 'An eye-opener in more than one way'
April 6, 2014 12:21 am Last Updated: April 8, 2014 9:36 am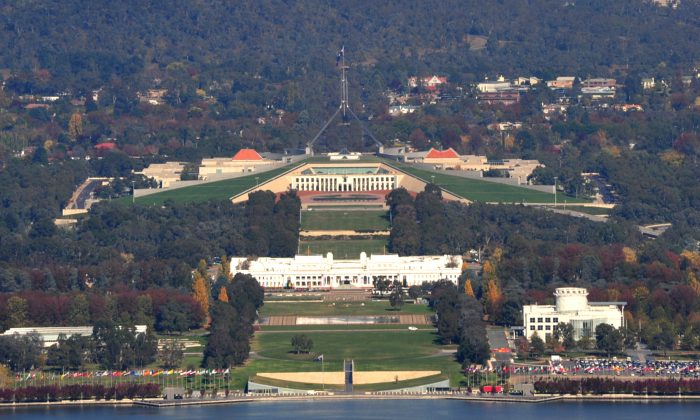 CANBERRA, Australia—Chemical engineer Azhar Ashfaq was "pretty impressed" by Shen Yun Performing Arts, the unique New York based classical Chinese dance company, staged at the Canberra Theatre, on April 4.
"I'm actually pretty impressed with all the different types of dances and I get the chance to learn about different types of ethnic groups within China," Mr. Ashfaq said.
"So for me it was really an eye-opener in more than one way."
According to the Shen Yun website, "Chinese ethnic and folk dance represents a vast and varied assortment of traditional dance styles. Chinese ethnic dance generally refers to the dance forms passed down among the many minority ethnic groups within China.
"Folk dance, meanwhile, refers to the popular dance styles passed down among the majority Han ethnicity, like the Yang Ge, ribbon, and handkerchief dances."
From Mr. Ashfaq's point of view, a highlight for him was the number of different ethnic groups within China's vast region.
"They are different in certain ways, at the same time they aren't different as well," he said.
"China has 55 officially recognized ethnic minorities, and their distinct ways of life reflect discrepancies in local topography, climate, and religious tradition," the website continued. "It is no surprise that these factors are also deeply embedded into each ethnicity's dance style."
Mr. Ashfaq was also impressed by the story dances, integral to a Shen Yun performance.
"Also the other aspect was Falun Gong trying to practice their own religion and it's been difficult for them. So that is something new for me to learn," he said.
"Falun Gong, also called Falun Dafa, is guided by the principles of "Truthfulness, Compassion, and Tolerance," says the website. "It has helped over a hundred million Chinese people understand and return to the essence of traditional Chinese culture—Confucian, Buddhist, and Taoist schools of thought.
"And yet, the Chinese Communist Party, whose regime and ideology are in stark contrast with the traditional culture of China, has targeted Falun Gong for persecution."
"It's pretty good the way the actors have performed and the music," said Mr. Ashfaq.
"I think it's brilliant, I don't know much about music, but to me it sounds good and it feels good and overall it's a nice experience.
"Amazing, it was an amazing show.
"I would definitely recommend this show to my family and friends and I will tell them it is an exceptional act of dance and culture and at the same time to view different ethnic dances and groups. Within two hours, you can see the history."
Shen Yun was the first Chinese theatrical show he had experienced.
"I would say it was a great show."
Reporting by NTD Television and Raiatea Tahana-Reese
New York-based Shen Yun Performing Arts has four touring companies that perform simultaneously around the world. For more information, visit Shen Yun Performing Arts.
The Epoch Times considers Shen Yun Performing Arts the significant cultural event of our time. We have proudly covered audience reactions since Shen Yun's inception in 2006