Hairstylist Jack Martin transformed a routine query into a revolutionary campaign for natural hair color back in 2017 when a client came to him with gray roots, hoping for a low-maintenance solution. Rather than fix the roots, Martin and his client decided to ditch the box dye and embrace her gorgeous natural gray hair instead.
The client returned home restored, both in hair color and in confidence. Martin's now-trademark gray transformations have gained in traction ever since; as of 2020, the stylist can count some high-profile celebrities among his clients like Jane Fonda and Sharon Osbourne.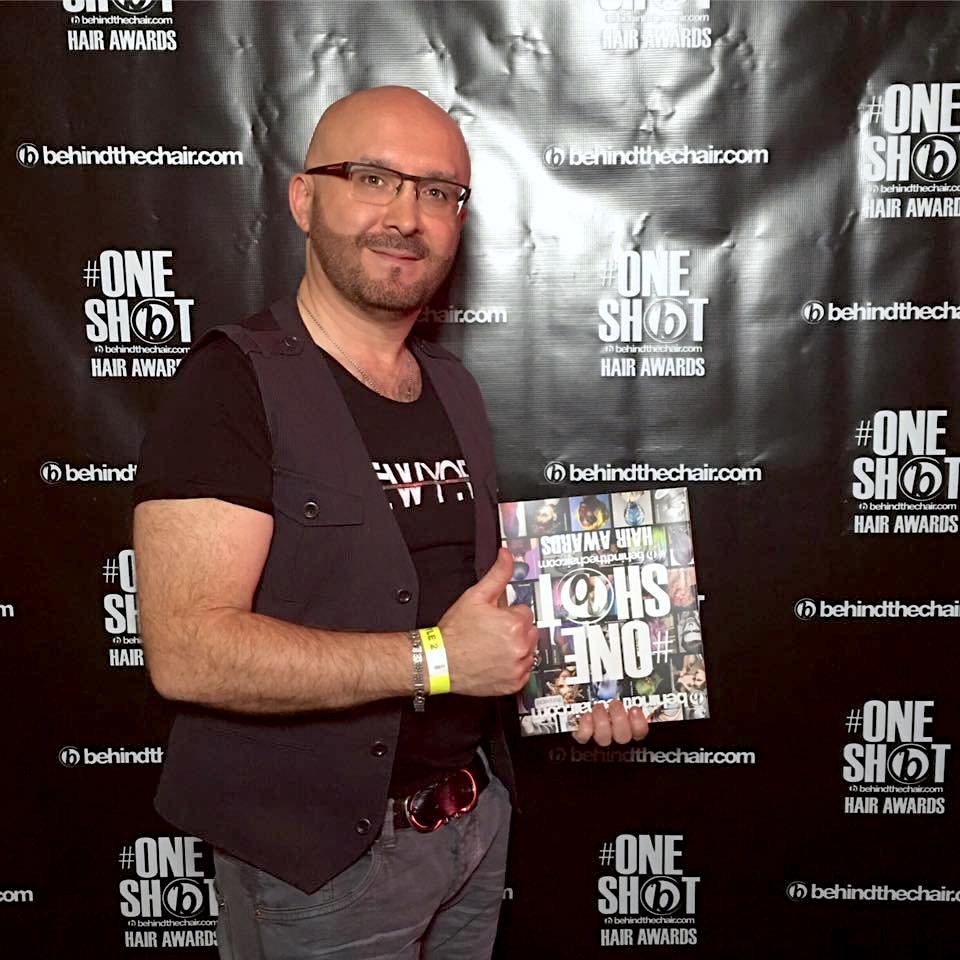 When Martin, who was born in Syria and has almost three decades of experience as a hairstylist, posted his first jaw-dropping gray-hair makeover on his Instagram handle, the response was overwhelming. The picture went viral. Before long, the stylist was receiving appointment requests from celebrities wanting a dramatic hair color overhaul of their own.
Jane Fonda requested Martin specifically, hoping for a radical new look ahead of the Oscars, for which she was a host, on Feb. 9, 2020. Martin, describing himself as "happy" and "proud" to work with Fonda, said that he initially thought the phone call was a hoax.
"I thought it was a fake message, that somebody was playing a game with me," Martin told Insider.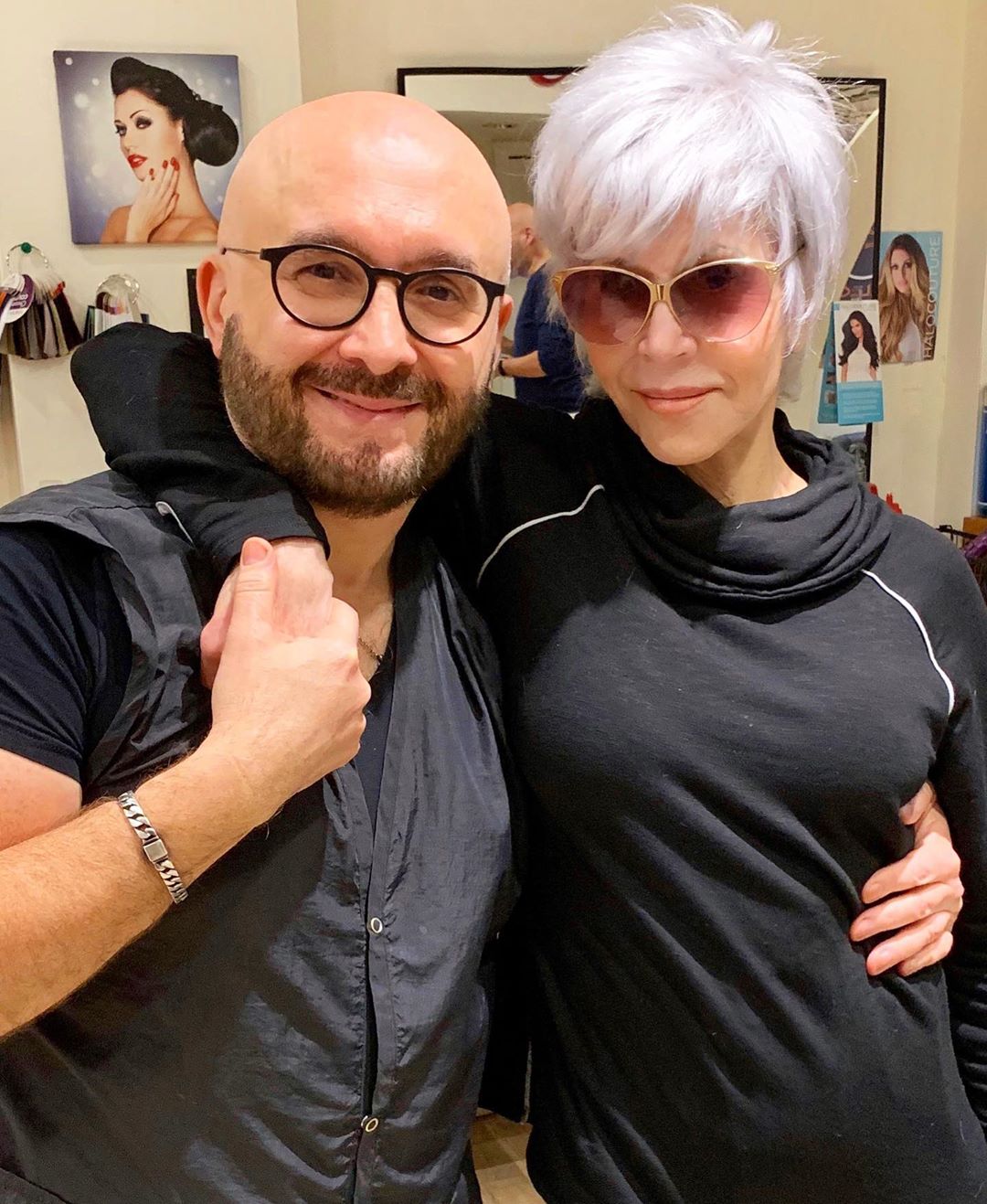 The week before the awards show, the stylist headed to his Jack Martin Salon in Tustin, California, on his day off to meet the 82-year-old actress. Fonda shared with Martin that she was craving a departure from her textbook golden blonde.
"She did not even look at the mirror to see what I was doing," Martin later told Vanity Fair, adding, "she's 82 years old, but her personality is like maybe 30 years old."
"[Fonda] loves to surprise people every once in a while with her new looks and new stuff. She wants to do it for the Oscars," Martin said.
True to form, Fonda wowed the crowds at the Feb. 9 awards show, her newly colored silver-gray hair styled in stunning contrast with her red Elie Saab floor-length gown.

Just one week after his appointment with Fonda, Martin's services were requested once again, this time by "The Talk" host Sharon Osbourne.
Osbourne, 67, told the stylist that she was ready to ditch her trademark red hair after 18 long years and called Martin a "magician" for the transformation that followed.
When asked whether he was concerned to share his trade secrets, Martin revealed to Vanity Fair, "If you give your recipe to cook something to two people, they will never achieve the same exact dish […] There is enough business for everybody and this is a new trend everybody loves to wear."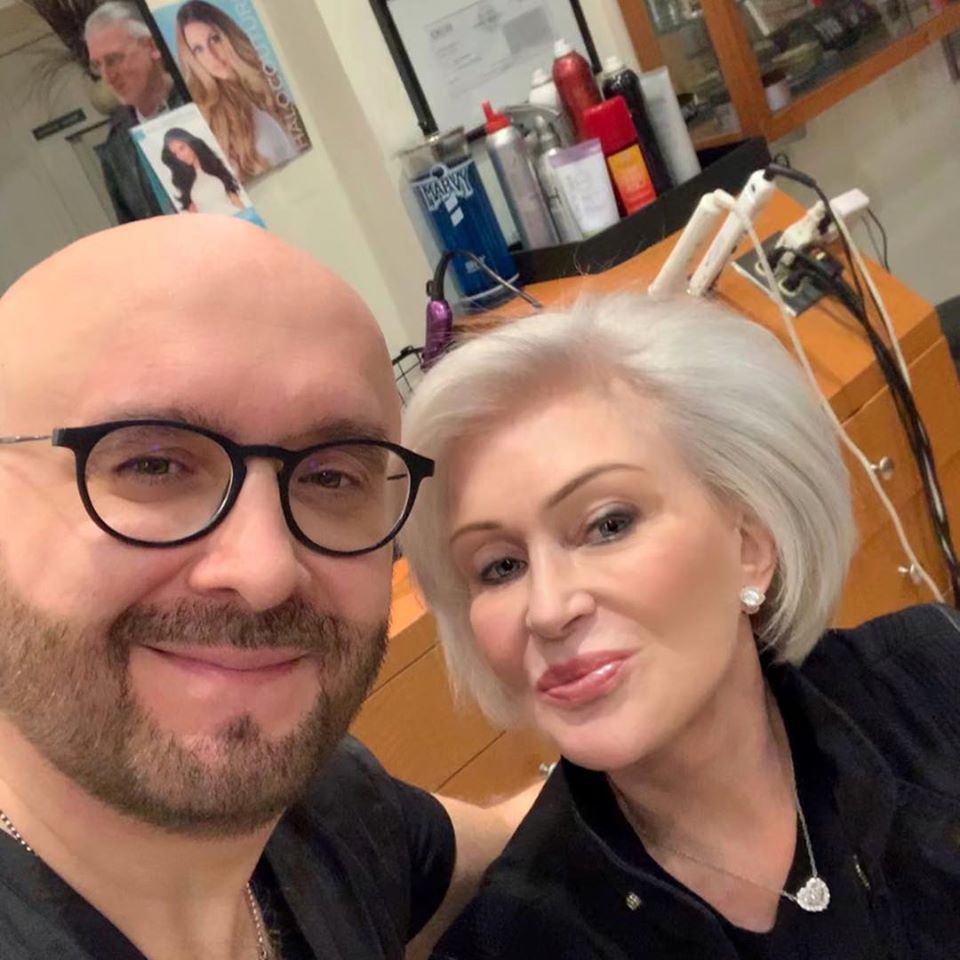 Fonda and Osbourne may be spearheading a brand-new revolution in celebrity beauty, and Martin's reputation as a color expert is now spreading far and wide.
Martin's gray-hair makeovers usually take an average of 10 hours to finish and involve multiple treatments, reported Modern Salon.
First, the stylist extracts all remaining artificial color from the hair, then bleaches the entire head of hair ready for color. Finally, Martin analyzes the client's unique distribution of gray shades from 3 to 4 inches of grown-out natural roots in order to create a multi-dimensional final look using multiple layered applications of hair dye.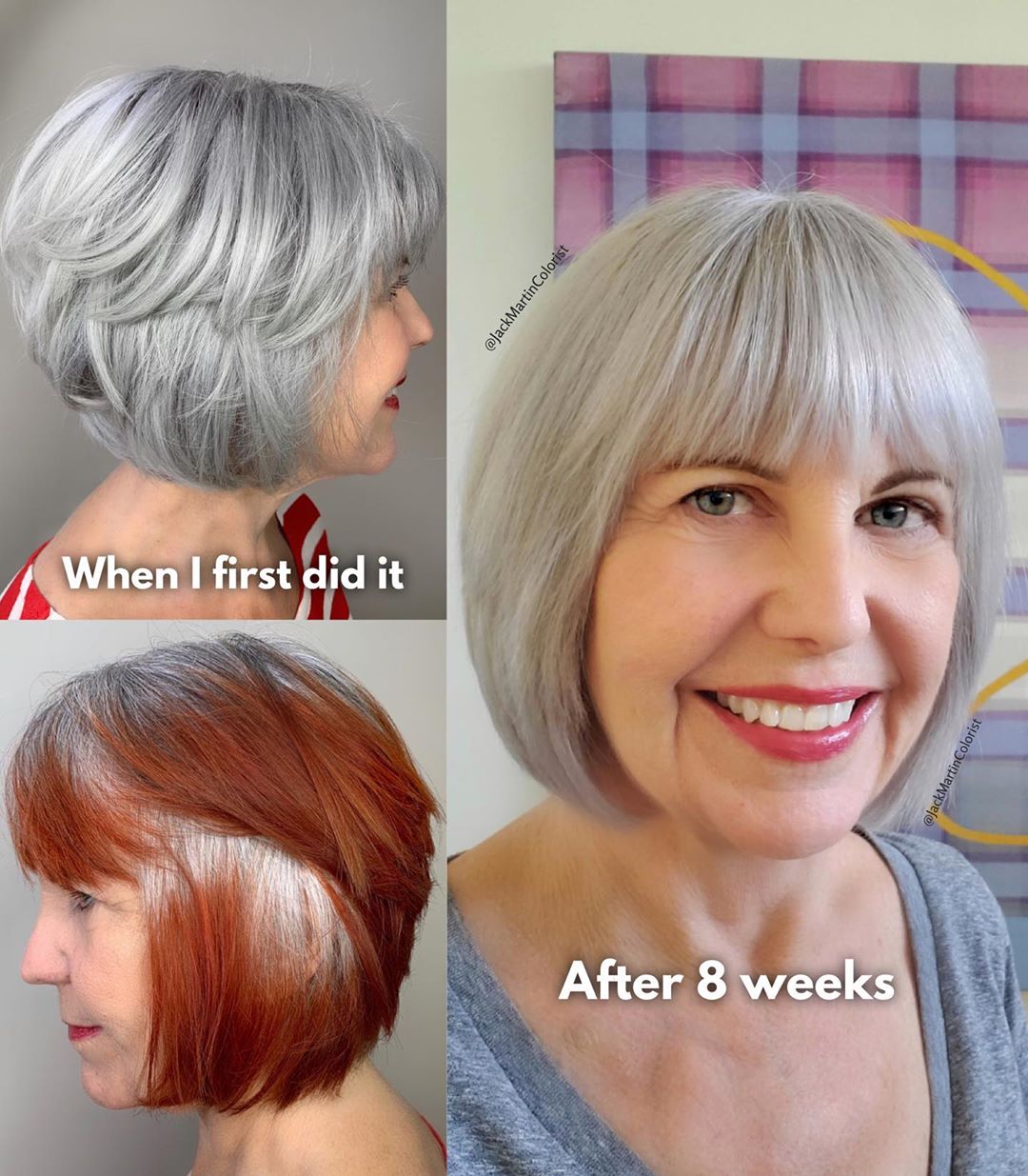 While the stylist's client base may be expanding exponentially, Martin's revolutionary approach to embracing the gray may, in fact, mean that his regular clients visit his salon less frequently. In creating a low-maintenance look that embraces the hair's natural color palette, Martin has helped numerous clients to reclaim both their time and their confidence in beautiful, natural gray hair.
Martin told Insider that since his first epic gray-hair makeover in 2017, he has completed around 500 gorgeous gray transformations. "There's nothing better than being natural, you know," he said.
The stylist shares his stunning hair makeovers with followers and fans on both Instagram and Facebook.
Check out Martin's legendary makeovers below: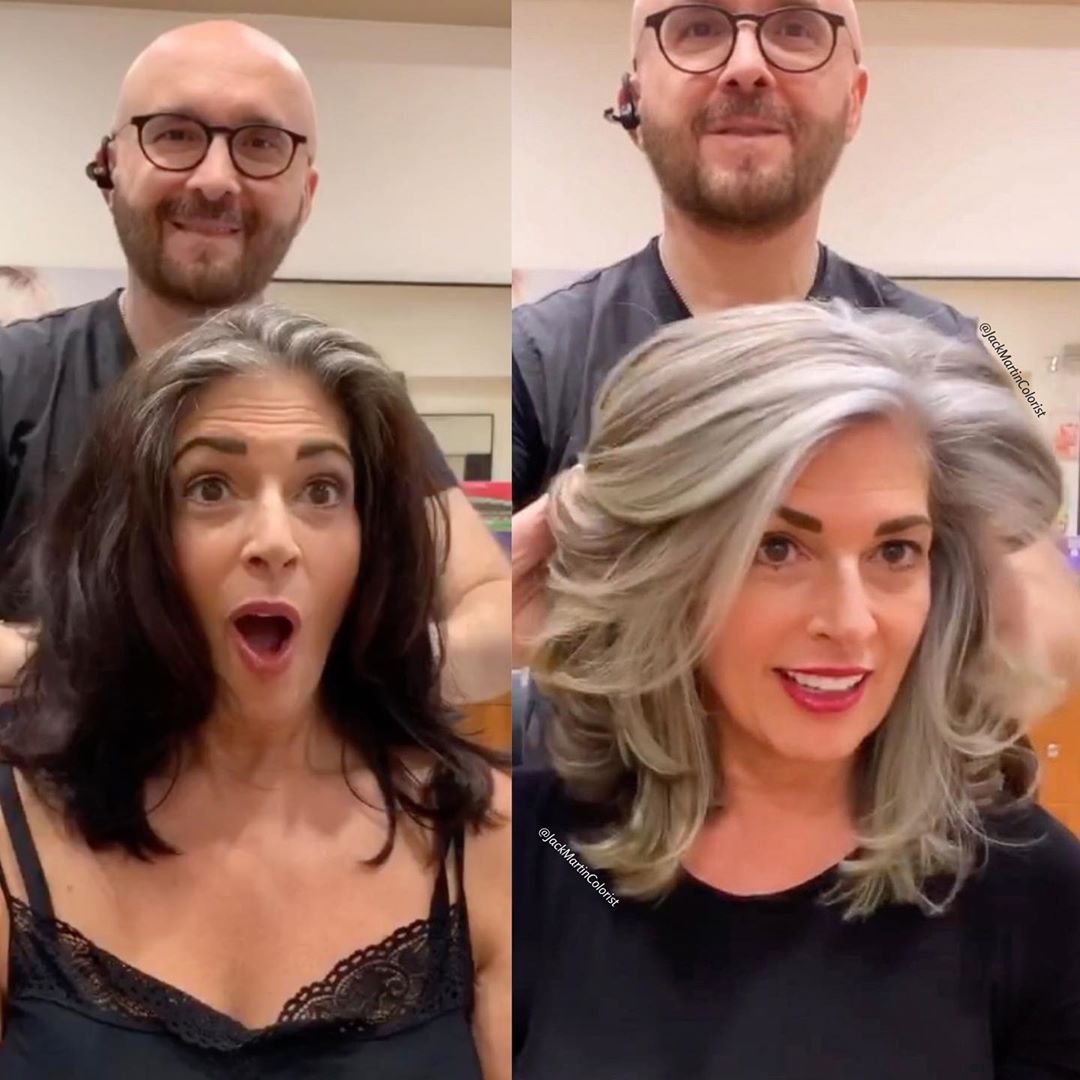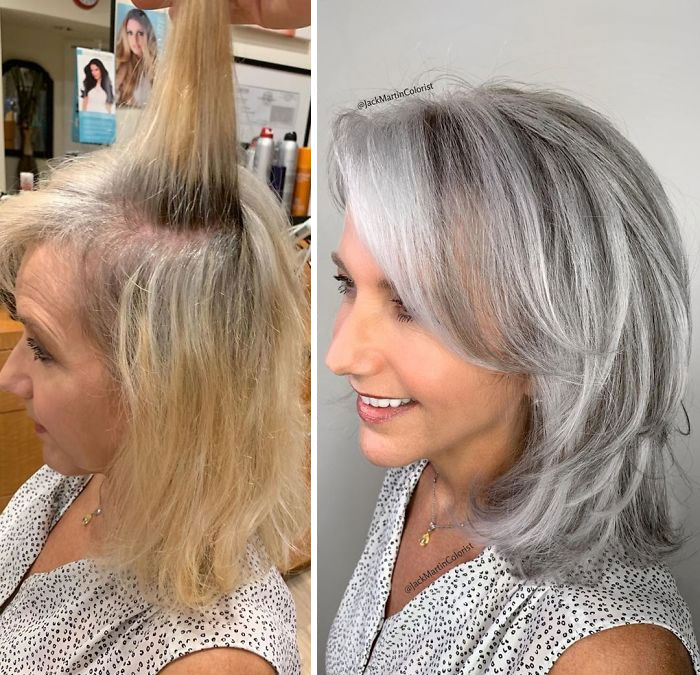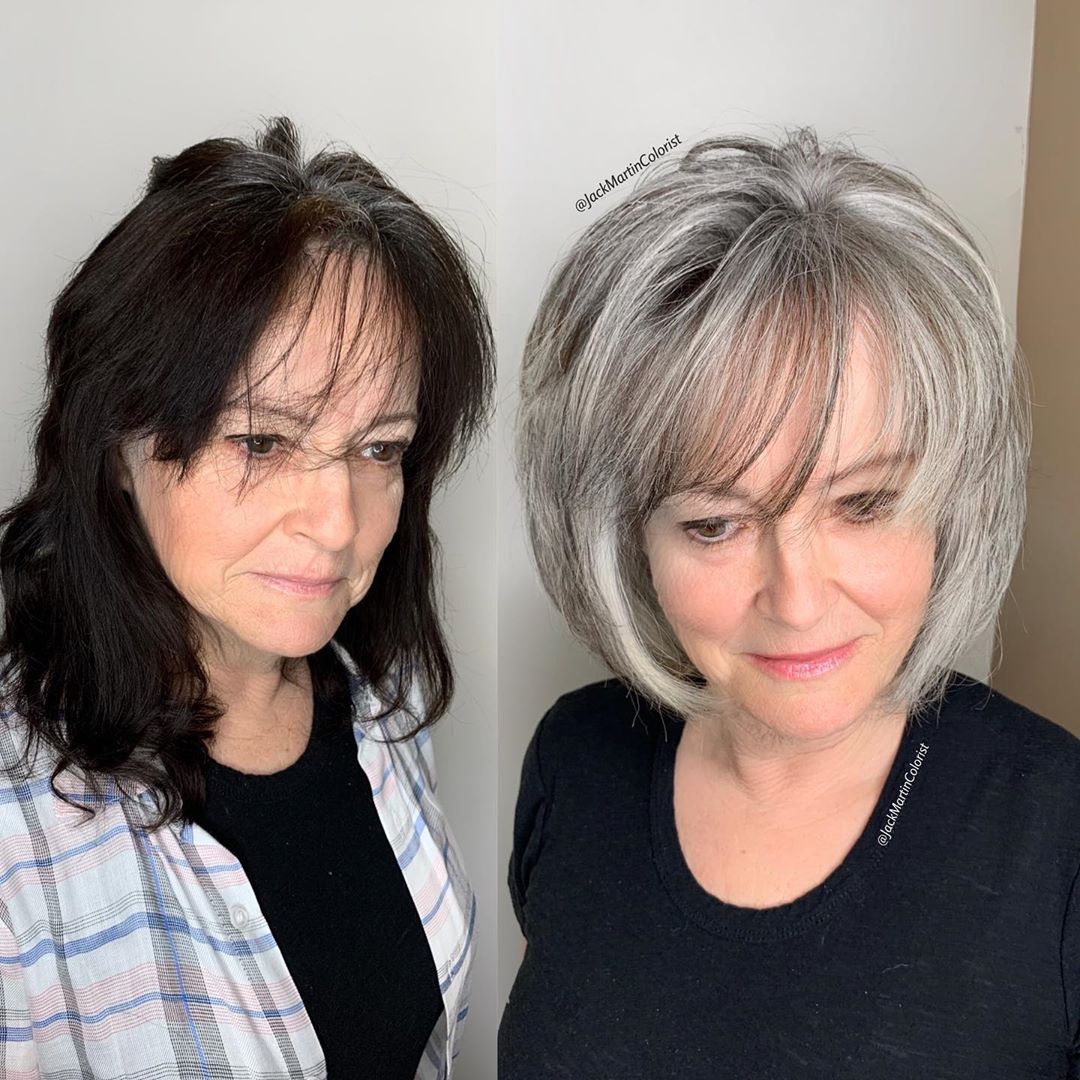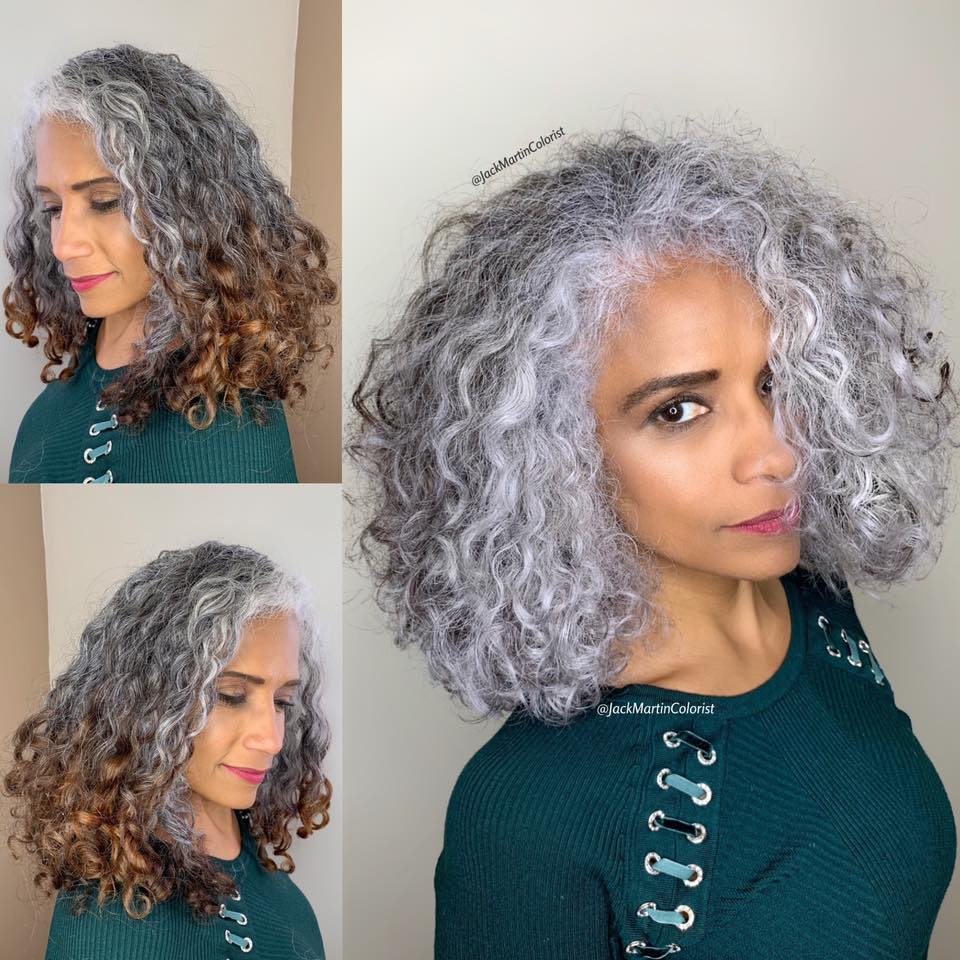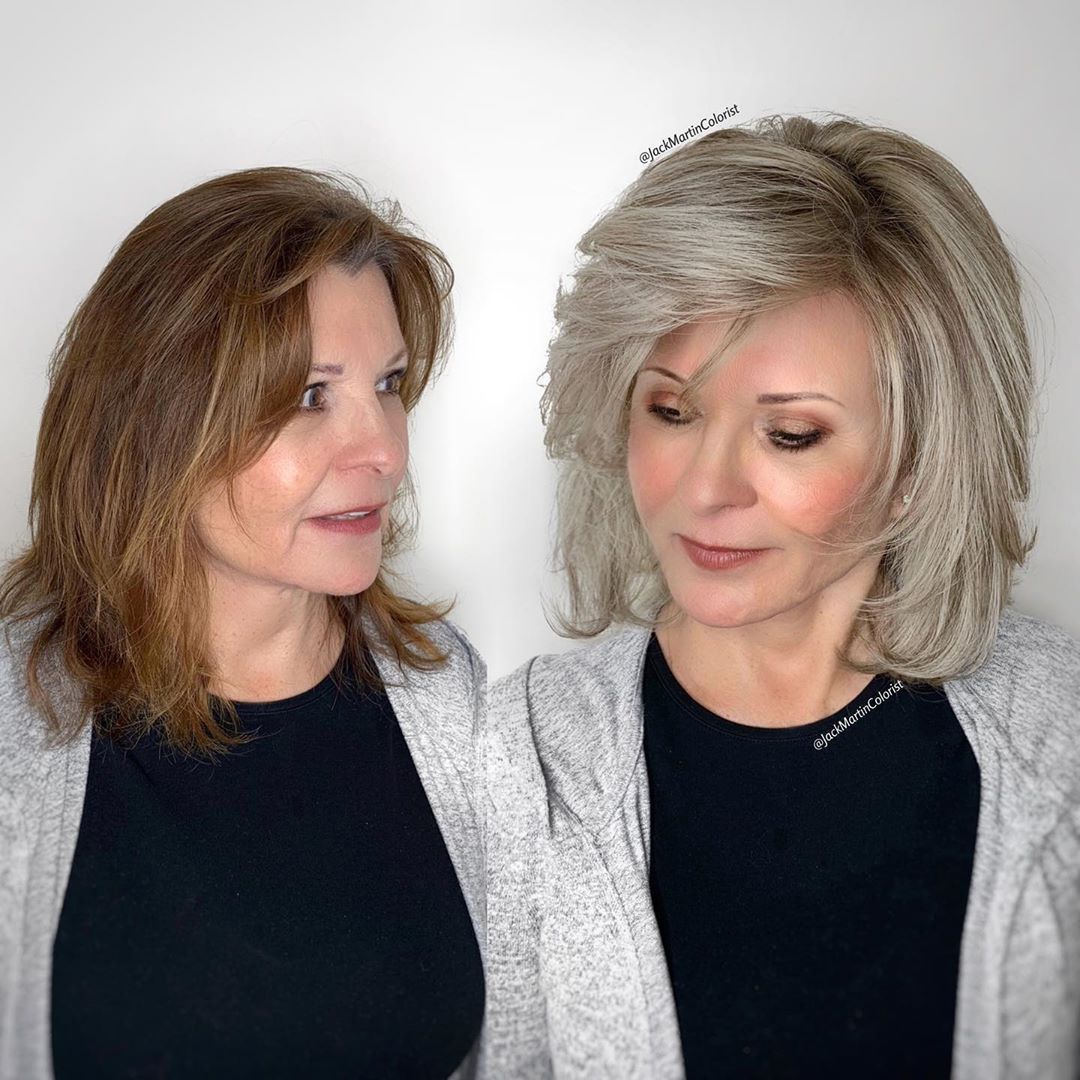 Photo courtesy of Jack Martin (Instagram | Facebook)
We would love to hear your stories! You can share them with us at emg.inspired@epochtimes.nyc