Audience Marvels at 'Long and Glorious History' Portrayed in Shen Yun
April 27, 2014 1:31 am Last Updated: April 27, 2014 6:53 am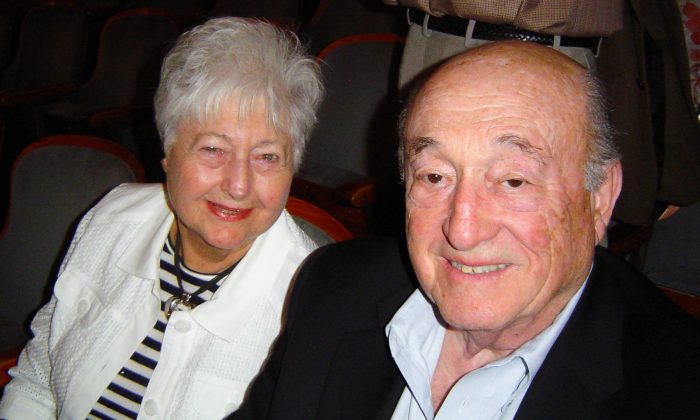 PHILADELPHIA—Retired philanthropist Andrew Flager and his wife attended Shen Yun Performing Arts show at Philadelphia's Merriam Theater for the first time Saturday evening.
"We are really very impressed. I was just talking to my wife, I can't even imagine how much rehearsal time they must have to have in order for them to coordinate all of their movements in the dances that they do. Because they are just spectacular—the motions—and they are all in complete unison with each other. I am amazed with that."
Mr. Flager mentioned that they attend many different kinds of shows and are avid ballet fans.
Shen Yun Performing Arts distinguishes itself in many ways. The New York-based Chinese classical dance company heralds the return of divine culture through the language of music and dance. 
"I am impressed with the fact that they've captured so many thousands of years of culture and have presented here in the form of the different dances—all from the different ages or stages of China," said Mr. Flager. "It's a long and glorious history that the country has. And this is a very good representation of their culture."
Ms. Sarah Glinski, who works in public affairs at the Department of Defense, was also among audience members who enjoyed a relaxed evening and gained new insights through watching Shen Yun. 
"I think it's a very beautiful show, the colors are beautiful, the movements are so fluid and at the same time they're so precise, and I think that's what's so beautiful about it—the way they all move as one entity with separate parts," said Ms Glinski, reiterating that she found the show's dances "aesthetically wonderful to look at."
Ms. Glinski also commented that she was not familiar with the spiritual aspects of the show, but said, "I want to become more familiar with those elements of the culture. I noticed them. Unfortunately I don't know a lot about them but I would like to, that's part of why I'm here."
Reporting by Frank Liang and Kati Vereshaka
New York-based Shen Yun Performing Arts has four touring companies that perform simultaneously around the world. For more information, visit Shen Yun Performing Arts. 
The Epoch Times considers Shen Yun Performing Arts the significant cultural event of our time. We have proudly covered audience reactions since Shen Yun's inception in 2006.