A 7-month-old English cocker spaniel that was born without a cerebellum and that was unable to walk or stand by itself has got a new lease on life and is taking its first steps with the immense love and support from a no-kill animal shelter in Florida.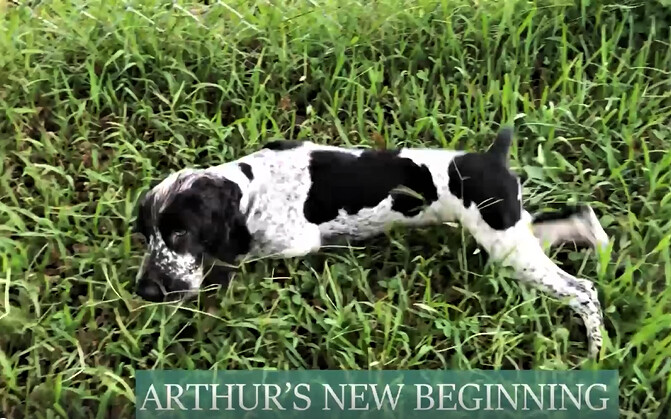 Arthur was born breech and couldn't maintain his balance and coordinate his limb movements without the support of someone. Knowing that Arthur would require extra support, his breeder, who hadn't come across a case like this in 10 years of breeding, decided to reach out to Satchel's Last Resort and Sanctuary for help.
The nonprofit animal shelter, which is based in Sarasota, rescues, rehomes, and rehabs dogs and cats that have nowhere to go because of medical issues, their breed, or due to their unusual behavior. When Page Knoebel, co-founder of the 12-acre sanctuary, became aware of Arthur's story, she decided she would help him.
Knoebel personally drove down to meet the breeder and give Arthur the chance he deserves.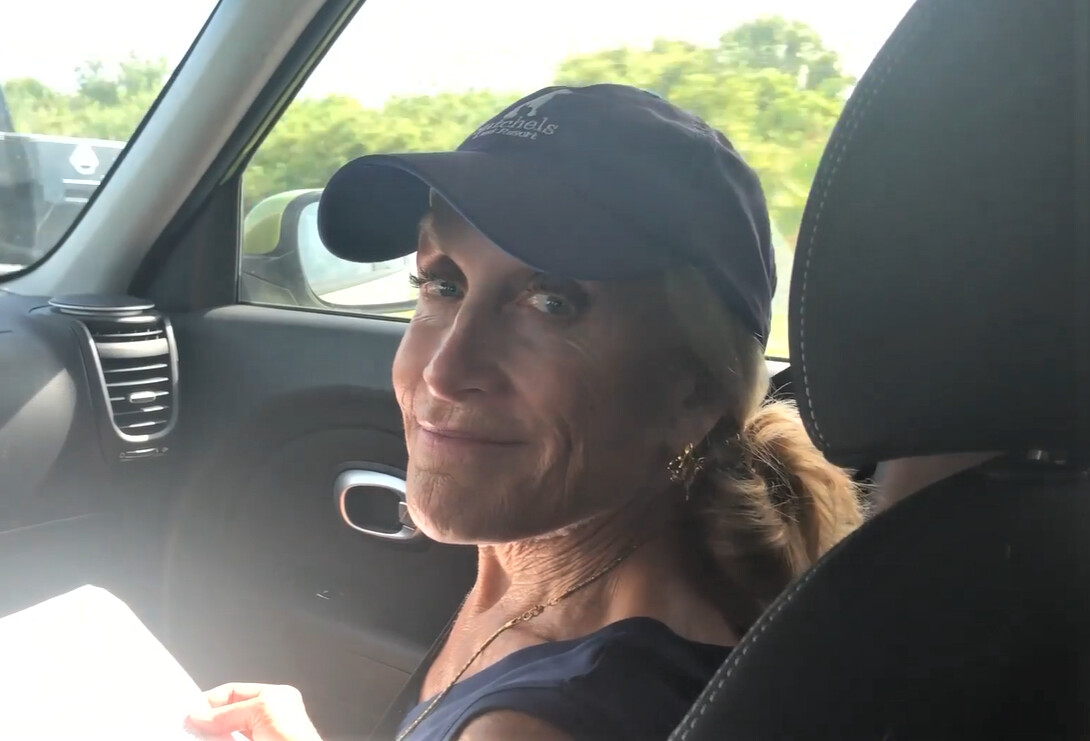 Alluding to the moment, Knoebel said in a video posted on Satchel's Facebook page, "I do commend the breeder for not just putting the dog down, he reached out to us to see if we could help him."
The video states that although little Arthur was well cared for, he just needed specialized attention for his unknown medical condition, and thus Satchel became the puppy's new home. Knoebel personally devoted herself to Arthur's care and began hydrotherapy immediately. When he first began, he could hardly hold his head up in the pool, but after a few weeks, Arthur's strength and range motion improved.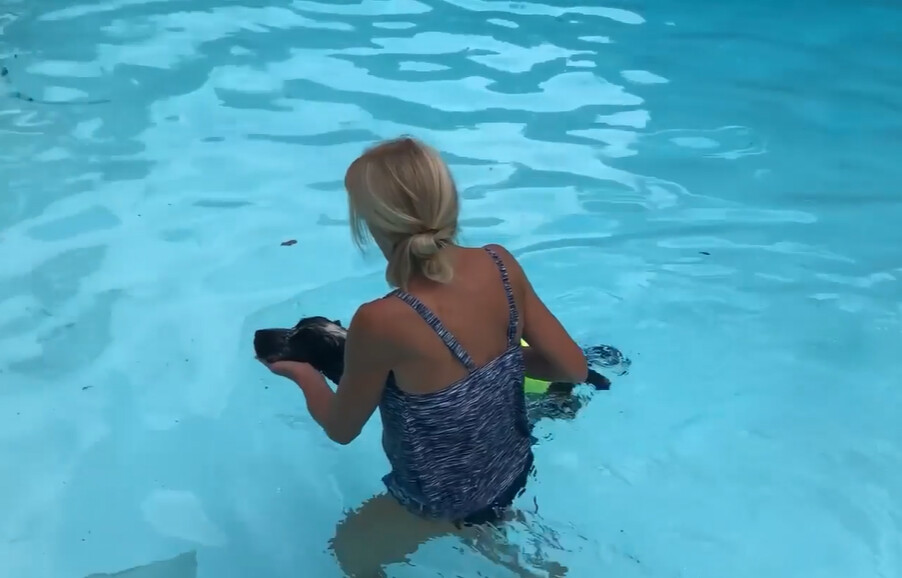 An MRI scan later determined the unknown reason why Arthur was unable to walk. A veterinarian discovered that Arthur was born without a cerebellum, a part of the brain responsible for coordinating voluntary movements.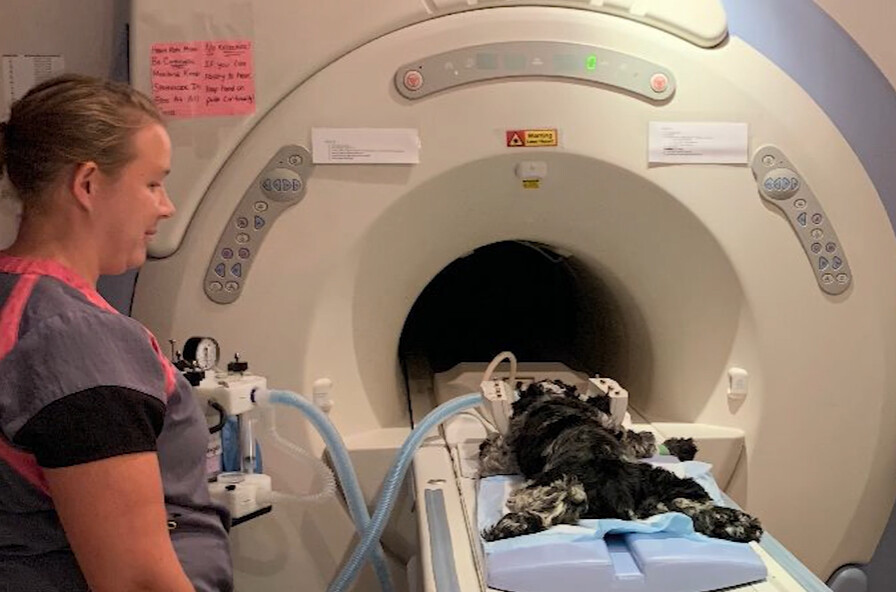 Arthur was diagnosed with a condition called cerebellar hypoplasia, which is a neurological condition that tends to impact the pet's mobility and coordination. Usually, animals that suffer from this condition have a smaller or underdeveloped cerebellum. However, for the vet, Arthur was the first dog that was born without a cerebellum, according to a release by Walkin' Pets.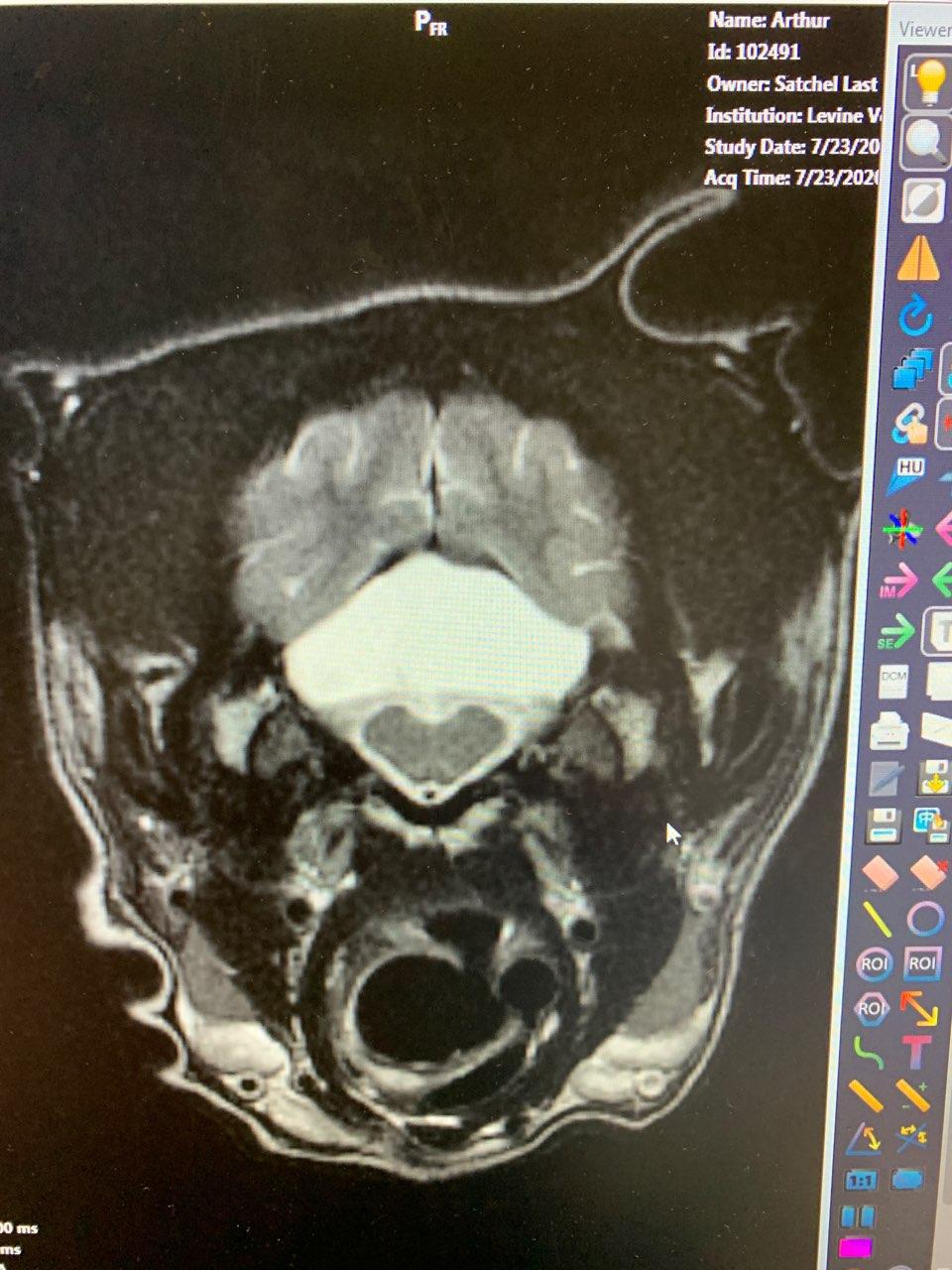 However, despite the odds, the friendly little dog still wants to play and constantly makes attempts to walk but fails. Looking at his unbreakable spirit, a rescue volunteer and friend of Walkin' Pets, a pet mobility company based out of Northern Hampshire, reached out through social media to share his story. Inspired by his progress, the company donated a full-support four-wheel wheelchair to help Arthur walk on his own.
The little puppy that wants to run around like any other animal does have a long road ahead of him but has the strong support of people who are cheering for him. As Arthur has started to make some phenomenal strides, his rehab therapist believes that the adorable puppy's brain will be able to rewire itself with regular hydrotherapy and rehab exercises.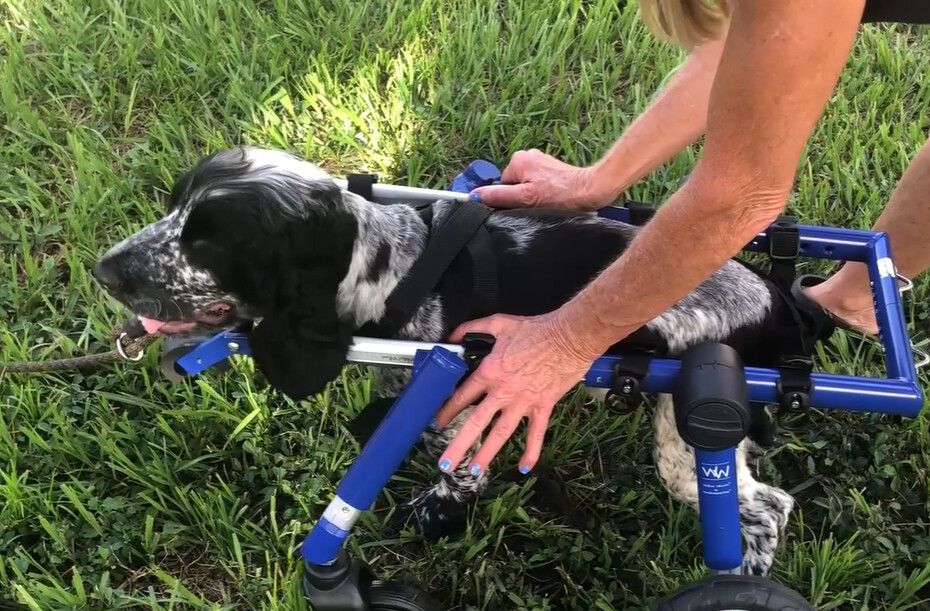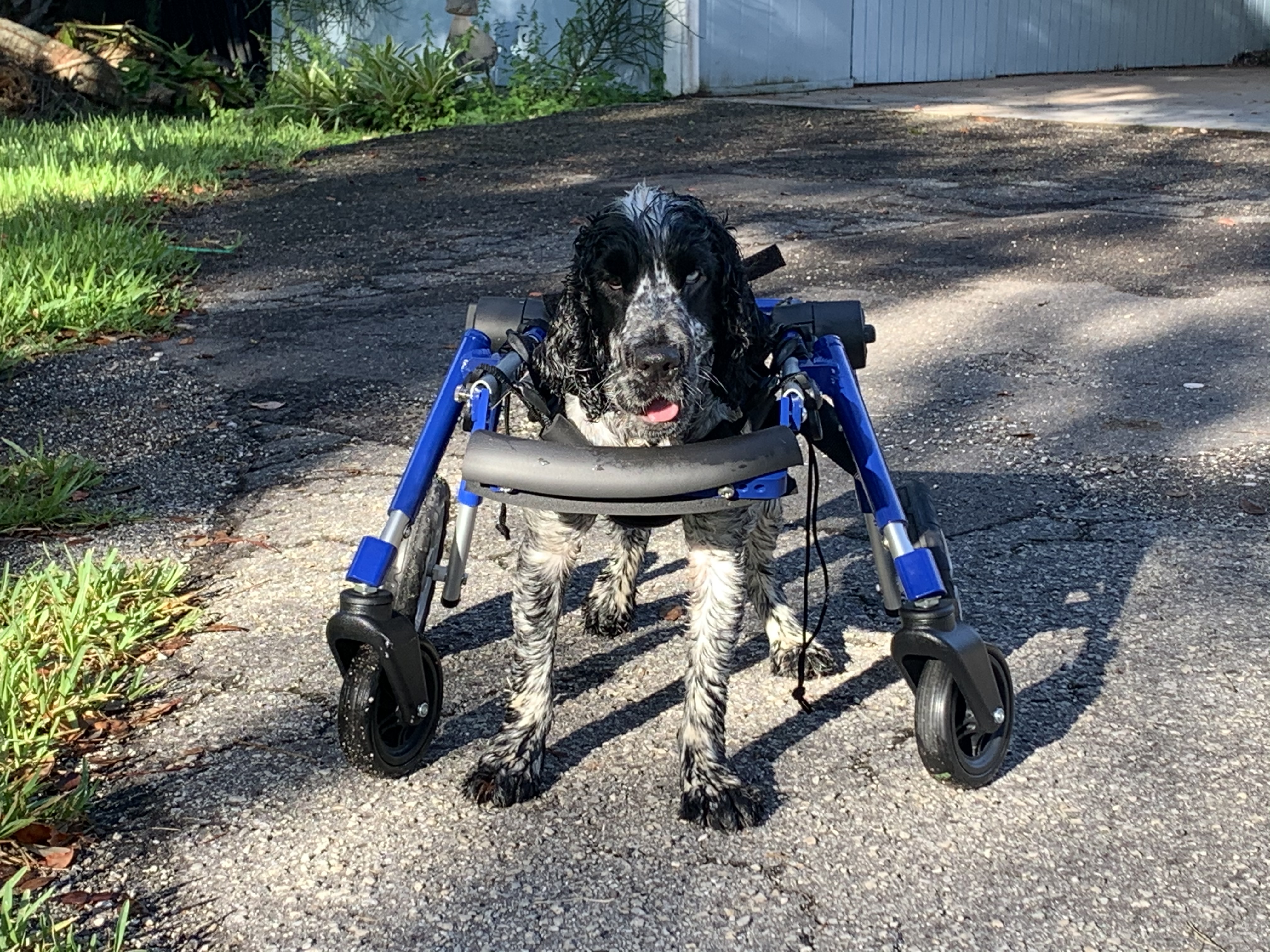 He can now swim by himself with his head high in the pool, according to Satchel's video on Facebook.
Though Arthur already has a home with the nonprofit shelter forever, Knoebel hopes that by helping him improve his mobility, the puppy will find a forever home that he can call his own.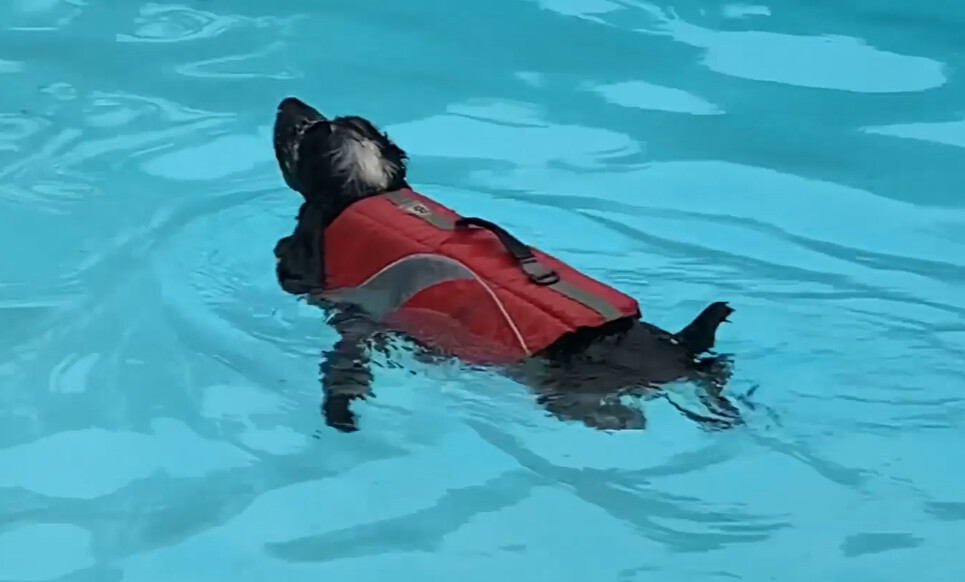 Watch the video:
(Courtesy of Satchel's Last Resort)
We would love to hear your stories! You can share them with us at emg.inspired@epochtimes.nyc