TORONTO—Shen Yun Performing Arts attracted an expected crowd of business people in a city known as Canada's financial and business capital.
Speaking during intermission, some of them shared their thoughts on the acclaimed classical Chinese dance and music production so far.
"I absolutely love it, love it, love it. It is absolutely amazing," said real estate agent Reem Elhaj.
Ms. Elhaj noted that the dancers were "absolutely incredible … everything just falls perfectly, so I am really loving it, every aspect."
It was the first time for her and her companion, Leo Perez, to see Shen Yun, she added.
"It's been just wonderful," said Mr. Perez, a company vice president.
"They are very well choreographed, and obviously there has been a lot of thought and training and a lot of experience going into this. I think you see the reward of their effort and hard work, and it is beautiful to see—definitely," he added, noting that he was excited to watch the second half of the show.
New York-based Shen Yun was founded in 2006 by a group of leading classical Chinese artists who had the vision of reviving China's divinely inspired culture of 5,000 years.
Through captivating myths and legends, stories from history, and representative events from the present day, the show brings to life principles such as compassion and justice, wisdom and sincerity, and reverence for the divine that are at the heart of the ancient culture.
Mr. Perez noted that he found the show very emotional, and especially highlighted the dance titled Steadfast Lotus.
The story-based dance depicts the peaceful faith and courage of Falun Gong practitioners who are suffering persecution by the Chinese regime in modern-day China.
"The obvious one that stood out to me so far, from an emotional standpoint, is what is going on in China with the lack of freedom of speech and freedom to express one's religious belief. I believe that was the one that touched me the most," said Mr. Perez.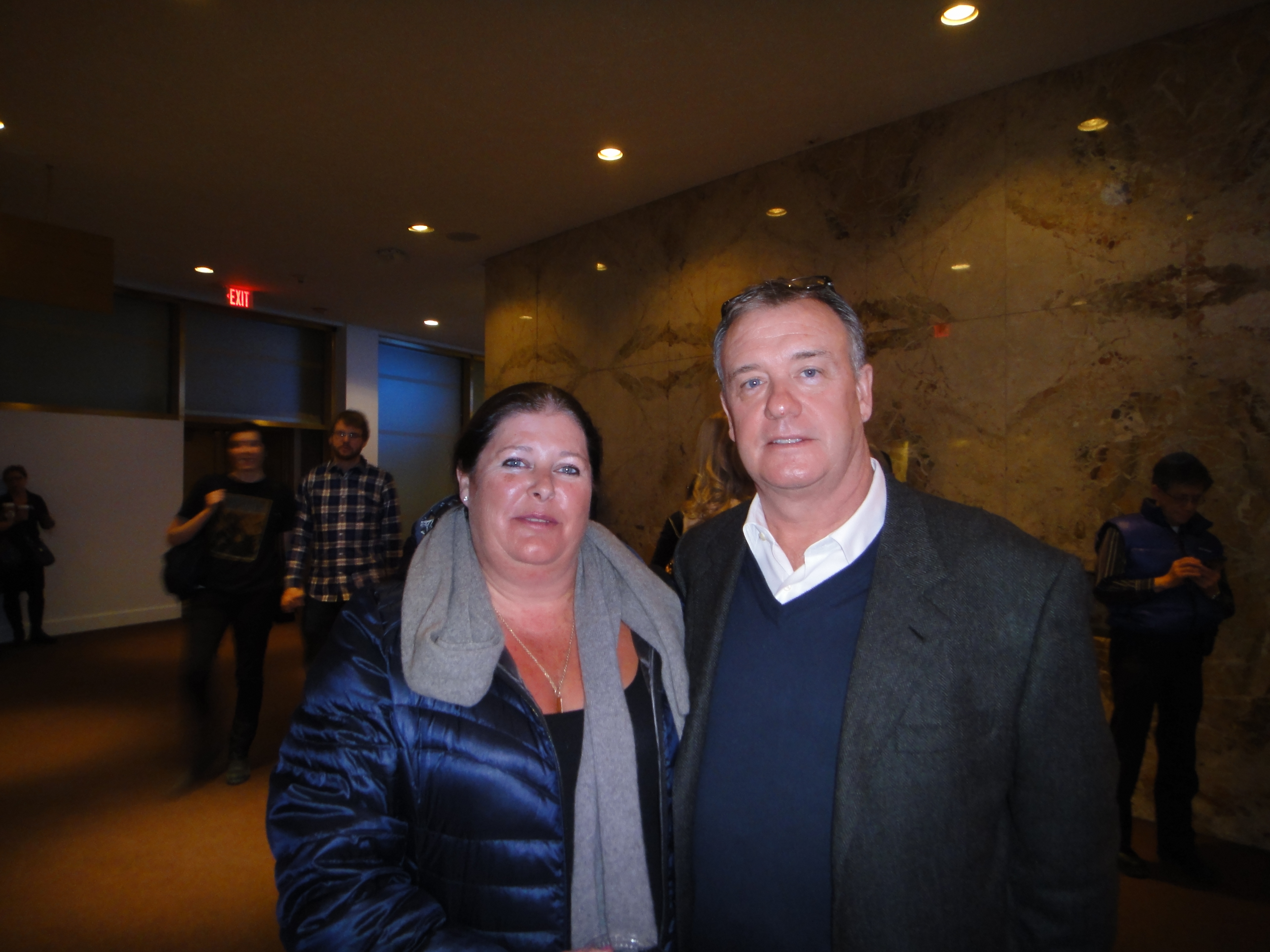 Husband and wife business owners Jim and Tracey Fielding were also among the enthusiastic audience that took in Shen Yun's opening night at the Sony Centre.
"It is terrific, we were just saying we're having a wonderful night," said Mr. Fielding.
"It is amazing, that last act was unbelievable. I really enjoyed that. I enjoyed a lot of them, but that one was amazing—the chopsticks—fantastic," said Mrs. Fielding.
That dance, Mongolian Chopsticks, takes the audience to Mongolia's northern steppes where a group of men come together for a bowl of wine and perform a traditional chopstick dance.
Mrs. Fielding was impressed by the jumps, flips, and tumbling techniques of classical Chinese dance, highly technical moves that were later adopted by athletes and popularized as what people today know as gymnastics and acrobatics.
"Amazing," she said.
"They are really professional," said Mr. Fielding. He said that after working all week, Shen Yun left him feeling relaxed.
The couple also enjoyed Shen Yun's vividly animated digital backdrop, an innovation that extends the stage to bygone eras, scenic vistas, and heavenly realms.
"It was amazing," said Mr. Fielding.
The backdrop and dancers interact in several of the dances, an element Mrs. Fielding enjoyed.
"The way they flight into that [backdrop], I really, really like that," she said.
"That is the first time I've seen anything like that," she added.
Mr. Fielding said he would leave that evening thinking about the culture and beauty Shen Yun displayed.
For Mrs. Fielding, it was "the amazing physical abilities" of the dancers.
With reporting by Teng Dongyu and Matthew Little
New York-based Shen Yun Performing Arts has four touring companies that perform simultaneously around the world. Shen Yun's World Company will perform in Toronto until Jan. 26. For more information, visit: ShenYunPerformingArts.org
The Epoch Times considers Shen Yun Performing Arts the significant cultural event of our time. We have proudly covered audience reactions since Shen Yun's inception in 2006.
Toronto, Canada
Shen Yun World Company