Kaavan, dubbed the "world's loneliest elephant," is now finally free.
On Dec. 1, the 35-year-old mighty jumbo safely landed in the Cambodia Wildlife Sanctuary after a seven-hour-long "once-in-a-lifetime" flight that departed Pakistan's Islamabad International Airport.
Four Paws International, a global animal welfare organization, said in a statement that after weeks of training to familiarize Kaavan with his crate and to minimize his stress levels, the team accompanied the elephant during the flight and "closely monitored him to ensure he remained calm during the journey."
A captive Asian elephant named Kaavan became the subject of a years-long high-profile animal rights campaign after his lonely life in chains was exposed.
Finally, Kaavan's champions are celebrating, as he arrived at a 25,000-acre animal sanctuary in Cambodia from Marghazar Zoo in Islamabad, Pakistan.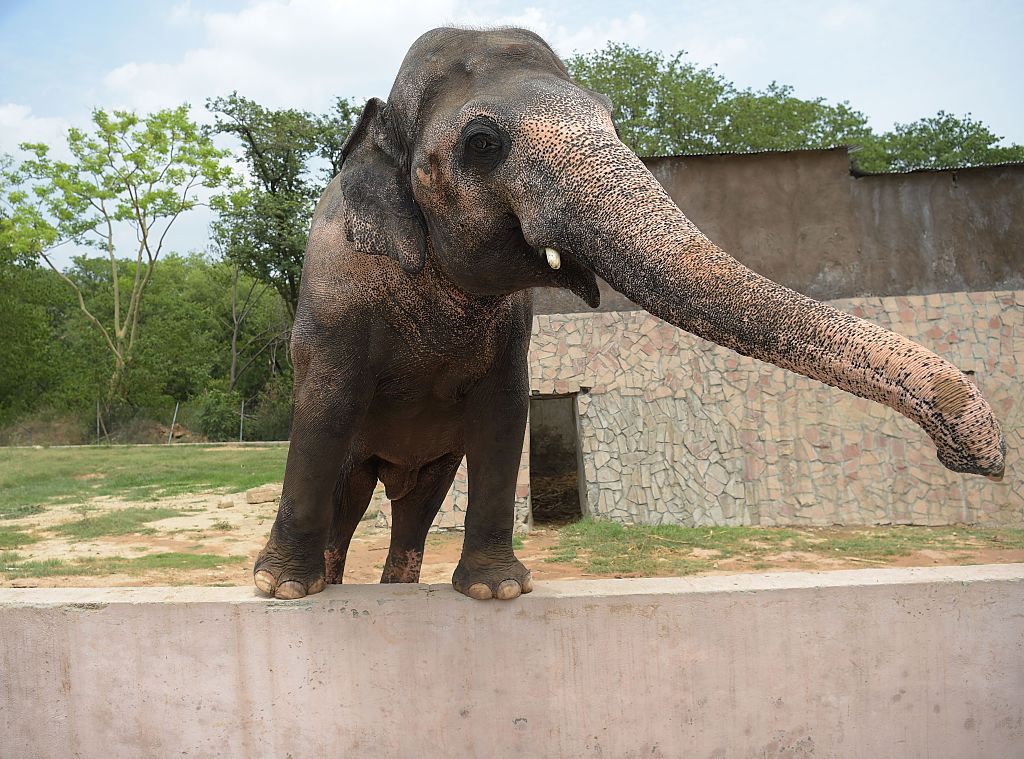 Kaavan was born in Sri Lanka in 1985 and arrived in Pakistan at age 1. At the zoo, he was routinely chained by the legs in his 90-by-140-meter (approx. 100-by-150-yard) pen and was diagnosed with a kind of "mental illness" due to protracted social isolation.
The activists following Kaavan's story have long suspected that the elephant was being mistreated by his caretakers.
The petition started to rescue Kaavan states that after Kaavan's companion elephant, Saheli (which means a female friend in Hindi), died in 2012 due to gangrene and neglect, Kaavan was left entirely on his own. Elephants are by nature social animals; the pair had happily shared an enclosure since 1990.
Hundreds of thousands of activists petitioned for Kaavan's relocation and better life. However, The Express Tribune Pakistan reported in 2016 that the Islamabad zoo officials claimed that Kaavan was not being chained except in the event of "violent tendencies."
However, chronically understimulated and with little shelter from the raging sun, Kaavan showed numerous signs of physical and psychological distress, including swaying and head-bobbing.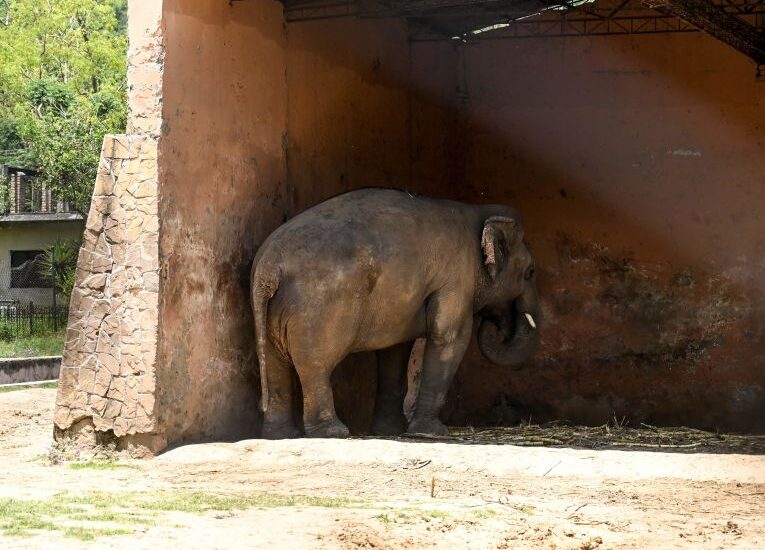 According to the Pakistani news outlet, Islamabad Zoo staffer Jalal-ud-din Ahmad told AFP: "Bring a female elephant and you will see very positive changes in Kaavan," while the elephant's own caretaker, Mohammad Jalal, had admitted that he had "hardly seen him happy."
In response to the animal lovers' years-long tireless effort, a declaration from the Islamabad High Court made Kaavan's emancipation official. On May 21, Chief Justice Athar Minallah formally condemned the conditions at Islamabad Zoo, while ordering Kaavan's release (pdf) in an open court hearing.
The chief justice said: "There are neither adequate facilities nor resources to provide living conditions that would meet the behavioral, social, and physiological needs of the animals. Kaavan, the elephant, has been treated cruelly by subjecting him to unimaginable pain and suffering for the past three decades […] The pain and suffering of Kaavan must come to an end by relocating him to an appropriate elephant sanctuary, in or outside the country."
Two months later, Pakistani government officials granted animal welfare group Free the Wild the authority to relocate Kaavan.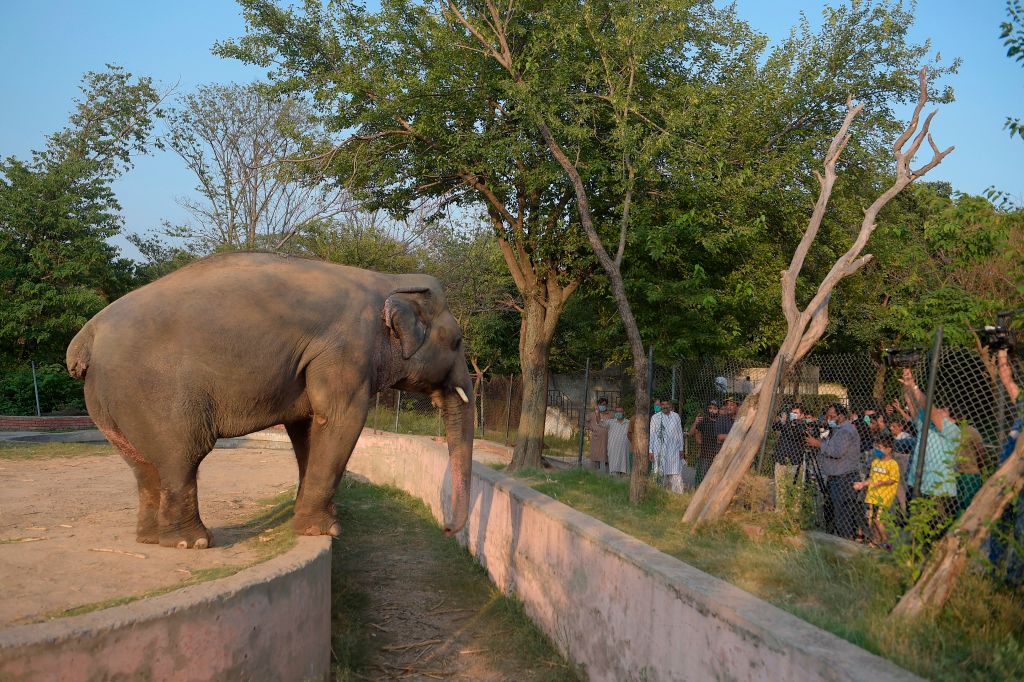 One of the co-founders of Free the Wild, Gina Nelthorpe-Cowne said according to the organization's website that the decision to relocate Kaavan followed five years of "relentless effort" by the welfare group and their extended support network, Team Kaavan.
Finally, on Nov. 30, Kaavan was transported by a seven-hour-long flight to his new species-appropriate home at Cambodia Wildlife Sanctuary in Siem Reap Province.
Four Paws said in a statement that a few days before Kaavan's departure, President of Pakistan Dr. Arif Alvi visited the Islamabad zoo to "officially bid farewell to the elephant who was gifted to the country 35 years ago."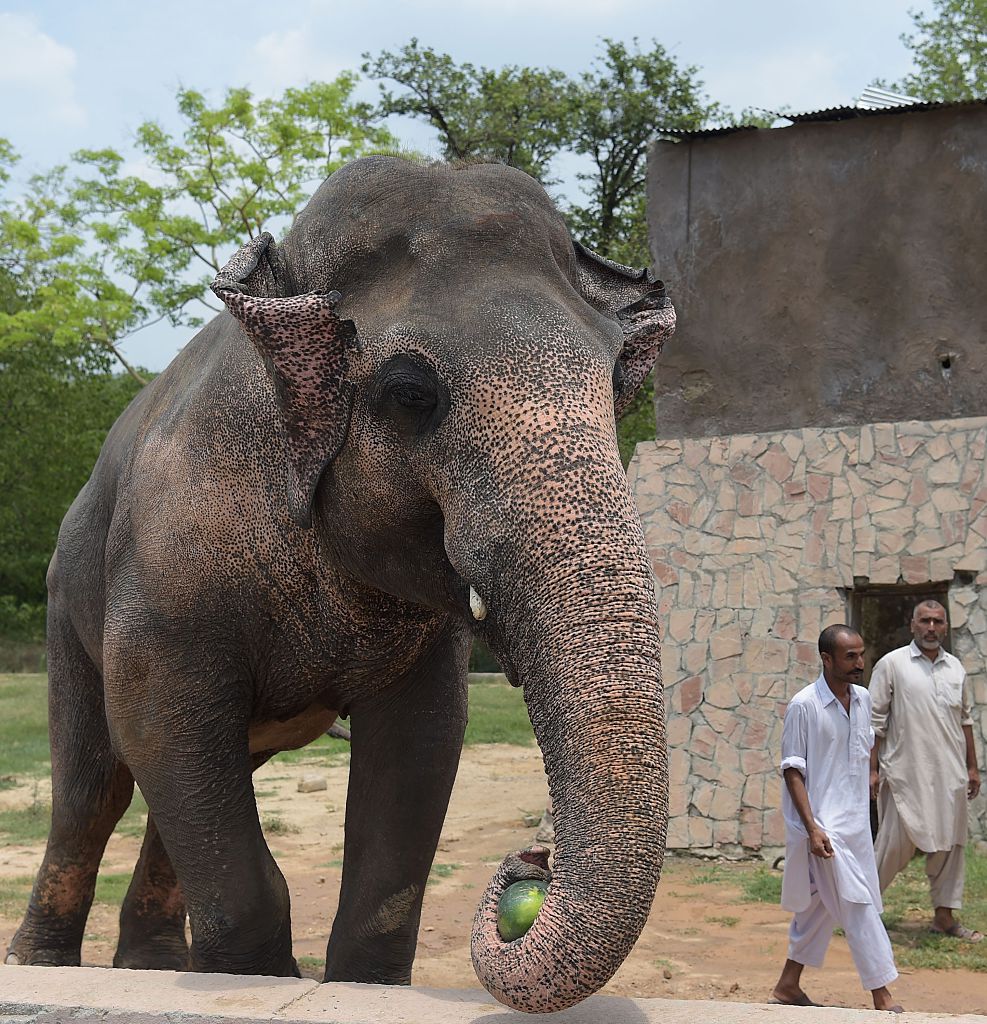 "We have overcome many hurdles to reach this point, not least the global COVID-19 pandemic, but all of these challenges have made this achievement even more monumental," Four Paws veterinarian and mission leader Dr. Amir Khalil said in the statement.
"Now he can finally live the life he deserves and retire happily away from the watchful eye of the visitors that circulated his enclosure day after day."
Louise Bevan contributed to this report.
We would love to hear your stories! You can share them with us at emg.inspired@epochtimes.nyc