Rolling out from the roost, I hear the light, arid air swoosh and sizzle of the eight-foot wingspan of these big birds. They swoop down from their craggy mountain redoubt and out, riding the arid thermals, headed for the sea.
Getting up to this sunbaked platform wasn't easy. With my guide, Theodore, behind the wheel, we bumped down an unpaved road, running right into the heart of a country traffic jam—hundreds of sheep crowding the road, kicking up dust as they trot in lockstep just ahead of our bumper. 

And then, there was the hike. Starting out thin and undulating, the path took us past a number of small curiosities common in remote parts of the South African countryside—at one turn, a dung beetle, doing his thing, and at another, we stepped carefully past a scorpion, steering clear of his toxic tail, and we stayed always mindful that this place is home to cape cobras, puff adders, and green mambas.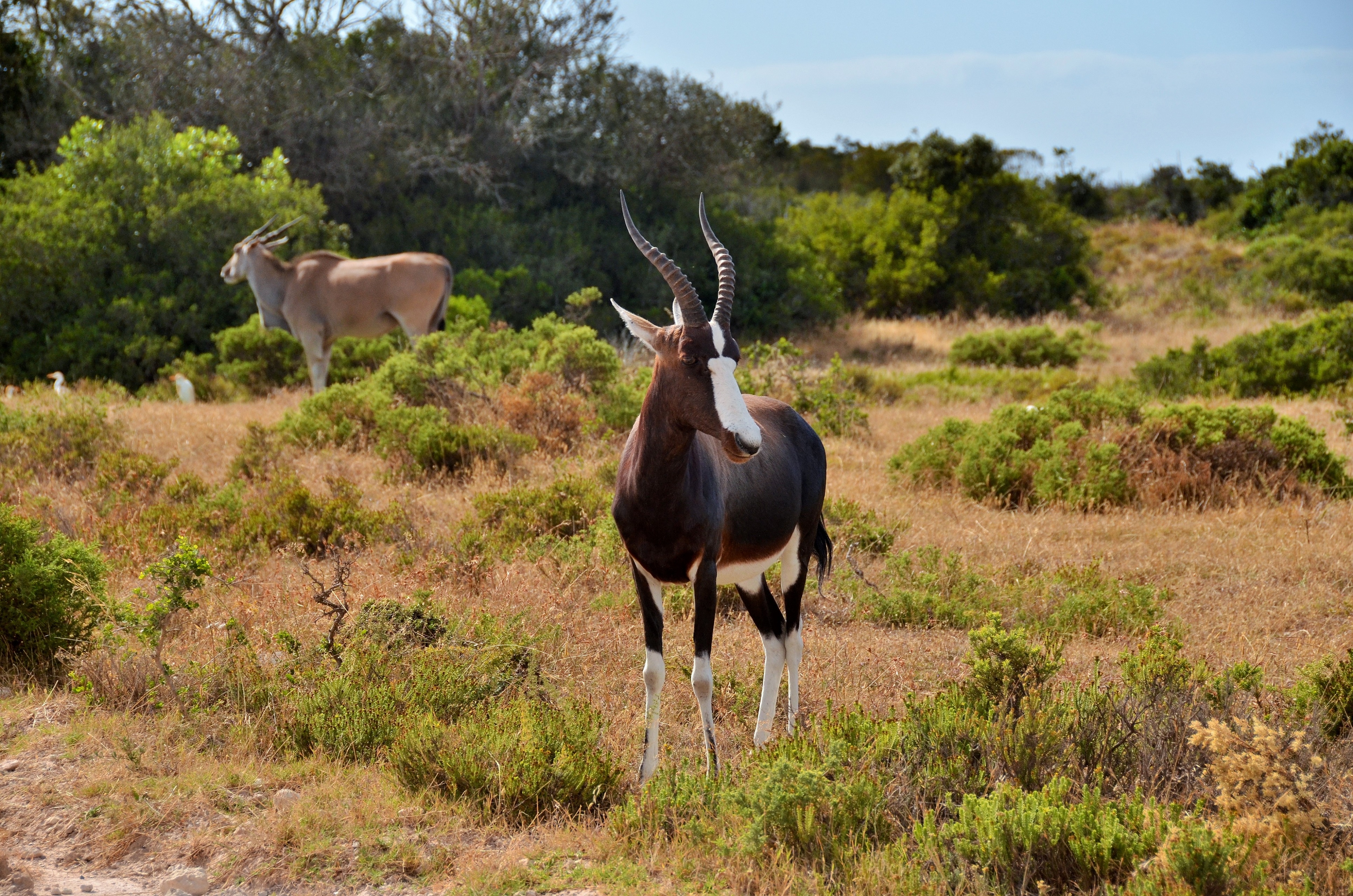 Soon the path inclined sharply, and I huffed and puffed up the steep side, pausing occasionally for an extra breath. Theodore encouraged me by telling the story of an 82-year-old woman who completed this same hike, although it took her all day. And he made a joke, too, pointing high in the air, at one of the birds of prey circling above me. "He's waiting on you," Theodore laughed. "Just give him a minute."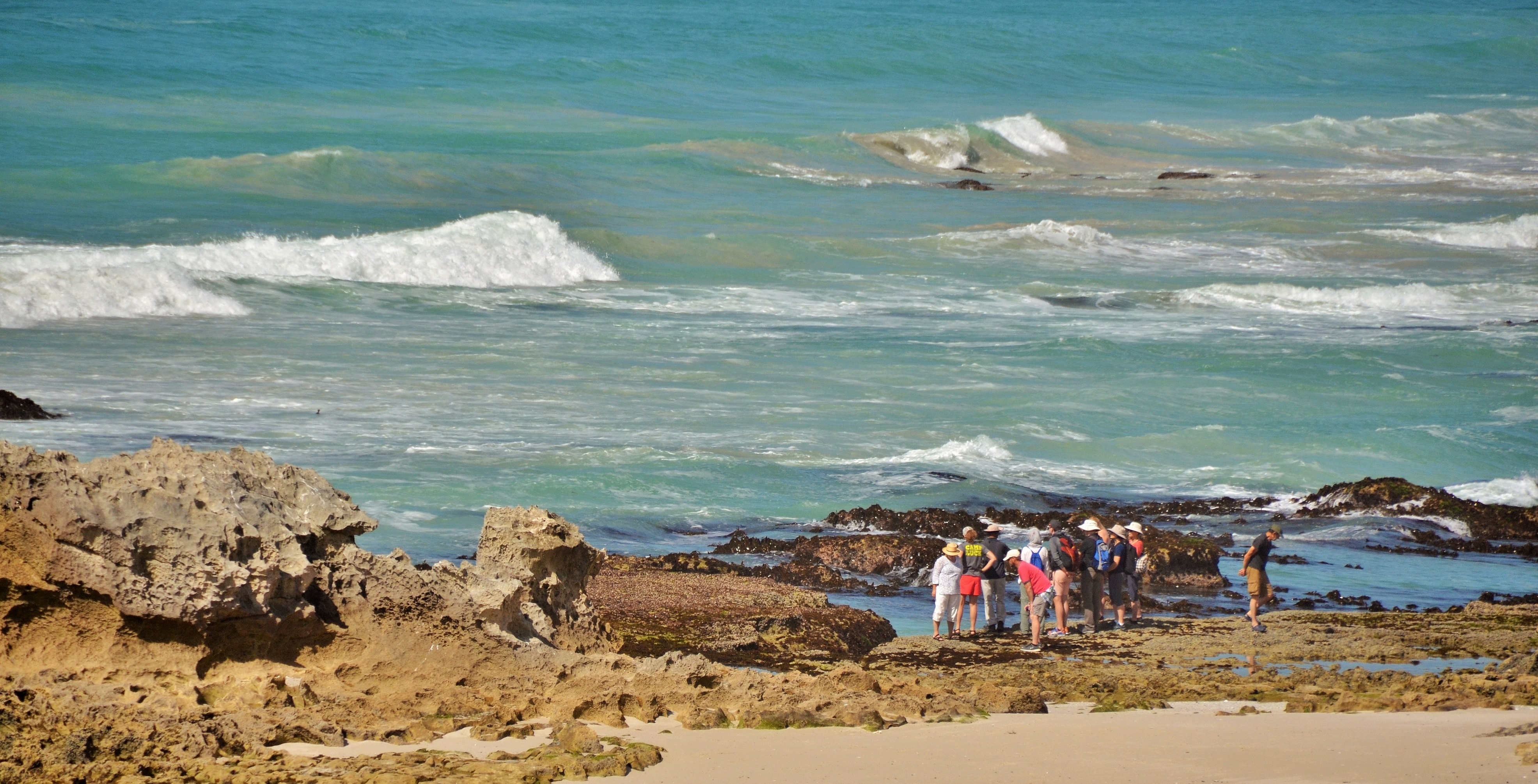 I'm inside the De Hoop Nature Reserve, hanging out with a colony of Cape vultures. A long way from anywhere—way out on the windswept Western Cape, a scenic three-hour drive east of Cape Town. This 130-square-mile preserve brings together a wide variety of ecosystems, mountains, and bio-diverse grasslands and sand dunes strung along hundreds of miles of unoccupied Indian Ocean beaches. A UNESCO World Heritage Site, it's home to South Africa's most endangered animals, brought here for protection when numbers reach critically low levels.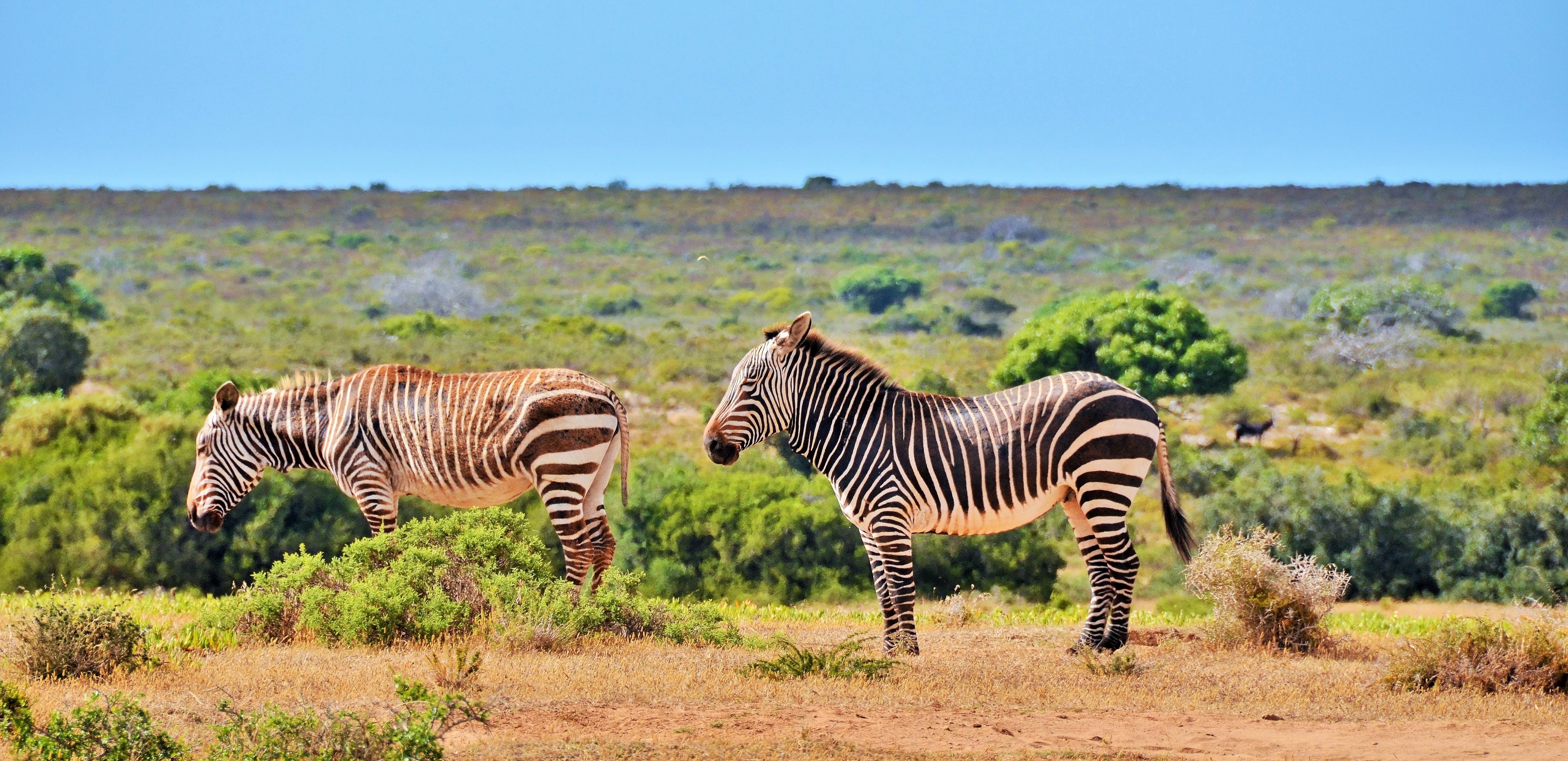 For example—the Cape vulture, the most endangered animal in the park. Noting that this is the last remaining colony in the Western Cape, Theodore told me that their numbers once sank as low as 60, but, since being protected at De Hoop, they have increased to more than 350. While vultures aren't normally known for being a beautiful bird, this species, with white splashed across its wings, is rather majestic when in flight. 
But life isn't easy for a Cape vulture. It lays just a single egg per year, and the threats are myriad—from predators to power lines to loss of habitat. But here, nestled into a crag in the cliff, in one of the highest places in De Hoop, Benans said they've found a life-giving refuge.

"Everything happens here in the Potberg Mountains," he said, noting that the birds mate and lay eggs just over there, near the platform where we're standing. "It's the perfect place to boost the population—they're well-camouflaged, they look like little stones in the cliff."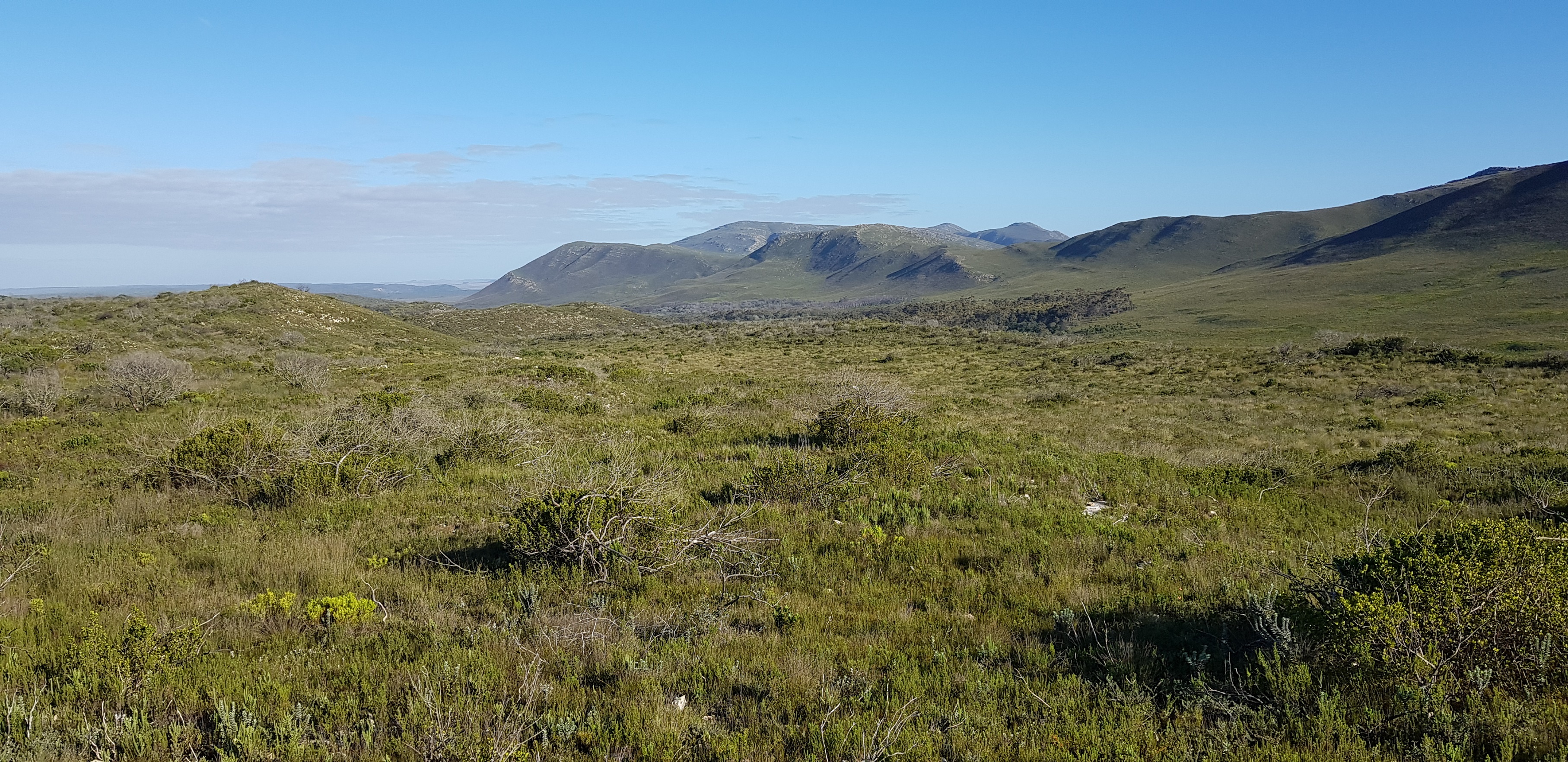 And the vultures aren't the only animal protected here—driving up to my accommodation the previous day at the De Hoop Collection, for a two-night stay, the first thing I noticed were the bontebok, everywhere. Horned antelope with a distinctive white patch on their faces, this species was hunted almost to extinction, and there were once as few as 17 animals left in the world. But they're flourishing now—with as many as 600 at De Hoop alone.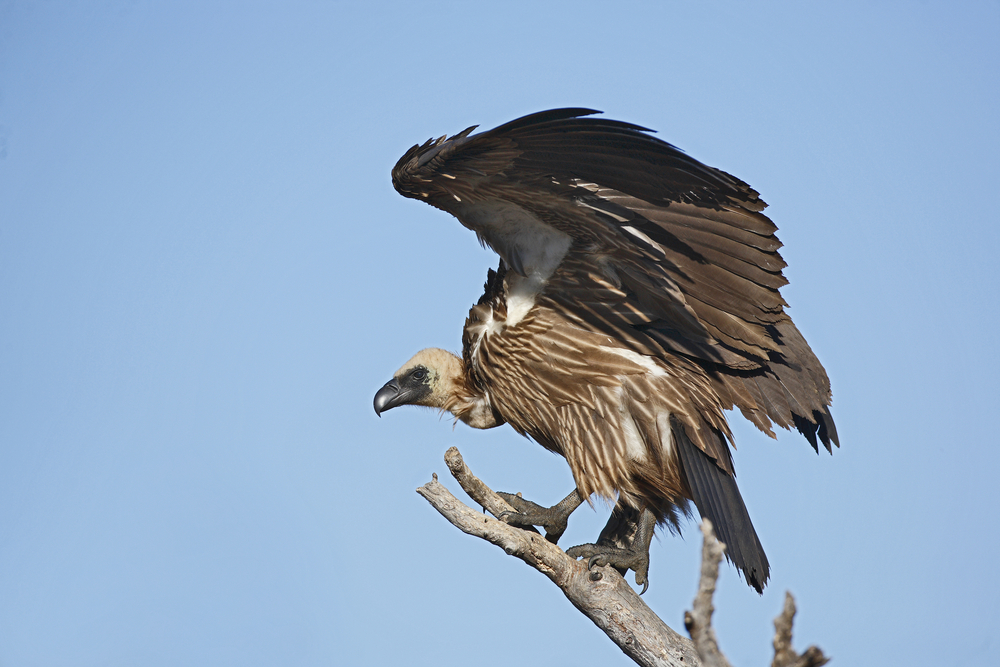 I parked next to one of these curious creatures, just grazing out in an open field near the parking lot, and checked into my suite, the Opstal Manor House. Turning the key, I found a large, historic, whitewashed and thatch-roofed dwelling with three bedrooms and a full kitchen. I took a little self-guided tour around the complex, which was once a thriving farm and now features tennis courts, a swimming pool, and an excellent restaurant.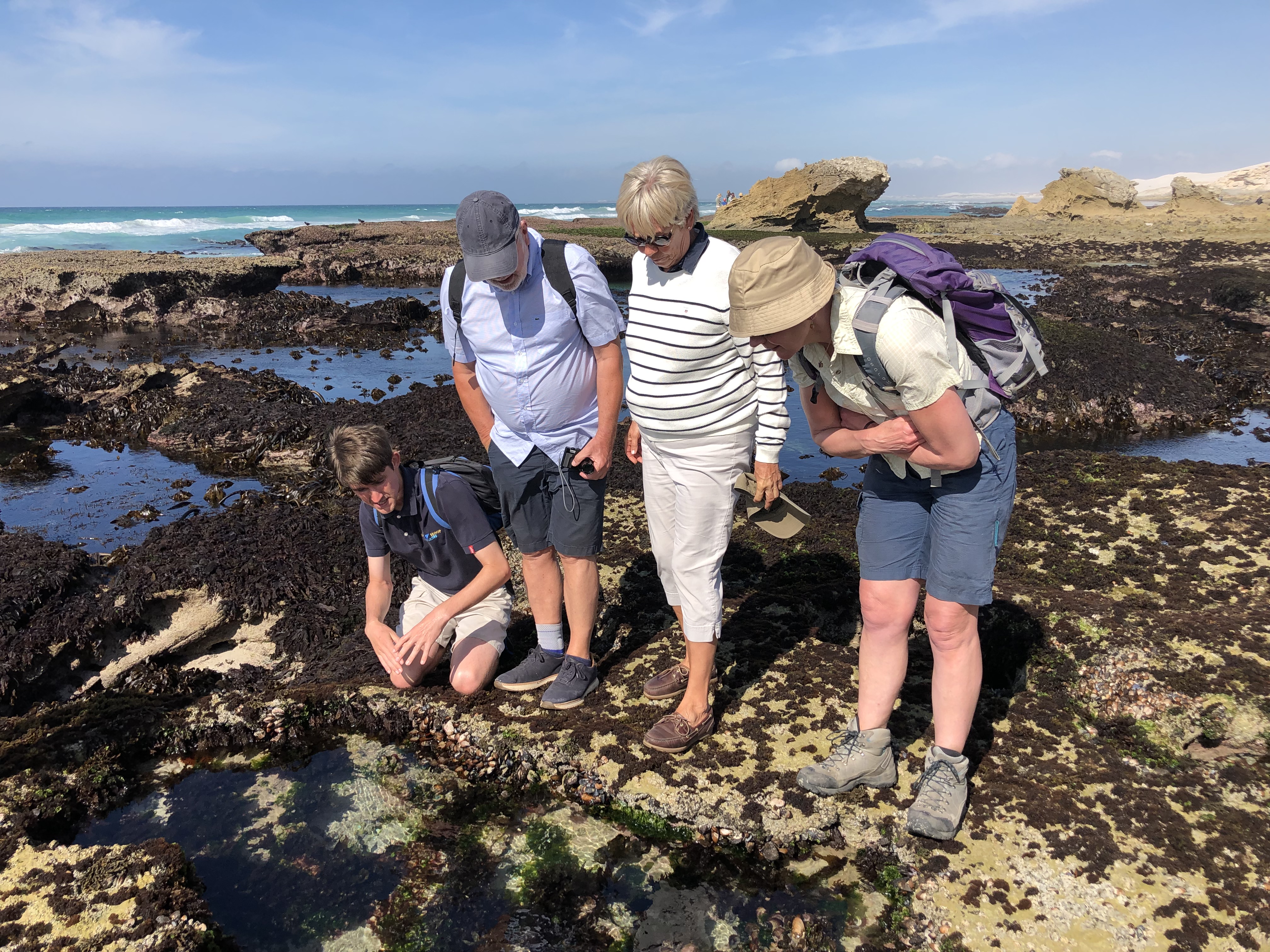 After settling in, I got on a boat. Cruising onto the calm waters of a 10 mile-long lake, the captain and guide, William, noted that this brackish water was once a river, but it's widened over time. He pointed out the abundant wildlife that surrounded the lake, adding the fact that you can sometimes track rare and elusive Cape mountain leopards along the beaches here.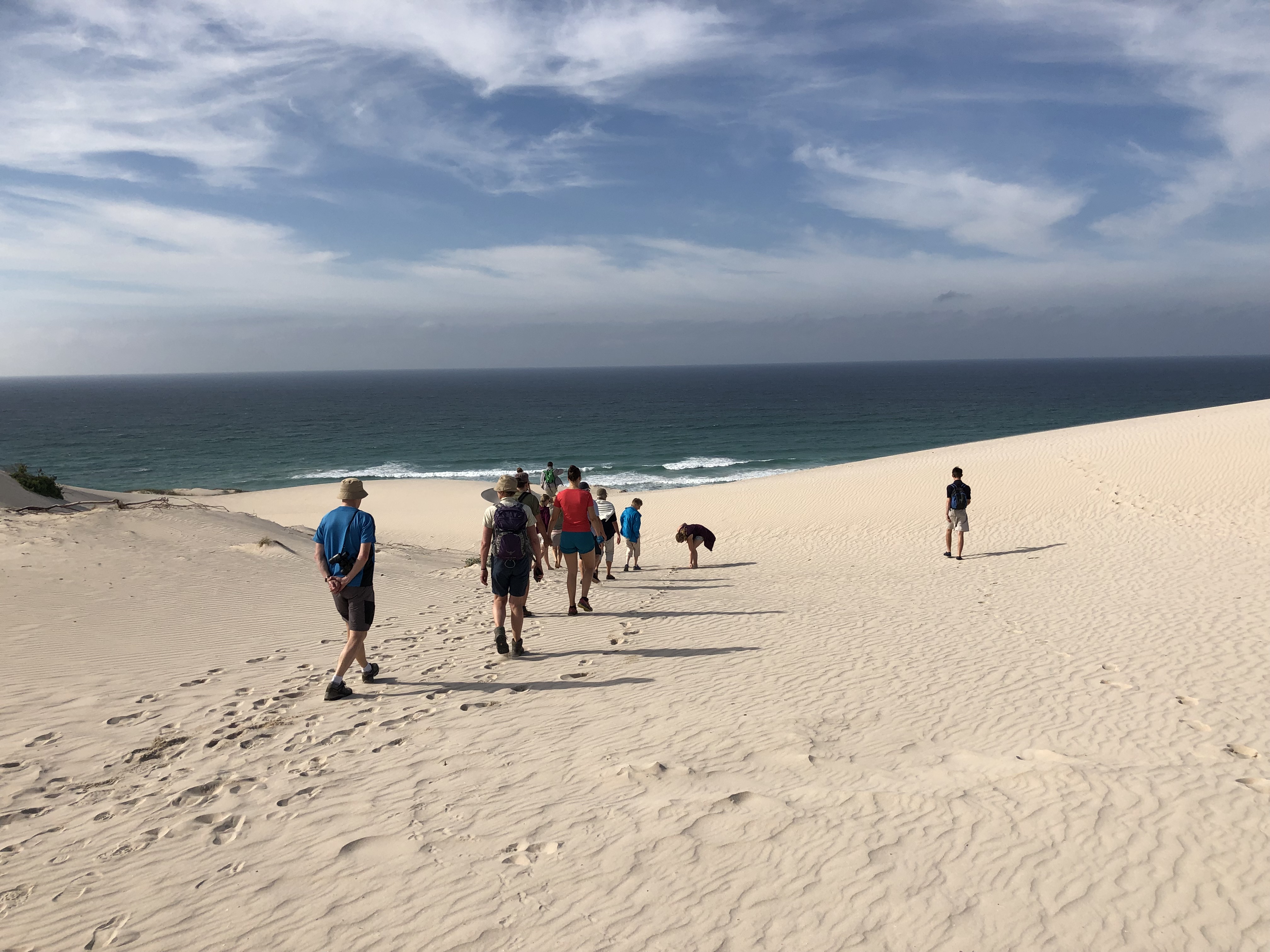 We motored slowly past a band of baboons, the alpha male digging for crabs in the mud, eyeing us warily as we passed. And then a fish eagle startled hundreds of pink flamingos. And, after that, a huge eland—big and somewhat bovine, the world's largest breed of antelope. William also told us to keep an eye out for the curious and playful clawless otter (none emerge) and, signaling to the sea, noted that as many as 1,200 southern right whales could be spotted right from the shore, in season.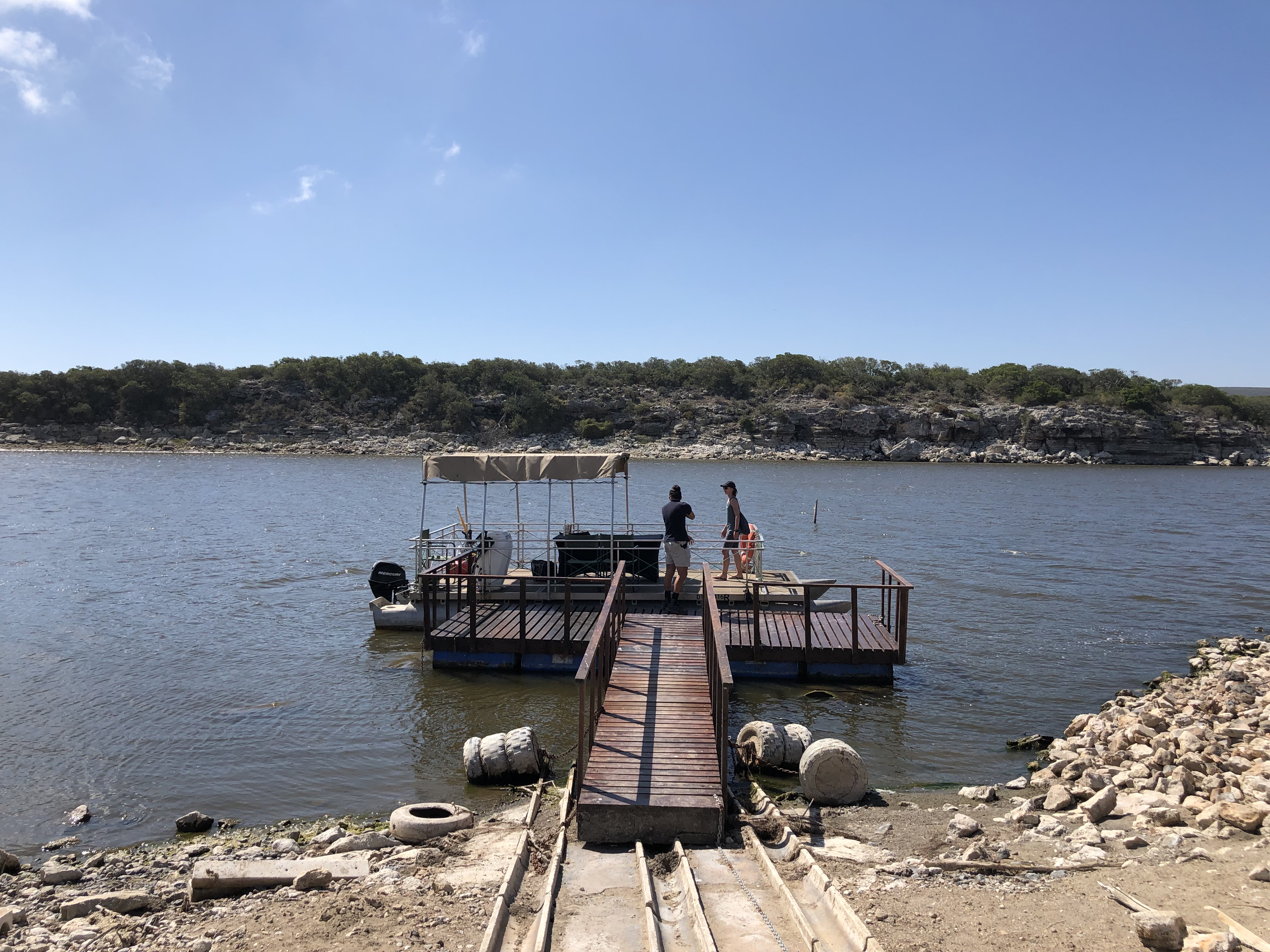 Back on dry land, I took a little time to don a hard hat and tour a brand-new nearby waterfront hotel, at the time not yet opened—the Lekkerwater Beach Lodge. Set on the footprint of former president F.W. de Klerk's country getaway (his own version of Camp David), the seas here teem with wildlife—thousands of dolphins, millions of fish, with great white sharks routinely cruising by. Seeing some rooms, and walking along the beach, I was told that, in part because of this vibrant sea life, evidence of human settlement here dates back 40,000 years.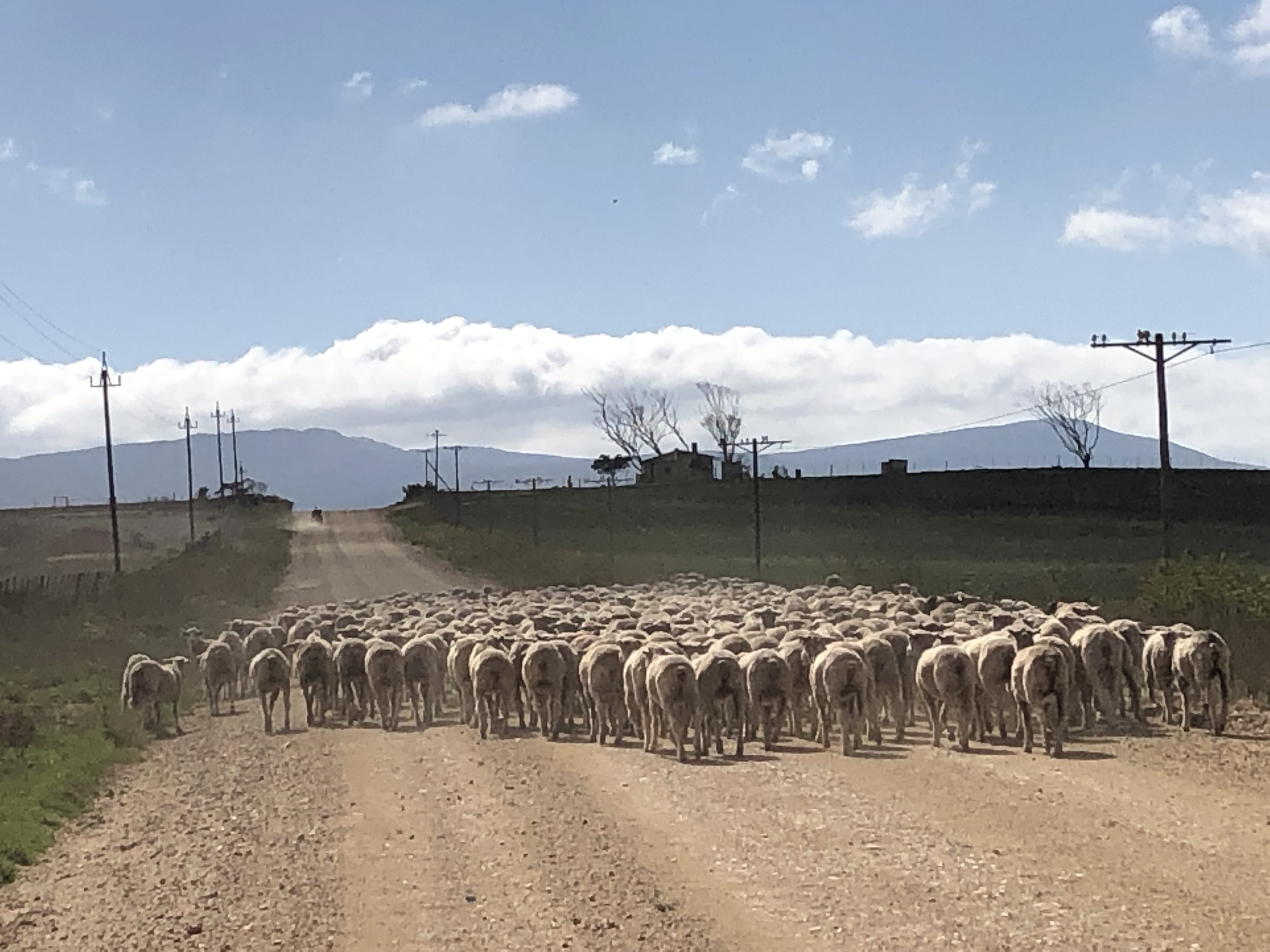 Returning to my lodge in the final hours of my visit, I headed back to the beach, to a world that's constantly in flux. Led by two guides—Del and Adolph—I joined a group and strode over a series of dunes, stepping carefully to keep the sand under my soles. Down at the water's edge, we reached the intertidal zone, where the wildlife changes every day with the pull of the moon and the subsequent flow of the Indian and Atlantic, which flow together here.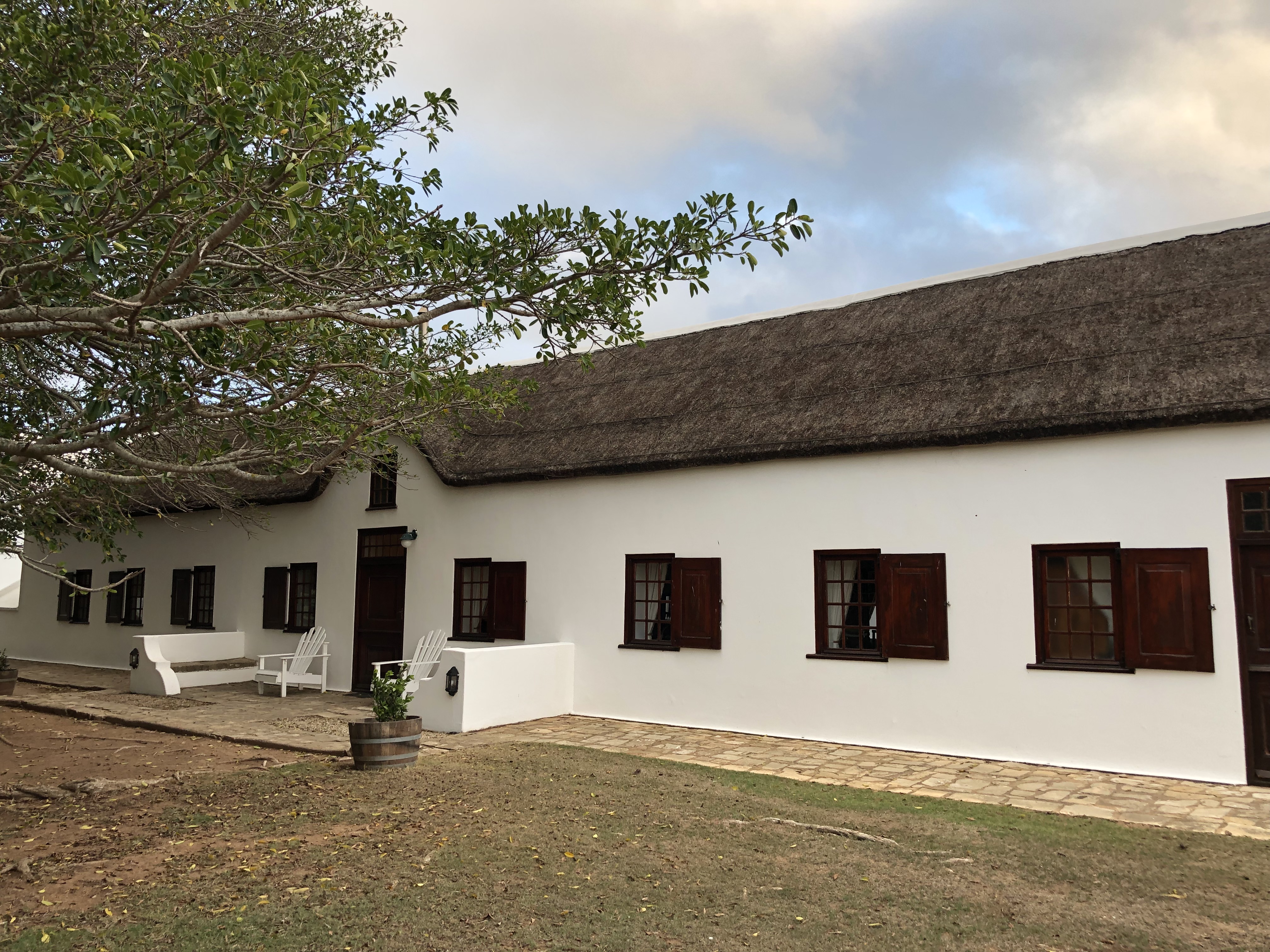 "We have one of the fastest currents in the world," Del said, noting that just beneath the waves you'll find more than 150 shipwrecks.
We walked across a shell midden dating back 5,000 years, fossilized remnants of prehistoric human development, right here, a place where prehistoric people would spend two to three days feasting on mussels and snails, discarding their shells here before migrating inland. Adolph found treasures in every rock pool we encountered. He pulled out a sea urchin, which he assured us wasn't poisonous, and everyone in the group got a chance to handle it. We step lightly across the slick surfaces, also seeing sea stars and abalone, and even a small octopus. 
Back in my car and headed back to Cape Town, I startled a few rare bontebok on the way out. Soon I would be back in the hustle and bustle of the city. But for now, the Potberg Mountains just on the horizon, I knew that another Cape vulture, strange and majestic, has probably launched from its safe place, soaring through the blue sky above.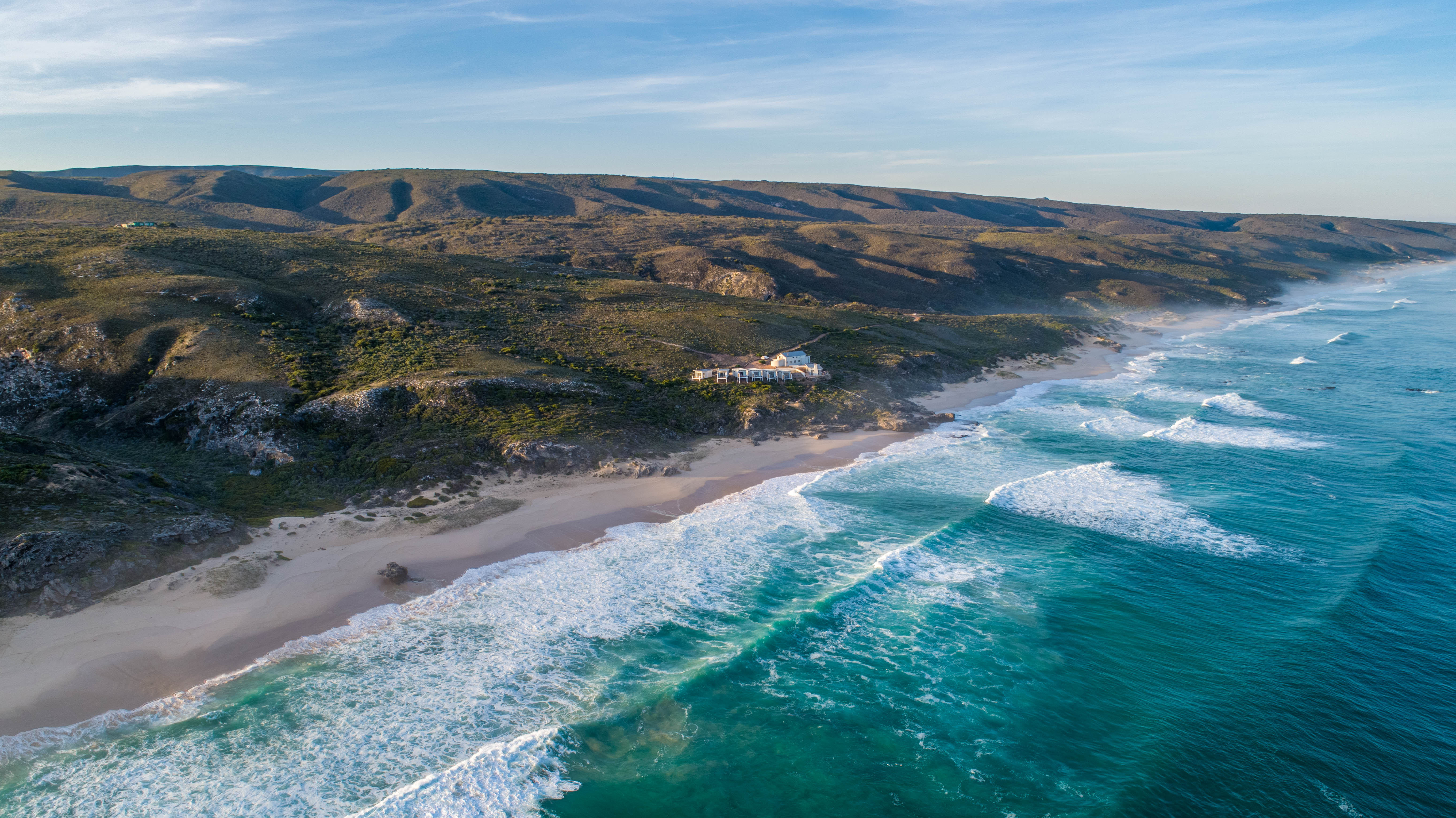 When You Go
Expert Africa, a tour operator based in the UK, offers tailor-made itineraries to South Africa (as well as several other countries in Southern Africa) and De Hoop. Led by a founder who spent years on the continent, trips are planned by experts who spend generous amounts of time touring their countries of specialization. They offer a well-curated list of hand-picked lodges, top guides, and high-end transfers, by road and air. At De Hoop, stays can include both Opstal and Lekkerwater.  

Most trips to De Hoop will start and finish in Cape Town. There, stay at the Vineyard Hotel, which sits on a lush, eight-acre property that includes namesake vineyards, planted to celebrate more than three centuries of winemaking on the Cape. Rooms are located in a palatial, historic home. 
Toronto-based writer Tim Johnson is always traveling, in search of the next great story. Having visited 140 countries across all seven continents, he's tracked lions on foot in Botswana, dug for dinosaur bones in Mongolia, and walked among a half-million penguins on South Georgia Island. He contributes to some of North America's largest publications, including CNN Travel, Bloomberg, and The Globe and Mail.
He was a guest of Expert Africa and the De Hoop Collection.