When my husband, Andrew, and I first bound together our souls and wallets the year after we graduated from college and moved to a new state, we, like many who marry young, were completely broke. We moved to a tiny basement apartment in Charlottesville, Virginia, with popcorn ceilings and a musty odor.
Like any other starry-eyed newlyweds, we wholeheartedly loved it.
On Saturday mornings in Charlottesville, we loved to visit the farmers market. We'd brew our own coffee—as at that age, paying $4 for a cup of drip coffee still felt extravagant and outrageous—and walk past the colorful stalls selling flowers, art, and baked goods.
One morning, just as the weather was beginning to turn and the air held the crisp tint of fall, we walked past a bakery stand selling donuts. I am usually not a donut person, but these smelled like someone had wrapped up heaven and put it in an air fryer. Cake donuts, with a sprinkling of sugar, lined the shelves. I was desperate to try one.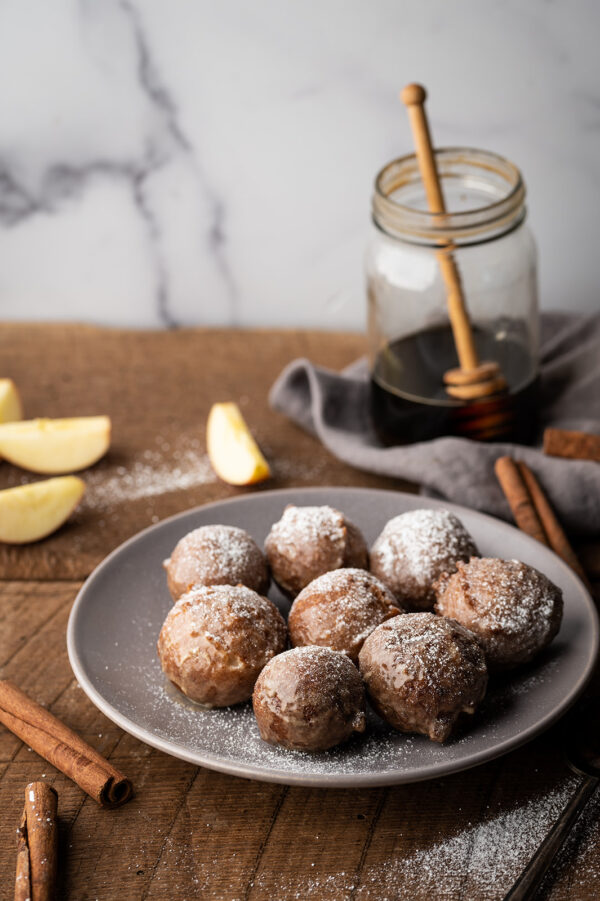 My new husband, who was starting his own business and had nothing on him but an empty wallet, saw me drooling over the sugary rounds and said, "I can make you those when we get home."
"You can?" I asked. At that point in my life, I was still learning to boil water. I had no idea that something as delicious as donuts could be made in a home kitchen.
Laughing, Andrew, who has known how to make homemade cookies since before he could read, took my hand and we headed back to our apartment. He opened up our baking cupboard and pulled out the flour, sugar, baking powder, and canola oil. Within about 10 minutes, he had mixed up a batter and begun to drop it into the hot oil. I watched the batter swirl into beautiful little spheres as it hit the heat.
A few minutes later, as we enjoyed fresh, hot cinnamon-sugar donuts on the faded floral couch with three legs, gifted by Andrew's grandparents, drinking our coffee, I felt like the richest person in the world.
Sharing the Riches
After that day, I talked about Andrew's fresh homemade donuts to anyone who would listen, so much so that as Christmas rolled around, we decided the only way to really celebrate would be with a Deck Your Donut Party.
Packing our friends into our tiny apartment in a way that makes the present-day COVID-cautious version of me cringe, we all overheated in our Christmas sweaters while Andrew fried donuts over the stove. We had a Deck Your Donut station, where guests could sprinkle their edible delights with chocolate, sprinkles, cinnamon sugar, and confectioner's sugar. We squeezed onto that ugly floral three-legged couch or the floor around it, playing games and eating donuts late into the night.
As we cleaned up that evening, washing sticky floors and throwing away paper plates, we realized that fancy foods and nice dishware aren't necessary for hosting well. It turned out that it was possible to take a few staple ingredients from the pantry and turn them into the centerpiece of a gathering—a vessel for hospitality.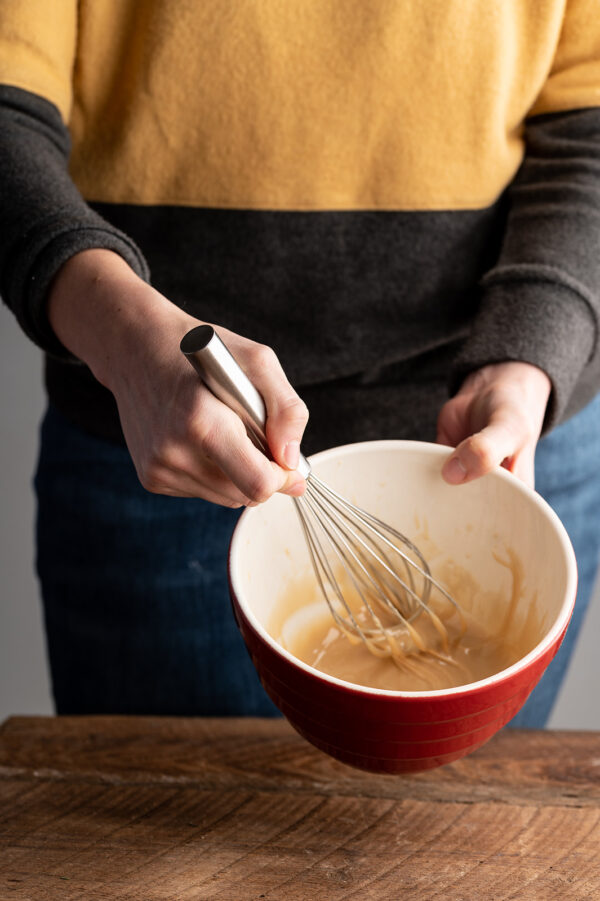 The Heart of Hospitality
We've hosted a Donut Party every year since—in the townhome we moved to next, then the university apartment with only two burners, and now, our current home, always marveling at how the simplest ingredients can make for such a fun and delicious gathering.
It's easy when you're young and just starting out to think that hospitality is something you'll get to later in life when there is more: more time, more space, more money; when you're not living in rented apartments with filmy white paint, and have more to offer than a hand-me-down couch. But these Donut Parties have taught me so much about what hospitality actually is.
Learning to open up my home back then, when the walls and furniture were packed in tightly around me, has made it so much easier for me now, as a mom of two, to consistently welcome others into my jubilantly chaotic home. Creating an event around food when I had just a mini range, and my hands served as extra countertop space, taught me to be flexible around what I "need" for a good party.
In those years, when it seemed like we were always moving and we had so little in our dwelling place to show off, we learned that it is the size of the heart, not the home, that matters in hospitality.
Throughout the past year, we've still had plenty of Donut Parties, though on a much smaller scale, primarily consisting of two enthusiastic participants: our children. Hosting these special occasions for my family has been one of the best things to come out of this season, another avenue to create memories and traditions within my home.
That said, we can't wait until the day when we can host a full-fledged Donut Party again.
Andrew's Cake Donuts
Makes 3 dozen donut holes
For the Batter
2 cups flour
1 1/2 tablespoon baking powder
1/2 cup sugar
1 teaspoon cinnamon
1/4 teaspoon ground ginger
1/2 teaspoon ground cloves
2 tablespoons unsalted butter, melted
1 egg
1/2 cup applesauce
1/2 cup whole milk
Pinch of salt
Canola or vegetable oil, for frying
For the Glaze
1 1/2 cup sugar
1/4 teaspoon ground cloves
1/4 cup apple cider
Combine all ingredients for the batter in a large mixing bowl.
Using a Dutch oven or sturdy pot, heat 1/2 gallon of canola or vegetable oil—or enough to cover the base with about five inches of oil—over high heat, until the oil reaches 365 degrees F. Line a baking sheet with foil and place a wire cooling rack on top.
Using a cookie scoop, drop six balls of batter at a time into the hot oil. Cook for three minutes, then use a fork to flip each donut. Cook for another three minutes. They should be brown in color.
Using tongs, remove the donuts from the oil and place them on the wire rack to cool. You can check if they are done by cutting open the first one—the texture should be cakey and light.
Repeat with the remaining batter.
Once the donuts are dry (they'll still be warm), put them all in a storage container. Mix together the ingredients for the glaze and pour the glaze over the top of the donuts. Put the lid on the container and lightly shake it until all the donuts are coated with the glaze.
Rachael Dymski is an author, florist, and mom to two little girls. She is currently writing a novel about the German occupation of the Channel Islands and blogs on her website, RachaelDymski.com