A former semi-truck driver lost his job and was confined to a wheelchair after a work-related accident in March of last year. Now, the 62-year-old from Langley Mill, Nottingham, credits an adorable French bulldog, which he rescued, for saving his life.
Keith Aspin had been a truck driver for 25 years, and he loved his job. His life took a tragic turn, however, when he suffered a debilitating injury. Aspin was throwing a strap over a load for a typical day when he suffered an arterial blockage, which caused him to collapse.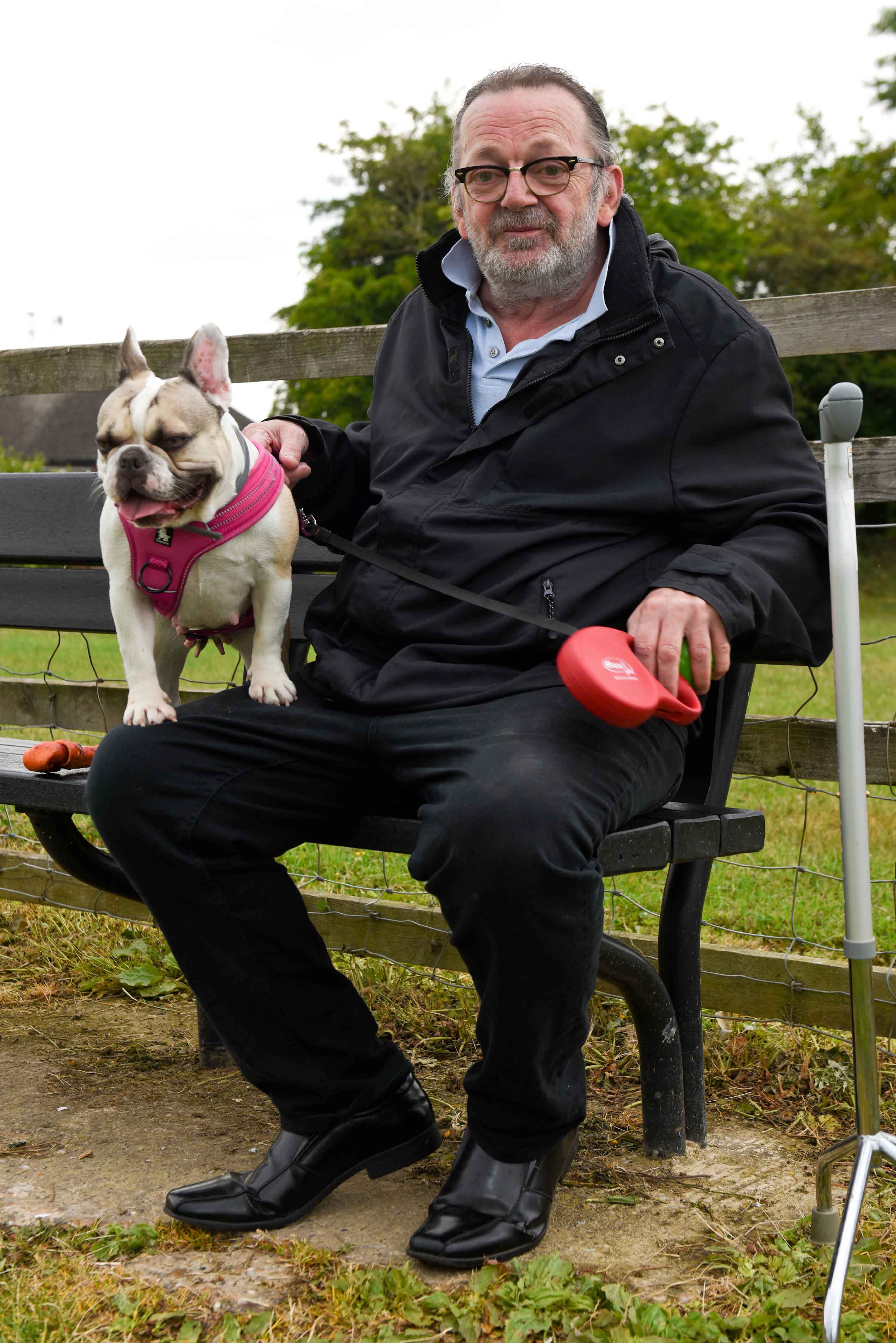 As a result, he sustained 14 broken bones in his spine, a 10-inch gash on his head, and a dislocated shoulder. He was then told he would be unable to walk for two years and would require spinal surgery.
His injuries left him confined to a wheelchair, his license was revoked, and he consequently lost his job. He then lost his home and had to move into a wheelchair-accessible assisted-living facility. Both his body and mind began to deteriorate.
"From March until December, my life was spent lying down on my sofa because I couldn't even make it to my bed," Aspin told Caters.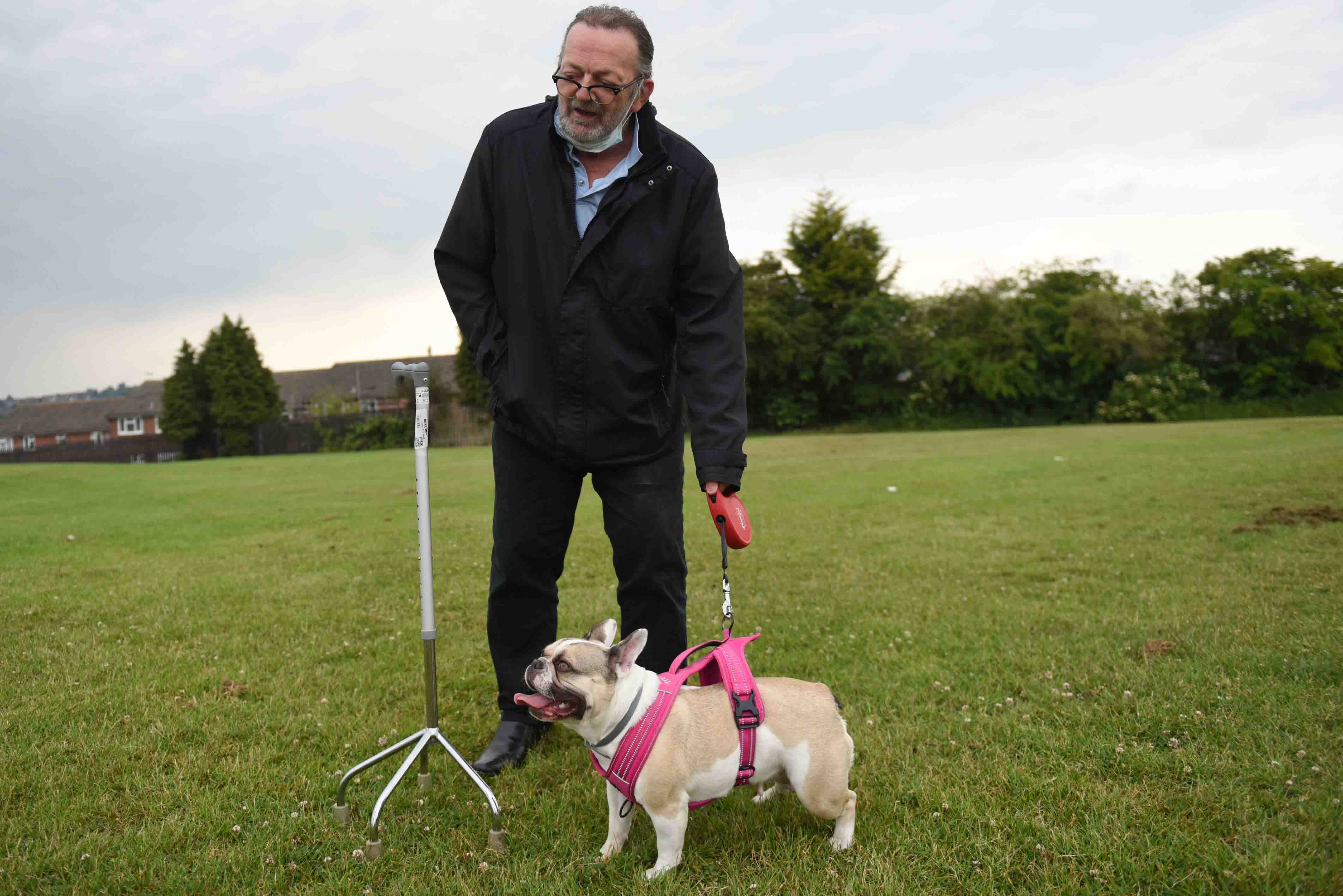 As a result of diminished upper body strength, Aspin became unable to bathe, prepare his own food, or go out to shop for himself. He attempted physiotherapy, though it was unsuccessful, causing him too much difficulty. His mental health took a turn for the worse.
That's when he began searching for a companion online.
In January, Aspin met Maja for the first time. The 19-month-old French bulldog had been rescued from an abusive puppy mill, and Aspin came across an ad seeking a home for the poor puppy. He soon found that he needed her as much as she needed him.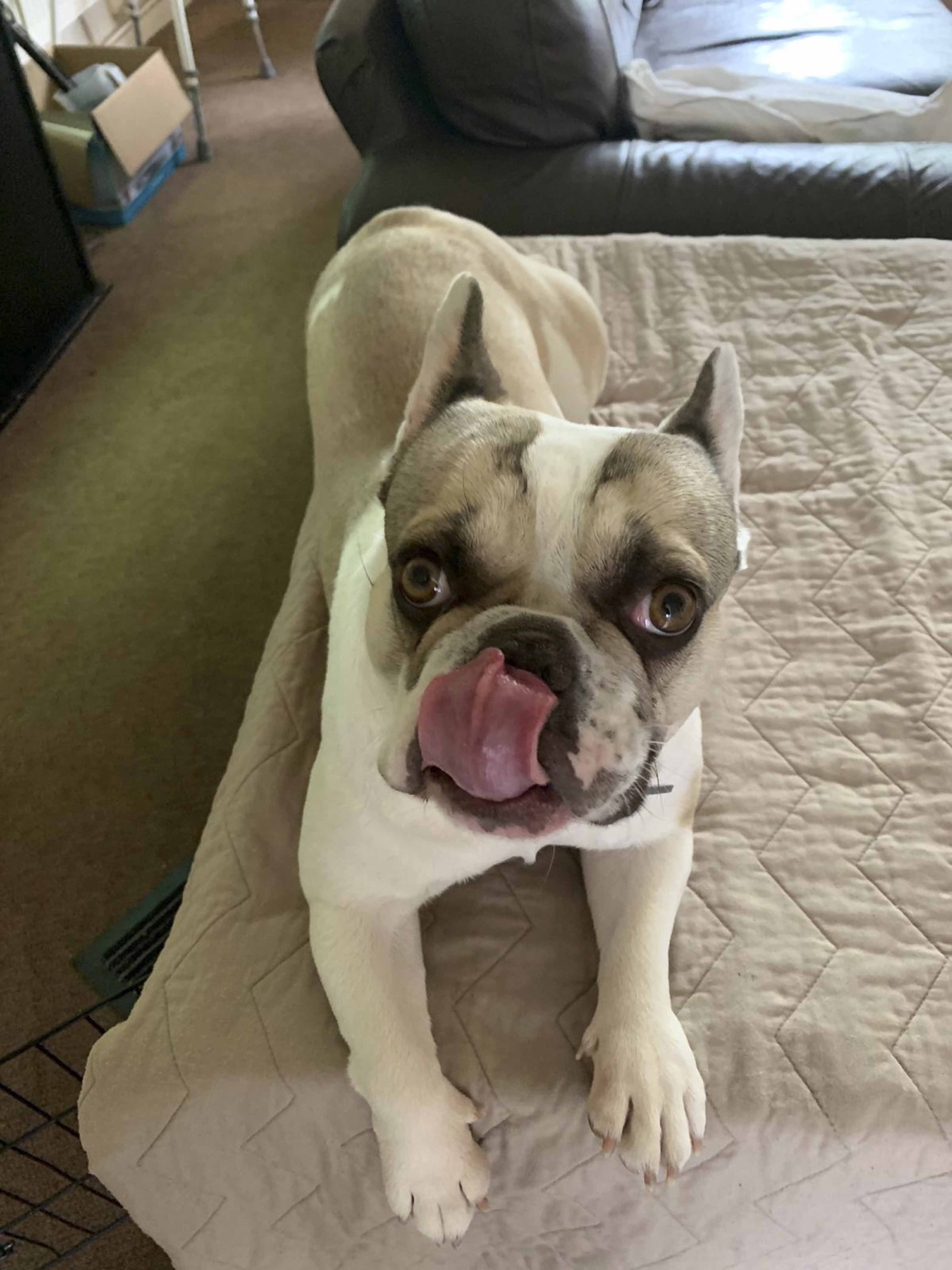 "Maja was rescued from a puppy farm and I was shocked by how anxious and unsure of herself she was," Aspin shared. "She had been mistreated and cowered every time I raised my hand to stroke her head."
It was his sense of responsibility for Maja that encouraged Aspin to walk again. "I didn't know if she was toilet trained when I got her and I decided that I would go out with her the next day and take her for a walk," he recalled. "I took my walking stick and I managed to get hold of an extendable lead and harness. I knew she was dependent on me and she pushed me to go out."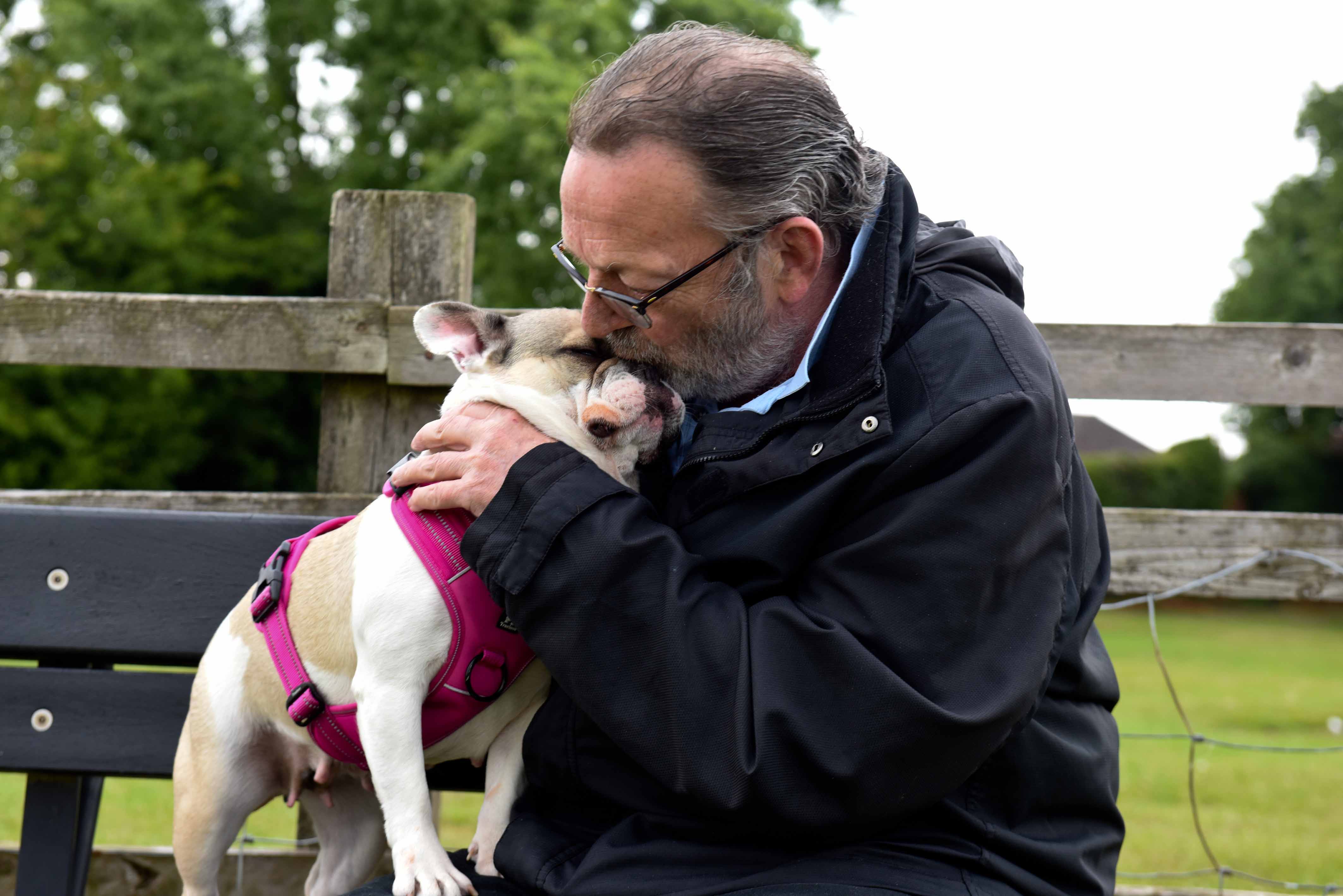 The former trucker and his new puppy soon formed an incredibly close bond, and he says that caring for her was what saved his life.
"She's my best friend and she has been a life saver," he said. "She has given me a purpose for living. My mental health has improved massively since having her around. We have rescued each other and I think she knows that."