Doctors Against Forced Organ Harvesting (DAFOH), an NGO based in Washington, D.C., has been combating organ trafficking for more than a decade. On Nov. 3, 2019, this group was presented with the most prestigious award, the Mother Teresa Memorial Awards for Social Justice, in Mumbai, India.
Formed by a network of doctors and surgeons in 2006, DAFOH has been raising awareness in both the medical community and society at large on the horrendous issue of forced organ harvesting that is happening in China.
Dr. Torsten Trey, MD, Ph.D., and executive director of DAFOH, said it was a "great honor" to receive the award hosted by Harmony Foundation to felicitate selfless individuals and organizations. Currently in its 15th year, the awards are an annual event that celebrates and commemorates the legacy of Mother Teresa. Every year, the foundation highlights an issue that needs worldwide attention, and this year the theme was "Combating Contemporary Forms of Slavery."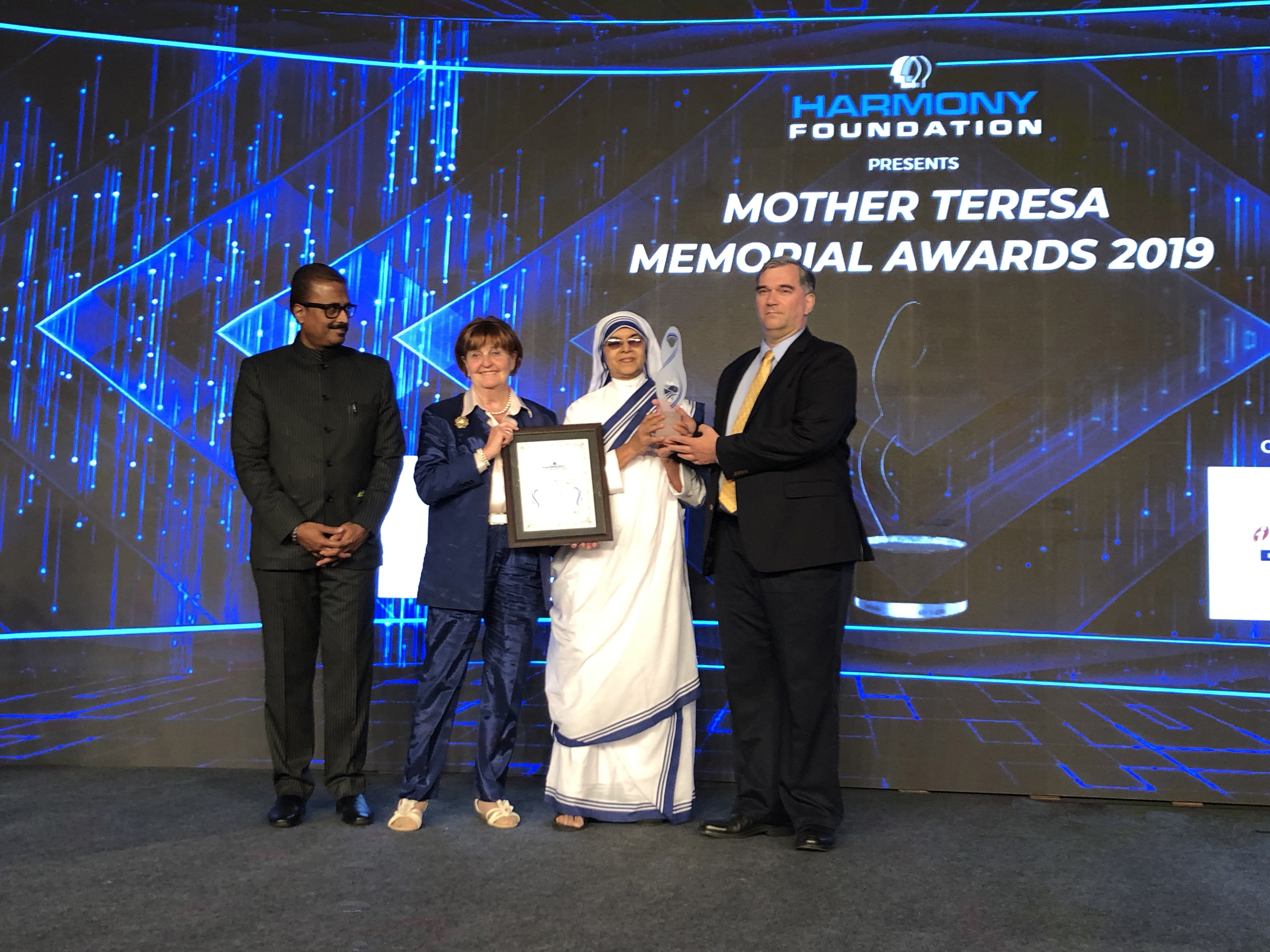 "The topic that we are working on is a very difficult inconvenient topic, as it addresses the forced organ harvesting, especially from the group that is not very much known in the Western hemisphere—the spiritual movement of Falun Gong," Dr. Trey, a leading expert who has also co-authored books and published several medical journals on this topic, said in his acceptance speech.
Organ Harvesting: A Crime Against Humanity
Falun Gong is an ancient mind-body discipline based on the principles of Truthfulness, Compassion, and Forbearance. The peaceful practice was banned in July 1999 by the Chinese Communist Party after the number of people practicing it skyrocketed within five years from its introduction to the public in 1992. After the persecution started, numerous people who practice Falun Gong were being arrested, imprisoned, and tortured. In recent years, media outlets have reported that the Chinese communist regime has been harvesting organs from prisoners of conscience, with the majority being from Falun Gong practitioners.
"These are crimes against humanity, and these have to stop," Dr. Trey said at the award ceremony.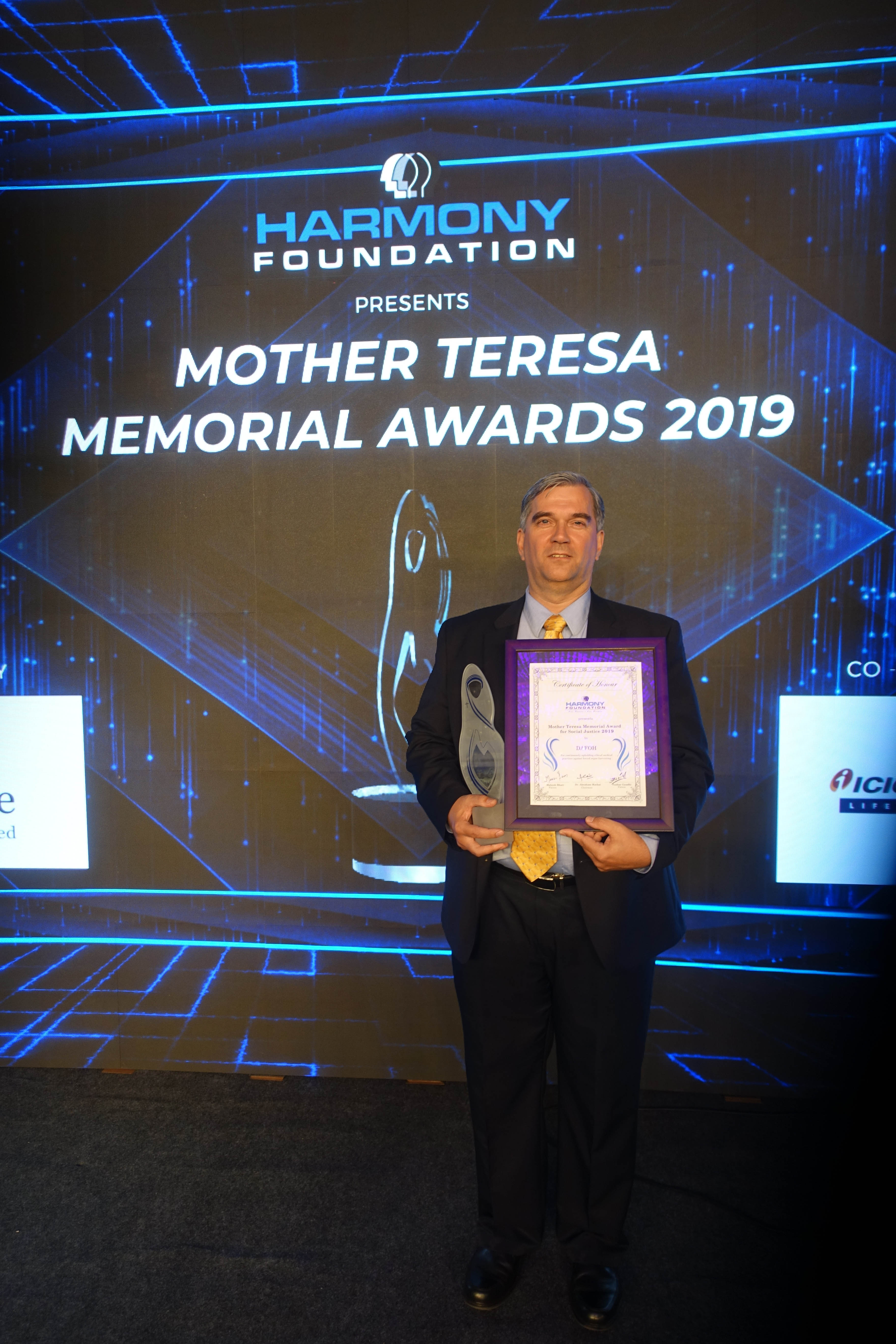 However, the journey to raising awareness has not been an easy feat for DAFOH as the practice of forced organ harvesting is "nowhere else found in the world," Dr. Trey told The Epoch Times.
"People usually don't have a grasp on this transplant abuse, so we have had to start from scratch and say this is different from typical organ trafficking or black market," Dr. Trey explained. "This is the killing of prisoners of conscience under the sponsorship of the state, and this needs specific information."
Raising Awareness
Since its inception, the organization has taken up various initiatives to create awareness among people by writing articles and holding conferences and forums, including media interviews to expose the forced organ harvesting happening in China a step further. Over five years ago, they also launched a petition to the United Nations to call for independent investigations into China's forced organ harvesting. The petition garnered over 3 million signatures from more than 50 countries and regions. DAFOH was also nominated for the Nobel Peace Prize in 2016 and 2017.
Currently, the focus of the group has been to create more awareness of the judgment by an independent people's tribunal, the China Tribunal.
"The China Tribunal published in June this year stated that forced organ harvesting is taking place in China without any doubt and also made the recommendation that medical associations should look into it." Dr. Trey said. "The judgment of the China Tribunal ended with the sentence that the International community has to acknowledge that China is a criminal state. This is something that needs to be brought to attention."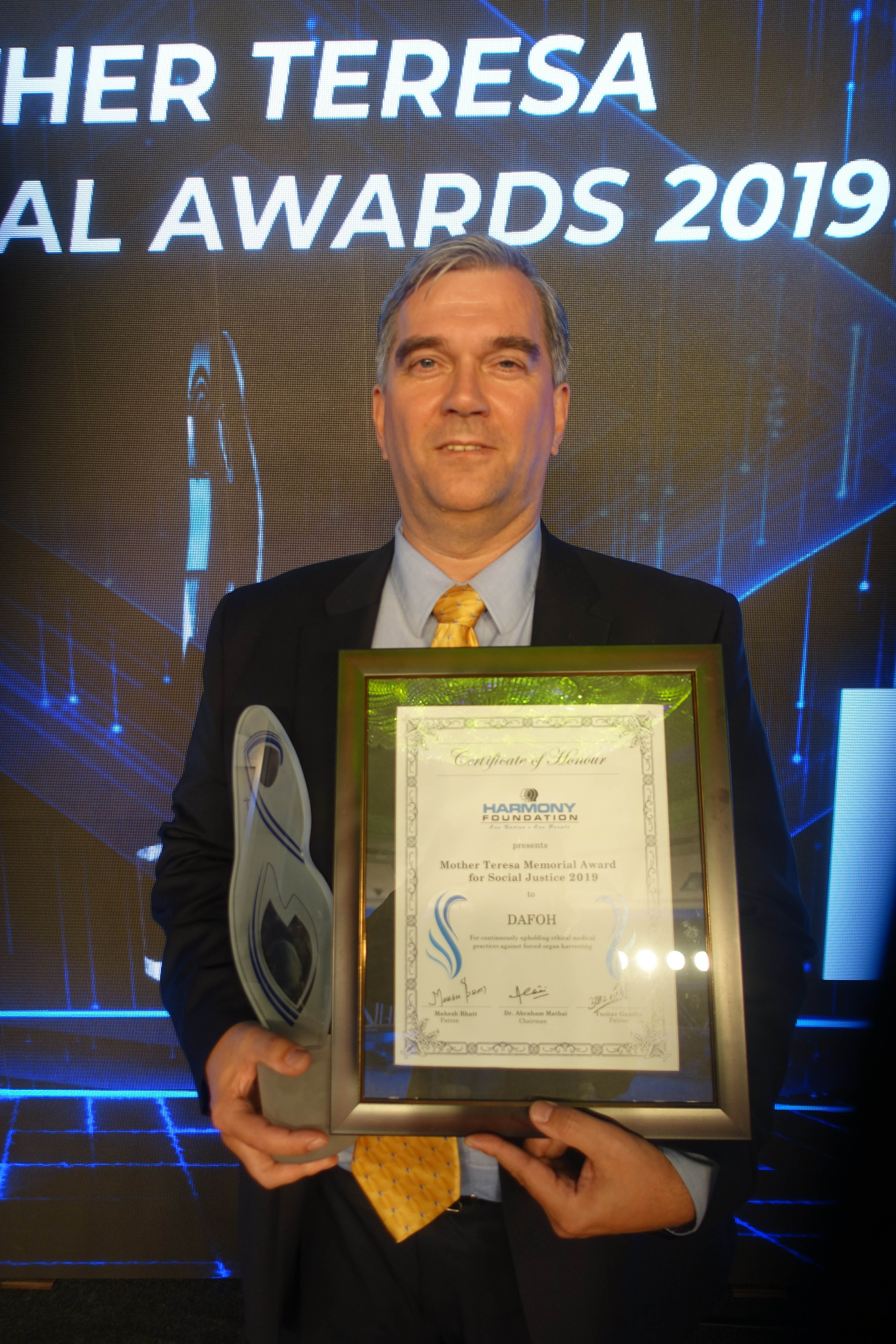 Dr. Trey also shared that in 2017, the South Korean news channel TV Chosun went to Tianjin Hospital in China to investigate the ongoing transplant abuse in the country. Using a hidden camera, the team recorded a nurse saying "we can accept money to the hospital of say $10,000, and the waiting time of a kidney can be reduced to two days," Dr. Trey said.
"So that means that organs are made available for money and that is the practice that must not be tolerated by the international medical community," he added.
While "it's difficult to come up with concrete numbers to estimate," Dr. Trey said that the numbers of transplant occurrence in China could be between 60 and 100,000.
He further mentioned: "If you go to Tianjin Hospital, which is one of the largest transplant centers in Asia, then you probably would reach already 10,000 transplants per year, and if you consider that there are more than 160 transplant centers in China, then the number of transplants is already the largest number of transplants in the world anyway."
Dr. Trey stressed that the practice is "still a crime and should be exposed."
"Even if there is only one single person to be killed for organ, this is still a crime and should be exposed. It is not that the transplant abuse only becomes a crime if it crosses a certain threshold."
"Regardless if patients from our country or other countries go to China, it needs to be addressed because we are living in an international network of medical science," he said.
Standing Up Against Forced Organ Harvesting
Dr. Trey highlighted that different groups and minorities are targeted for forced organ harvesting in China. The intention behind it varies.
"In the case of Falun Gong, it started with a persecution to crack down on this spiritual practice with the purpose to eliminate it," he said. "Forced organ harvesting became a self-financing, self-propelling method to silence and eradicate the practice with the purpose to prevent Falun Gong practitioners from telling the world about its peaceful practice and good principles of Truthfulness, Compassion, and Tolerance."
In addition, he said, "Once, it is understood what the intention behind the forced organ harvesting is, it also leads to solutions to combat the forced organ harvesting. Supporting Falun Gong and speaking up for the practice would defeat the purpose to eradicate it."
Currently, as more people become aware of the transplant abuse, some countries, including Spain, Taiwan, Italy, and Israel, have passed legislation aimed at preventing their citizens from traveling abroad for transplants. Dr. Trey hopes that more countries will join in to address this issue as the group continues to "bring this practice from an undisclosed area to the daylight."
"The more we talk about it, the more light we shine on this topic, the more people will first know about it, and secondly, will also have to stop it," he said.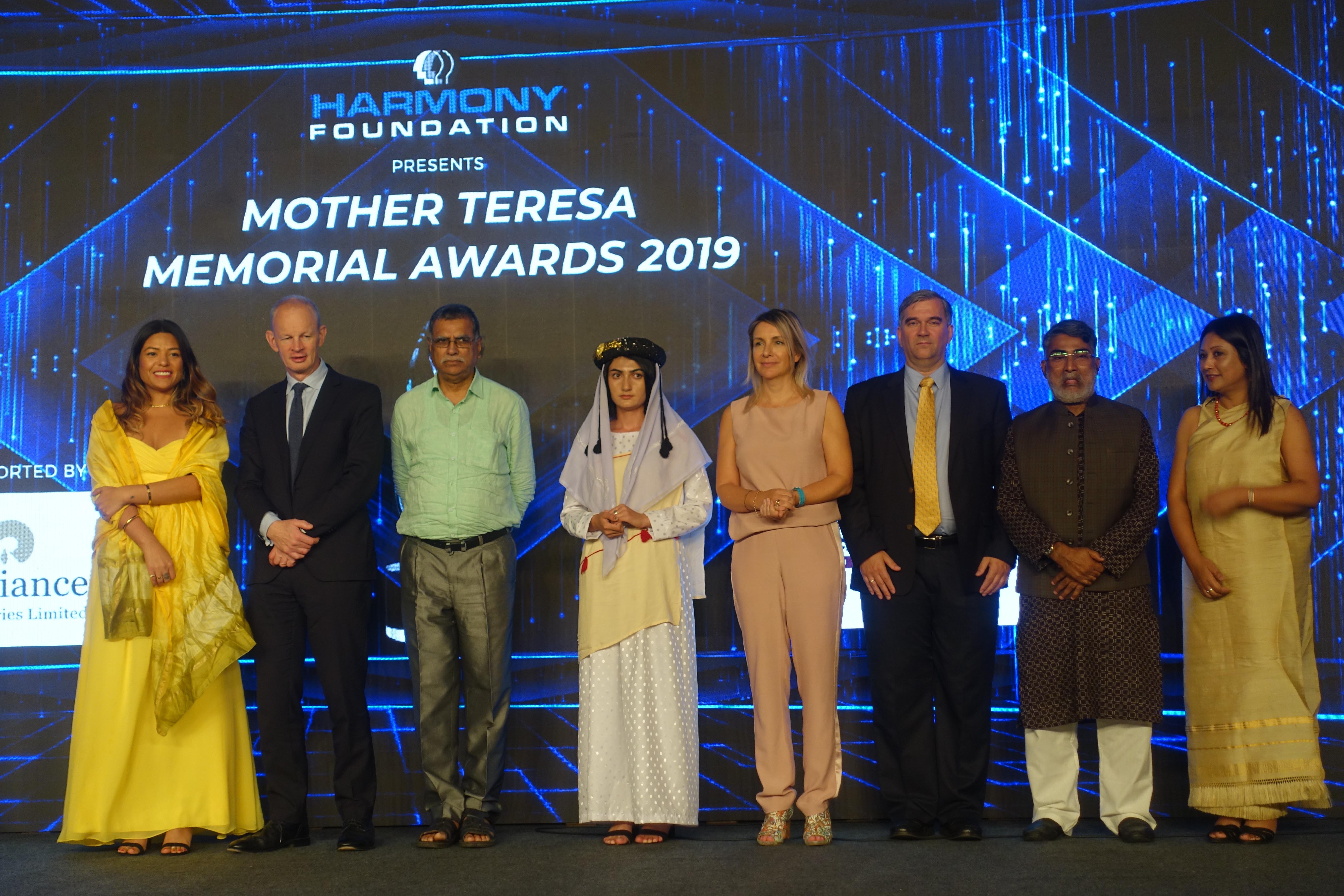 As an expert in this field, Dr. Trey has a suggestion on how individual citizens could play their part in stopping this crime.
When an attendee in the Harmony International Conference asked Dr. Trey about what can be done as an individual, his response drew a round of applause: "Help shine light onto these crimes against humanity by sending a simple postcard to the Chinese President with the words: 'Falun Gong is good. Stop forced organ harvesting from Falun Gong practitioners.'"
Dr. Trey told The Epoch Times: "We need to achieve the equation that the more Falun Gong practitioners are killed for their organs, the more does the world need to know that Falun Gong is good."
He also said that if the call of support for the Falun Gong practice increases, then the underlying purpose for the forced organ harvesting will be defeated and one would stop the abuse at its root cause.
Then, just like how Mother Teresa's single effort created a ripple effect, each and every one of us can take action to stop crimes against humanity.