Whether a first-time tourist or a seasoned local, Lake Tahoe and its surrounding area has a multitude of offerings. Looking for indoor relaxation, strenuous hikes, or anything in between? The Tahoe region should be an automatic 'add' to your travel list this fall.
For the Foodie: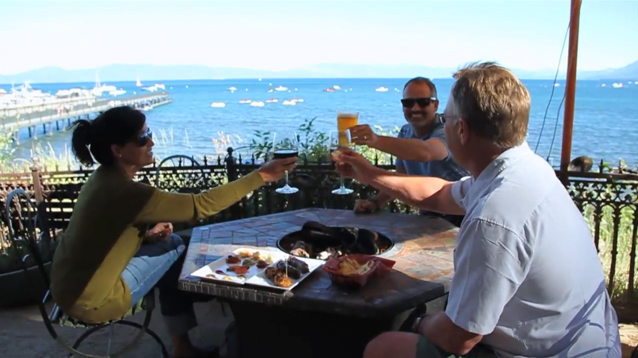 Christy Hill is a treat for not only your pallet, but your eyes as well. Nestled into Tahoe City just feet away from the Lake Tahoe shoreline, this "Modern American" dinning opportunity is unforgettable. Perfect for a date night or a family evening, Christy Hill pairs a locally sourced, skillfully crafted dining experience with views beyond measure.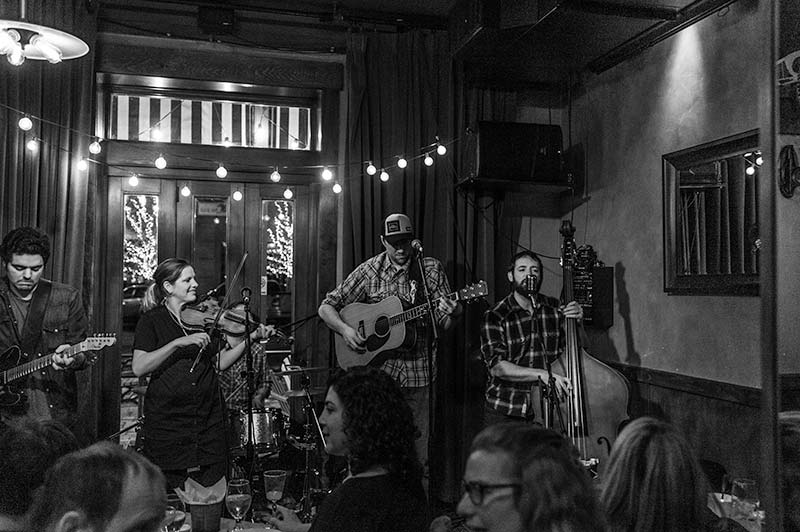 Moody's Bistro, the local's hub for live jams, is located in the heart of historic downtown Truckee. With a menu of brick oven pizzas, fresh seafood, wild game, and more, and a front room filled nearly every weekend with a local band—Moody's marries fine dining with a timeless atmosphere of jazz, blues, rhythm, and soul.
For the Adventurer:
Any Tahoe biker will tell you tales of the Emigrant Trail: a relaxed single-track bike ride through the alpine forests of Tahoe. A 20-mile, nearly flat out-and-back, the Emigrant Trail provides a unique vantage point of the infamous shortcut took by the ill-fated Donner Party in the mid-1800s. Great for an easy ride with the family or a quick jaunt to get in some miles, the trail caters to the needs of beginner to intermediate riders.
Filled with all the best local wildflowers, Judah Loop is a semi-strenuous hike toward Donner Summit, filled with aspens, mountain spirea, Indian paintbrush, red twig dogwood, and native shrubs. While the splashes of wildflower color pepper the hillsides, remaining patches of snow can serve as a fun way to damper the Tahoe heat with snow angels or snowball fights.
There is no better way to soak in the sights of pristine Lake Tahoe than from the top of Emerald Bay. A geological masterpiece and sight of beauty to all, Emerald Bay is among the most photographed landmarks in the world. With a one-mile, paved but steep hike in and out, the trail drops 400 feet from the parking lot onto the soft beach of the turquoise bay ideal for swimming, kayaking, and island exploring.
For the People Person:
A leisurely stroll downtown is a sure way to catch up on your people watching and window-shopping. Whether in historic downtown Truckee or scenic King's Beach, Tahoe streets are sure to bring a smile to your face. Ice cream shops, candy stores, quick bites, clothing shops and more pepper Tahoe communities. In downtown Truckee, it is common to enjoy the music of street performers as you float through décor and clothing shops, while King's Beach has local arts, foods, and plentiful lake access.
What better way to pick up a new activity or to flow through your daily practice than at Wanderlust Yoga in Squaw Valley? Looking out wall-high windows at towering mountain faces and historic peaks, there is no space more welcoming to all levels of yogis than at Wanderlust. With top-notch instructors and generally small class sizes, classes at Wanderlust range from Power Vinyasa to simply breath-centered meditation.
South Lake Tahoe and Stateline host the biggest shows and brightest lights in the Tahoe area. Enjoy music, open air concerts, and great food all year round.
For the History Buff:
The Train Tracks, Petroglyphs, and Chinese Wall located off of Old Highway 40 in Truckee are some of oldest and most historic sights in the Tahoe area. A mild walk up the granite rock of Donner Summit provides windows into the lives of the Native American Washoe Tribe, and, later in history, the Chinese immigrants working on the railroad. Take a stroll up the petroglyph-freckled granite and through the since-rerouted train tunnels to fully understand the magnitude of these historical masterpieces.
High Camp, located at the top of a scenic tram ride, is the crown jewel of Squaw Valley, home of the 1960 winter Olympics. High camp houses a museum in celebration of the Olympic games housed at Squaw, along with a combination of restaurants, hikes, and a swimming pool. Back at Base Camp, also known as the Village, Squaw is home to quality food, clothing, and art shops with a family atmosphere.